A (Black) Gat in the Hand: Paul Bishop on The Fists of Robert E. Howard
A (Black) Gat in the Hand: Paul Bishop on The Fists of Robert E. Howard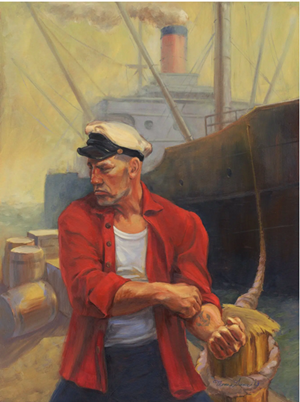 I am currently working on a couple essays. A very positive one about The Caine Mutiny as a book, big screen movie, TV movie, stage play,  and radio play.  And a friend called the latest Hercule Poirot movie, A Haunting in Venice, "amazingly good." That's exactly the opposite of what it is. I'll be expressing my disappointment with that one soon.

I've already re-shared a couple of the excellent Pulp-related essays that were a part of Black Gate's terrific Discovering Robert E. Howard series. Knowing I was completely unqualified to write one on REH's boxing stories, I contacted the current czar of boxing fiction, Paul Bishop of Fight Card Books.
Fight Card is a Pulp style series of boxing tales.  See what Paul has to say about Howard's boxing works. And if you get a chance to visit Howard Days in Cross Plains, TX, make sure you attend the boxing lecture at the old ice house, co-hosted by Mark Finn and Chris Gruber. It's a real highlight.
---
The minute I stepped ashore from the Sea Girl, merchantman, I had a hunch that there would be trouble. This hunch was caused by seeing some of the crew of the Dauntless. The men on the Dauntless have disliked the Sea Girl's crew ever since our skipper took their captain to a cleaning on the wharfs of Zanzibar – them being narrow-minded that way. They claimed that the old man had a knuckle-duster on his right, which is ridiculous and a dirty lie. He had it on his left.
~ Robert E. Howard, "The Pit of the Serpent"
Although best known as the creator of Conan the Barbarian, Solomon Kane, and other sword and sorcery characters, Robert E. Howard had a lifelong interest in boxing, attending fights and avidly following the careers of his favorite fighters. Even though as a child he was bookish and intellectual, in his teen years he took up bodybuilding and eventually entered the ring as an amateur boxer.
During the height of the pulp era from the late '20s through the '30s, REH used this background to make a good living banging out boxing tales for the likes of Fight Stories Magazine, Action Stories, Sport Story, Jack Dempsey's Fight Magazine, and others. REH actually claimed his fictional fight tales – especially "The Iron Man," and the adventures of Sailor Steve Costigan – to be among the best of his works.
Primarily humorous in nature, Howard's most popular and in demand boxing stories featured Sailor Steve Costigan. These tales were both creatively and financially critical to Howard's development as a writer.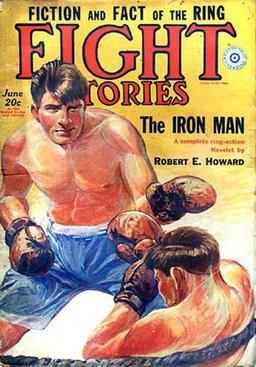 Costigan was a lovable, hard-fisted, and innocent semipro pugilist who regularly squared-off against dastardly villains in exotic ports of call. Tales featuring Costigan were at times laugh out loud funny and brilliant examples of what, in writing circles, is referred to as an unreliable narrator. Written in first person, the voice of Sailor Steve Costigan is full of malapropisms and creative, near-swear invective.
As the undisputed champion of the merchant marine Sea Girl, Costigan has a heart of gold, fists of steel, and a head full of rocks, all of which get him – and his bulldog Mike – tossed into constant trouble. Costigan is lovable for two reasons.
First, he is just not smart enough to do anything other than punch his way clear of trouble. And second, when he starts punching, every reader feels the joy of the underdog overcoming the odds with the solid landing of every blow.
No matter how ridiculous the situation he places Costigan in, REH never ridicules the character, always putting Costigan on the side of the angels. Readers know they should always bet on Costigan coming through victorious in a fight, and they would be more than willing to share a beer with him afterward.
Not too many readers would want to share suds with the brutal Conan or the dour Solomon Kane. Costigan is accessible, a larger than life everyman.
Not all of REH's boxing stories are funny. Aside from essays exploring what attributes REH believed made a great boxer, his other boxing tales were alive with the sound and the fury of the real world of the square circle. "Iron Man," in particular, is a revered saga for those followers not just of REH, but of boxing enthusiasts in general.
REH's boxing fiction has recently been given its rightful place in the Howard pantheon. Under the title Fists of Iron, four volumes of REH's boxing fiction have been published by the Robert E. Howard Foundation Press. These beautifully bound and numbered, hardcover editions sport stunning, pulp inspired wrap around covers and contain every story, partial story, and scrap of idea Howard produced.
Editors Mark Finn, Patrice Louinet, and Christopher Gruber each contributed an insightful and extensive introduction to the volumes in what is clearly a labor of love and appreciation for REH's work.
The complete compendium of Fists of Iron has not only become a highly sought after collector's item, but has preserved the two-fisted tales that helped a generation of readers to fight through the Great Depression and the tough years to follow.
Even today, REH's boxing fiction reads with immediacy and storytelling power. If you've never met, or never heard of REH's boxing characters Sailor Steve Costigan, Kid Allison, Mike O'Brien, or Dennis Dorgan, now is the time to lace up your gloves, put up your dukes, and climb into the ring.
Prior Posts in A (Black) Gat in the Hand – 2023 Series (13)
Back Down those Mean Streets in 2023
Will Murray on Hammett Didn't Write "The Diamond Wager"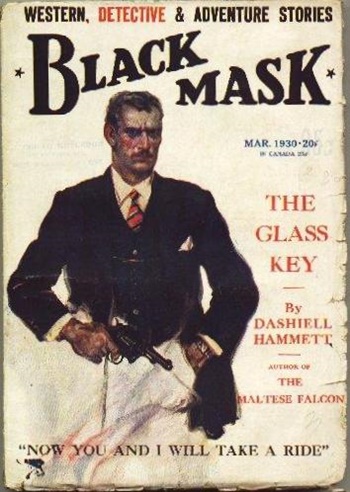 Dashiell Hammett – ZigZags of Treachery
Ten Pulp Things I Think I Think
Evan Lewis on Cleve Adams
T,T, Flynn's Mike & Trixie (The 'Lost Intro')
John Bullard on REH's Rough and Ready Clowns of the West – Part I (Breckenridge Elkins)
John Bullard on REH's Rough and Ready Clowns of the West – Part II
William Patrick Murray on Supernatural Westerns, and Crossing Genres
Erle Stanley Gardner's 'Getting Away With Murder (And 'A Black (Gat)' turns 100!)
James Reasoner on Robert E. Howard's Trail Towns of the old West
Frank Schildiner on Solomon Kane
William Patrick Murray on the Title of Hammett's The Glass Key
Prior posts in A (Black) Gat in the Hand – 2022 Series (16)
Asimov – Sci Fi Meets the Police Procedural
The Adventures of Christopher London
Weird Menace from Robert E. Howard
Spicy Adventures from Robert E. Howard
Thrilling Adventures from Robert E. Howard
Norbert Davis' "The Gin Monkey"
Tracer Bullet
Shovel's Painful Predicament
Back Porch Pulp #1
Wally Conger on 'The Hollywood Troubleshooter Saga'
Arsenic and Old Lace
David Dodge
Glen Cook's Garrett, PI
John Leslie's Key West Private Eye
Back Porch Pulp #2
Norbert Davis' Max Latin
Prior posts in A (Black) Gat in the Hand – 2021 Series (7 )
The Forgotten Black Masker – Norbert Davis
Appaloosa
A (Black) Gat in the Hand is Back!
Black Mask – March, 1932
Three Gun Terry Mack & Carroll John Daly
Bounty Hunters & Bail Bondsmen
Norbert Davis in Black Mask – Volume 1
Prior posts in A (Black) Gat in the Hand – 2020 Series (21)
Hardboiled May on TCM
Some Hardboiled streaming options
Johnny O'Clock (Dick Powell)
Hardboiled June on TCM
Bullets or Ballots (Humphrey Bogart)
Phililp Marlowe – Private Eye (Powers Boothe)
Cool and Lam
All Through the Night (Bogart)
Dick Powell as Yours Truly, Johnny Dollar
Hardboiled July on TCM
YTJD – The Emily Braddock Matter (John Lund)
Richard Diamond – The Betty Moran Case (Dick Powell)
Bold Venture (Bogart & Bacall)
Hardboiled August on TCM
Norbert Davis – 'Have one on the House'
with Steven H Silver: C.M. Kornbluth's Pulp
Norbert Davis – 'Don't You Cry for Me'
Talking About Philip Marlowe
Steven H Silver Asks you to Name This Movie
Cajun Hardboiled – Dave Robicheaux
More Cool & Lam from Hard Case Crime
A (Black) Gat in the Hand – 2019 Series (15)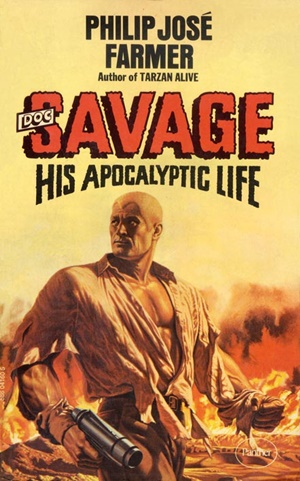 Back Deck Pulp Returns
A (Black) Gat in the Hand Returns
Will Murray on Doc Savage
Hugh B. Cave's Peter Kane
Paul Bishop on Lance Spearman
A Man Called Spade
Hard Boiled Holmes
Duane Spurlock on T.T. Flynn
Andrew Salmon on Montreal Noir
Frank Schildiner on The Bad Guys of Pulp
Steve Scott on John D. MacDonald's 'Park Falkner'
William Patrick Murray on The Spider
John D. MacDonald & Mickey Spillane
Norbert Davis goes West(ern)
Bill Crider on The Brass Cupcake
A (Black) Gat in the Hand – 2018 Series (32)
George Harmon Coxe
Raoul Whitfield
Some Hard Boiled Anthologies
Frederick Nebel's Donahue
Thomas Walsh
Black Mask – January, 1935
Norbert Davis' Ben Shaley
D.L. Champion's Rex Sackler
Dime Detective – August, 1939
Back Deck Pulp #1
W.T. Ballard's Bill Lennox
Erle Stanley Gardner's The Phantom Crook (Ed Jenkins)
Day Keene
Black Mask – October, 1933
Back Deck Pulp #2
Black Mask – Spring, 2017
Erle Stanley Gardner's 'The Shrieking Skeleton'
Frank Schildiner's 'Max Allen Collins & The Hard Boiled Hero'
A (Black) Gat in the Hand: William Campbell Gault
A (Black) Gat in the Hand: More Cool & Lam From Hard Case Crime
MORE Cool & Lam!!!!
Thomas Parker's 'They Shoot Horses, Don't They?'
Joe Bonadonna's 'Hardboiled Film Noir' (Part One)
Joe Bonadonna's 'Hardboiled Film Noir' (Part Two)
William Patrick Maynard's 'The Yellow Peril'
Andrew P Salmon's 'Frederick C. Davis'
Rory Gallagher's 'Continental Op'
Back Deck Pulp #3
Back Deck Pulp #4
Back Deck Pulp #5
Joe 'Cap' Shaw on Writing
Back Deck Pulp #6
---
---
A thirty-five year veteran of the Los Angeles Police Department, Paul Bishop's career included a three year tour with his department's Anti-Terrorist Division and over twenty-five years' experience in the investigation of sex crimes. Paul is the author of fifteen novels—including five books in his LAPD Detective Fey Croaker series—and has written numerous scripts for episodic television and feature films. He starred as the lead interrogator and driving force behind the ABC TV reality show Take the Money and Run from producer Jerry Bruckheimer.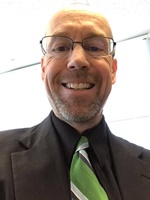 Bob Byrne's 'A (Black) Gat in the Hand' made its Black Gate debut in 2018 and has returned every summer since, breaking the 100 Post mark in 2023.

He organized Black Gate's award-nominated 'Discovering Robert E. Howard' series, as well as the award-winning 'Hither Came Conan' series. Which is now part of  THE 5-star reviewed, Definitive Guide to Conan. He also organized 2024's 'Talking Tolkien.'
His 'The Public Life of Sherlock Holmes' column ran every Monday morning at Black Gate from March, 2014 through March, 2017. And he irregularly posts on Rex Stout's gargantuan detective in 'Nero Wolfe's Brownstone.' He is a member of the Praed Street Irregulars, founded www.SolarPons.com (the only website dedicated to the 'Sherlock Holmes of Praed Street') and blogs about Holmes and other mystery matters at Almost Holmes.
He has contributed stories to The MX Book of New Sherlock Holmes Stories – Parts III, IV, V, VI, XXI, and XXXIII, and XXXVII.

He writes introductions to pulp collections and novels from Steeger Books, and has appeared in several magazines, including Black Mask, Sherlock Holmes Mystery Magazine, The Strand Magazine, and Sherlock Magazine.