Win the Complete Ring-Sworn Trilogy by Howard Andrew Jones!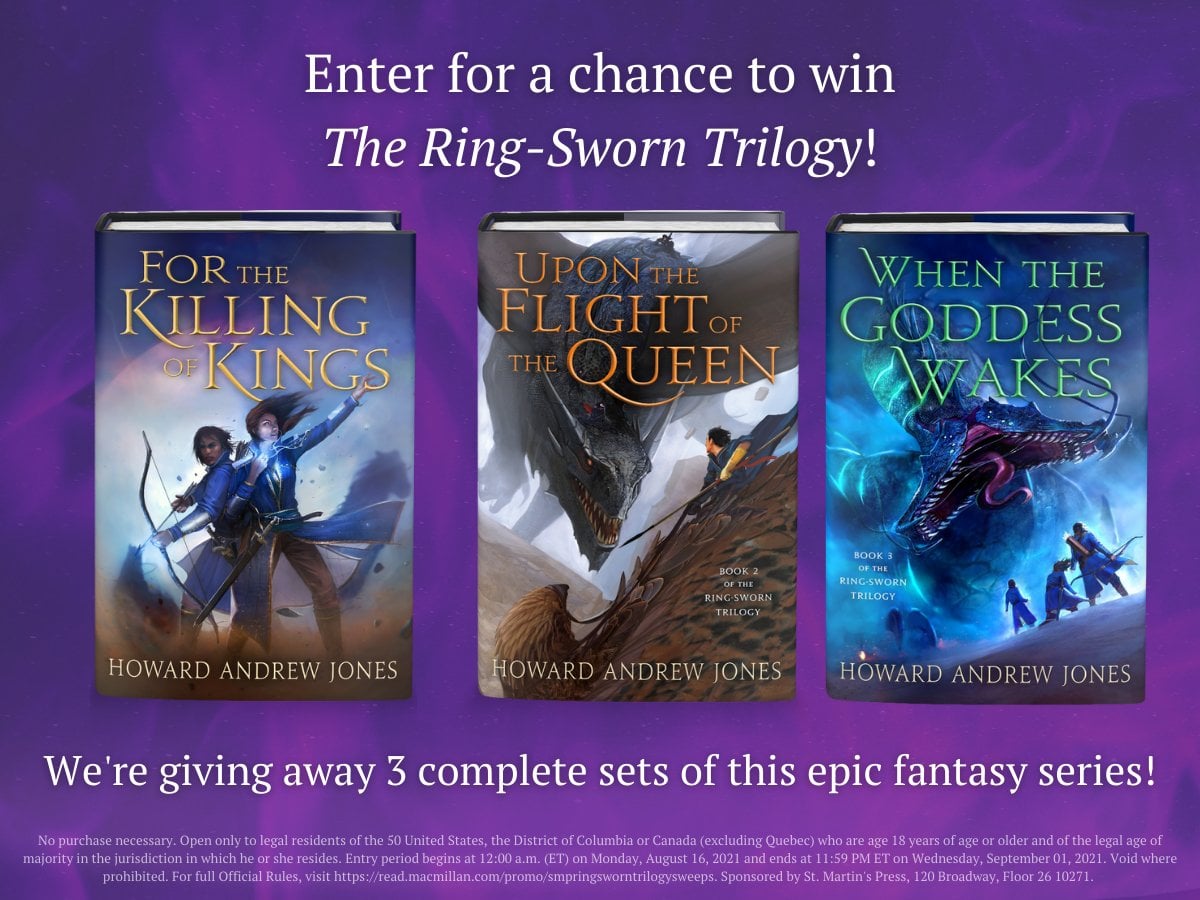 The third and final book in Howard Andrew Jones' epic Ring-Sworn fantasy trilogy, When the Goddess Wakes, drops a week from today. And not only is the Kindle version of the first book on sale for $2.99 all through August, but St. Martin's Press is also giving away a complete set of the trilogy to three lucky winners.
How do you enter? Just hand over your deets at the St. Martin's website here, and then wait in breathless anticipation for good news.