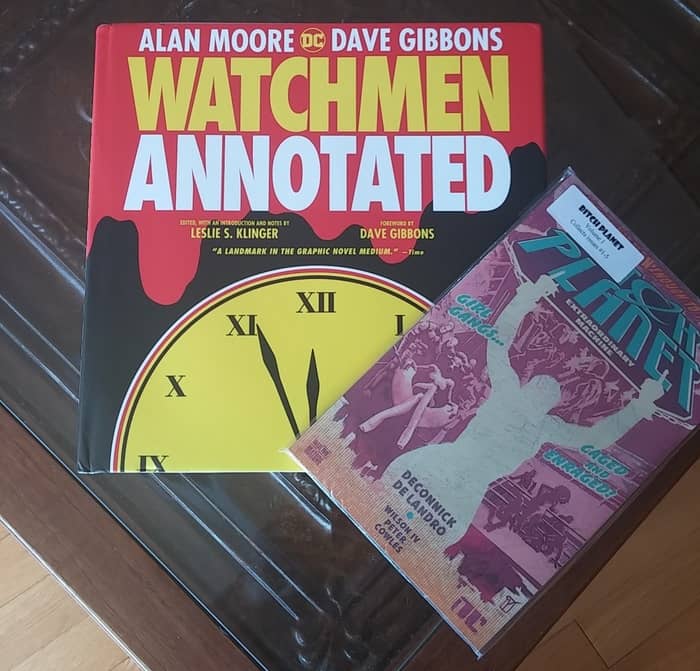 I think I earned a new crown, folks! It took a lot of effort and waiting, but I think my patience has finally paid off: I am now officially the slowest book-give-away-runner at Black Gate!  *And the crowd cheers!* I would love to say that a trip to Egypt and two to China were the cause, but honestly, I was one hundred percent channelling Tree-Beard. Let's not be hasty! Ho-hummmmm.
All that being said, when ents decide to act, they can also be downright precipitous, so I'd better do something!  More than a few weeks ago, I reviewed Les Klinger's excellent new Annotated Watchmen edition, a giant coffee-table book. We had a slew of great entries, but alas, only one could win!
The entries consisted of one-line explanations of what the entrant thought the most influential element of Alan Moore and Dave Gibbon's Watchmen. We present here the seven runners-up and the winner!
---