Peter Straub: Men Love Him, Women Want to be Like Him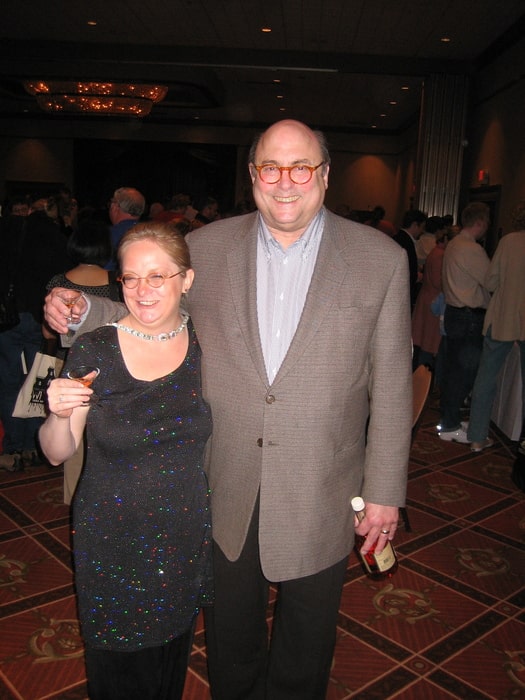 TIna Jens and Peter Straub
Peter Straub, who passed away on September 4, was the Toastmaster at World Horror Convention 2006 San Francisco. Tina Jens was asked to write his "appreciation" essay for the program book. Here it is, in its entirety.
Barbie wants to be an astronaut. Geena Davis wants to be president. When I grow up, want to be Peter Straub. We've all got to have our dreams. And let's face it, as dreams so, I'm shooting for a much farther star than Barbie or Geena.
Maybe it's because, rumor has it, Peter still dresses for dinner each night. (And I'm not implying the alternative is Peter showing up for dinner in his skivvies.) If you've seen him at a convention, you know he looks damned fine in his custom suits. (We won't talk about his old publicity photo where he looked like a dead ringer for Hank Kingsley on The Larry Sanders Show.)
Maybe it's because he spent time as an ex-pat writer in Ireland, then London, or that he lists Raymond Chandler, Herman Melville, and Charles Dickens as his favorite authors, alongside Dennis Lehane and William Faulkner.
Maybe it's because Rosemary Clooney, the brassy and beautiful singer of "Mambo, Italiano" was a family friend (which means he may well have had a play date with George Clooney). Although when he first told me that, I didn't watch ER and was much more impressed that he knew Rosemary; but since we're talking about it, Peter – can you introduce me to George?