Robert Low, 1952 – May 31, 2021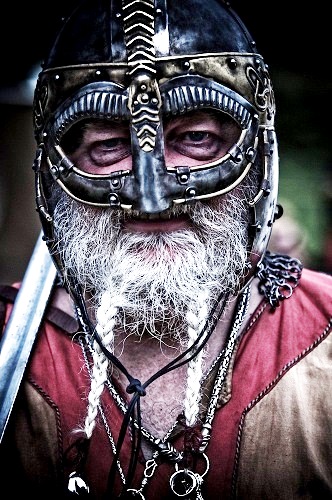 Back when there was a print version of Black Gate, Bill Ward introduced a new author by the name of Robert Low in Issue 14 (2009). Bill had good things to say about The Wolf Sea (2008), the second book in the author's Oathsworn series, which had appeared a year after the first, The Whale Road.
Bill went on to cover subsequent installments in the series, and his reviews impressed me enough to seek them out. The Oathsworn eventually rounded out as a five book series, including The White Raven (2009), The Prow Beast (2010) and Crowbone (2012).
I recently got to thinking of Robert Low and looked him up to see what else he'd published. This sadly revealed that this talented author of historic fantasy had passed away earlier this year.
Robert Low was a Scottish journalist and author who started on a long career at the age of 17. By 19 he was in Vietnam on assignment, an eye opening experience for sure. He returned to journalism in Scotland but occasionally went on other dangerous assignments in Kosovo, Sarajevo, etc.
Later in life an interest in ancient warfare lead Robert Low to delve into the re-enactment scene, which in turn encouraged him to write the excellent Oathsworn series. By no means done, he subsequently published three other series.