Gen Con Writers' Symposium 2023 – Final Thoughts from the Chair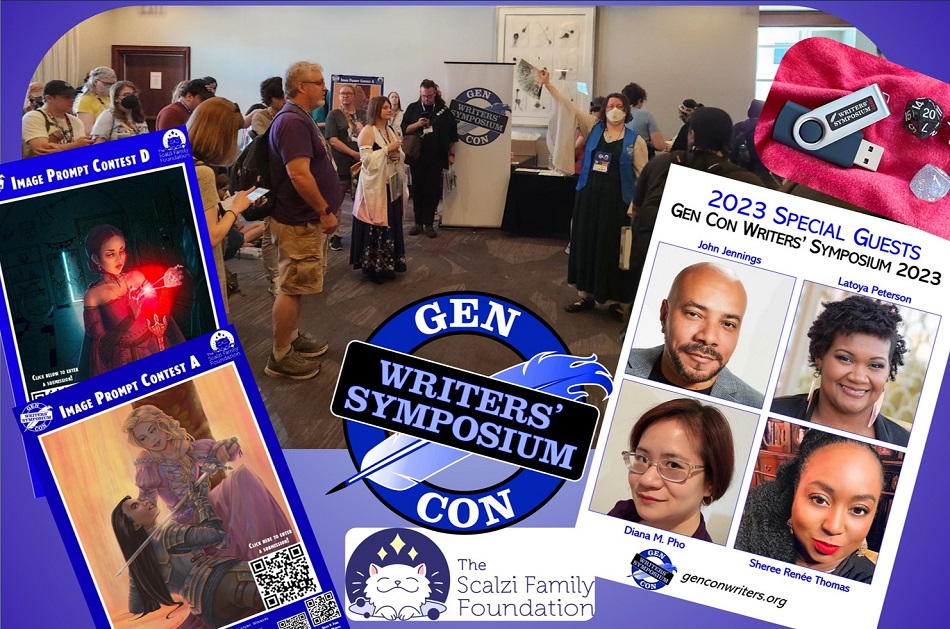 Chairing the 2023 Writers' Symposium was an honor and privilege. The organizing committee set out to double our attendance while growing the community and growing representation & scope. We more than doubled ticket sales (vs 2022) and grew our unique-ticket-purchasers by 50%.  Being our second year post-covid, we created a strong foundation for success in 2024 and beyond.
Gen Con is a massive gaming event, the largest gaming convention in North America. This year they have over 70,000 attendees (nearly a record, and wonderful growth from last year's 50,000). One in every thirty (3.5%) attendees purchased tickets for the Writers' Symposium. We offered 70 Free Seminars, 60 Workshops, 20+ Signings, 65+ Presenters; these were organized into different categories (tracks, categorized sessions) to promote longer stays.  We also featured the track Game Narrative (storytelling in video and tabletop games) led by Toiya Kristen Finley to better integrate with the larger event.
We had ~2,500 unique ticket sales, another ~500 walk-ins, and the average attendee purchased 2.5 tickets (up from ~1.5 last yr., indicating our move to "tracks" worked).