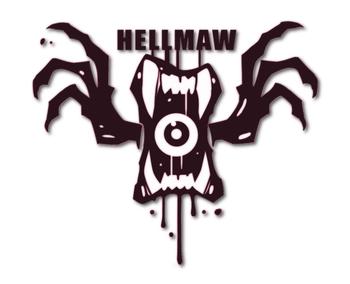 Ed Greenwood, of Forgotten Realms fame, just announced a slew of new worlds he's created, all under the banner of Onder Librum. These are all shared world initiatives, meaning that creatives can come and create their own stories in the setting.  These worlds offer a variety of settings for readers, including sword and sorcery, space opera, hard SF, gothic romances… something for everyone.
It's freaking cool, and at a scale that I'm not sure has ever been done before.  As soon as Ed told me about these new worlds, I jumped in enthusiastically and without looking (still falling off that cliff, and still haven't hit a cactus). I signed up with a tight deadline for book set in Hellmaw, a dark urban fantasy shared world.  With daemons. It's pretty fun (the second book in the series, Dragon Dreams by Chris Jackson, just came out).
I was a bit concerned about writing in a shared world. Questions bounced around my head like pop rocks in my mouth. Will I feel stifled? Will I understand the lore well enough? Will there be enough coffee????
So, with these concerns in mind, here's what writing in a shared world helped me learn about my writing.
---