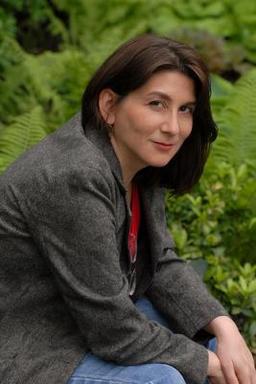 Occasionally, I'll be hosting the wit and wisdom of professionals across the Spec Fic field. I've compiled a list of some of the most frequently asked questions posed by new authors, and provided that list to some of the pros. They're invited to pick one and respond to it.
This week, Laura Anne Gilman — a Nebula nominated author, prolific novelist, former NYC editor, and author of the non-fiction book Practical Meerkat's 52 Bits of Useful Info for Young (and Old) Writers — shares her advice on:
What do you do to get unstuck and solve writer's block?
Someone asked me a similar question recently — I'd been talking about how I get up every morning, and from 7am to around noon, I focus on the work in progress, usually with a word goal in mind, and they asked "but what if the words don't come? What do you do then?"

And my answer was that the words always come. The trick is, they're not always the right words, or the best words. And there may not be as many words as I'd like. That's okay. So long as I've shoved the scene forward, however ugly the shove, I can go back and fix it later. And — probably not surprisingly — once I've gotten past that first ugly push, with permission to suck… the right words usually show up. Being there is 70% of the gig. The other 30% is staying there.
Laura Anne Gilman is the Nebula award-nominated author of more than 20 published novels, including the forthcoming Silver on the Road, Book 1 of The Devil's West (October 2015). Ms. Gilman also writes mysteries under the name L.A. Kornetsky.
---