January 1st
Dear Diary,
In an attempt to embrace change and personal growth, I've decided to challenge myself, and so my next project will be an edgy cyberpunk novel. This will allow me to plumb the darkest depths of cynicism, as well as the steep cliffs of optimism by which one must escape. Accordingly, I have delved into the technology of tomorrow, studying it while it is just a looming threat, and have also fixed on a number of social ills that I plan on putting front and center in my worldbuilding. I am virtually quivering with excitement! Virtually? Ha ha!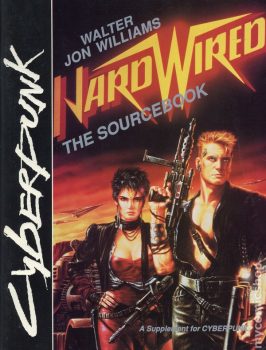 In order to leaven the darkness with a touch of whimsy, I have decided to code-name this project Mirrorball. Though, now that I write it, this may be a bit retro-techno, with sinister undertones, and far too close to serve as a working title. I shall just have to learn to enjoy the subtle frisson this name evokes within me. Can you say "Hello, world!" Mirrorball? I knew you could!
And more good news! The realtor's sign is gone from the house next door. I eagerly await the arrival of my new neighbors!
Techno-Inspiration: Google Time Crystals, of course! …