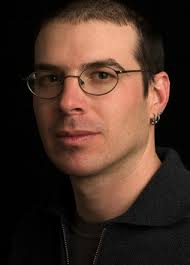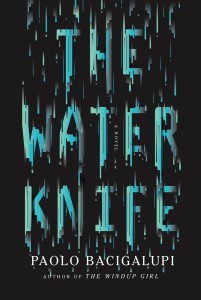 Paolo Bacigalupi's first novel, The Windup Girl, was named one of Time magazine's top ten novels of the year, and yet he still talks to people like me, which makes him either very strange or very cool (probably a little of both.)
On May 25th his latest, The Water Knife, will be out, and this near future science fiction novel is set in a mega-drought-stricken, American southwest. The story explores issues of water rights, climate change, and the gratuitous destruction of the state of Texas, all of which we discuss in the interview.

He also takes the time to talk about his long and winding path towards a writing career. Anyone who's ever reached the point of despair (in other words, all aspiring writers) will want to give this a listen.
After getting off Skype with me, he had another interview with NPR. So, without further ado: Paolo Bacigalupi's warmup interview on the day he spoke to NPR.
---