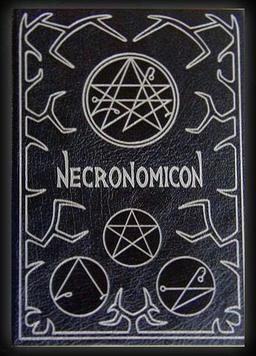 (With sincerest apologies to H. P. Lovecraft)
Original title, Watdiz Rafaflafla — Rafaflafla being the word used by residents of the greater Pittsburgh area to designate that harrowing sound (made by insects and tiny flying horses) suppos'd to resemble the flatulence of daemons who have been tuned to the key of B flat.
Composed by Haminah Haminah H. Haminah, Esq., a sad clown and learned scholar of the Peoria, in the American caliphate of the Illinois, who is said to have flourished during the early period of the Flock of Seagulls and the A-ha, circa 1983 A.D. He visited the ruins of the Cleveland and he explored subterranean secrets of the Memphis and spent ten years alone in the great southern desert of the Phoenix — the Hoolenah Whooleenah or "Artificially Irrigated Space" of the ancients, which is held to be inhabited by evil blue-haired spirits and sundry other monsters of the retirement catacombs. Of this desert many tedious and mediocre marvels are told by those who have much time on their hands and are usually about two and a half sheets to the wind.
In his last years H. Haminah dwelt in Topeka, where the Necronomicon II was written, and of his final death or disappearance (c. 1989 A.D.) many random and pointless things are told. He is said by Reebeeh Bopaloola (his biographer) to have been seized by an unspeakably vile monster with breath that would stop a tank in broad daylight in the produce aisle of the Safeway and devoured horribly before a smattering of bored witnesses. Who just wanted some arugula and really didn't want to get mixed up in yet another one of those supermarket devouring incidents.
---