NOTE: The following article was first published on March 7, 2010. Thank you to John O'Neill for agreeing to reprint these early articles, so they are archived at Black Gate which has been my home for over 5 years and 250 articles now. Thank you to Deuce Richardson without whom I never would have found my way. Minor editorial changes have been made in some cases to the original text.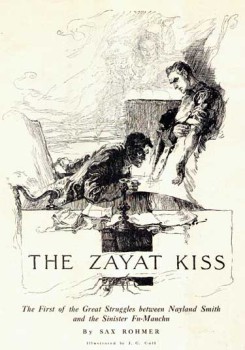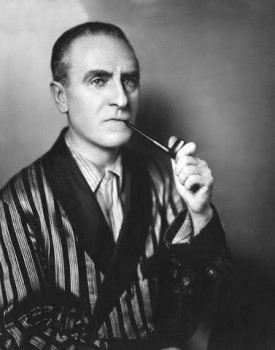 Arthur Henry Ward was born in England in 1883. His father hoped his son would make his way through life as a respectable businessman, but young Arthur was determined to make a name for himself as an author. He discovered immortality with the invention of two unlikely monikers that conjured an air of exotic intrigue when they debuted in print a century ago. The first was his chosen pen name, Sax Rohmer and the second was the name of the character at the heart of his first published novel, Dr. Fu-Manchu.
Over the years, the name lost its hyphen and became synonymous with the moustache artists and actors always depicted the character as wearing despite the fact that he was always described in print as clean-shaven. Dr. Fu-Manchu is a brilliant and honorable scientist who is opposed to British colonial interference in the East. Using a variety of fiendish inventions, insects, and assassins, he sets out to remove Western influence and silence those who know too much about the East. Most intriguing in our post-9/11 world, the Devil Doctor chooses to fight his battles not in China, but on British soil using terror as his weapon. He is opposed in his efforts by stalwart British colonialist Nayland Smith and Smith's bodyguard and Fu-Manchu's chronicler, Dr. Petrie. Rohmer's stories spanned five decades moving in real time with his characters aging alongside their author. For much of the first half of the last century, Dr. Fu-Manchu was the villain readers loved to hate.
---