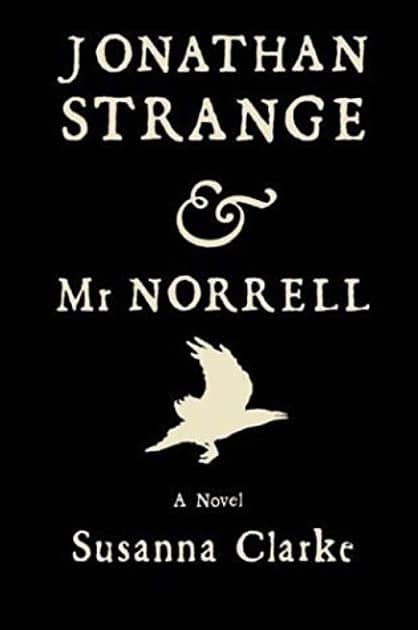 I've gotten used to being a decade or two behind the times. I just got Netflix a few weeks ago, I don't have a cell phone, and I still cling to some vestigial regard for the political and civic institutions of my native land. Yeah, I know – I'm a real museum piece, sure to be coming soon to a display case near you, right next to a stuffed Neanderthal skinning a rabbit with his teeth.
So when I decided that the next book I read would be something recent, and having plucked it from THE PILE, I wasn't distressed – or even much surprised – when I glanced at the copyright page and saw that this "new" book's date of publication was 2004. 2004! There are tech billionaires who were in kindergarten then. (Heck, there are tech billionaires who are in kindergarten now.) So much for recent.
But none of that matters, because that not-nearly-as-new-as-I-thought-it-was book, Susanna Clarke's Jonathan Strange and Mr. Norrell, is, without qualification, one of the greatest fantasy novels I've ever read, and I started reading them when Richard Nixon was president.
---