New Treasures: Shattered Dreams by Ulff Lehmann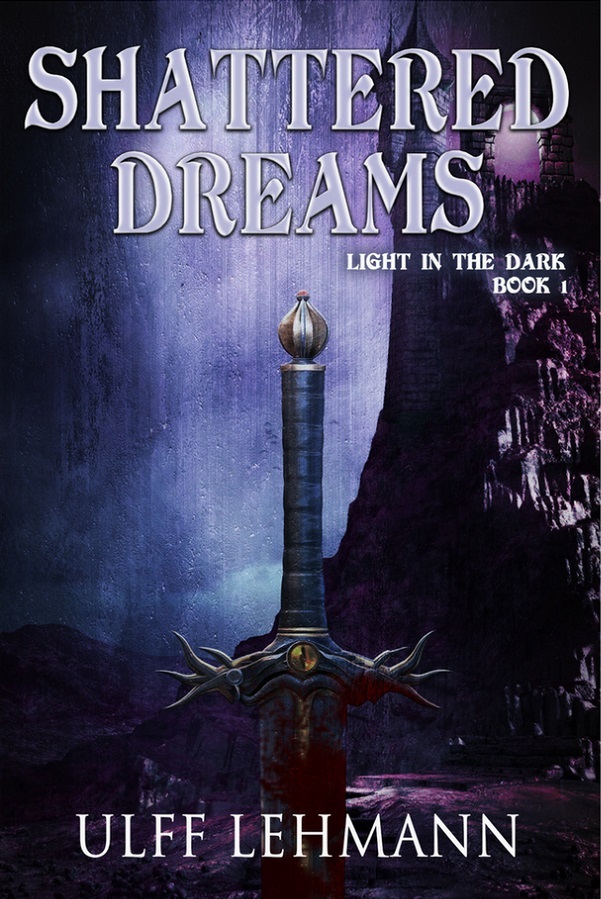 Shattered Walls, Book 4 of Ulff Lehmann's Light in the Dark Book series, released this November, 2022. This post reviews Book 1, Shattered Dreams, to lure dark fantasy readers into the Dark. Do you like Tolkien-esque worlds with a unique perspective, perhaps sprinkled with Grimdark battle and horror? Shattered Dreams will whet your appetite. It's a fresh, dark spin on traditional fiction.  You'll be thrown into a mire of fractured perspectives and nightmares, and Lehmann controls the process of refining it all with a host of characters (the cursed Drangar Ralgon stealing the limelight). You'll enjoy this if you enjoy mysteries, brutal melee, and Elvin worlds.
Shattered Dreams Cover Blurb
Epic Fantasy filled to the brim with Grimdark Reality.

If one looks too long into the abyss, the abyss looks back. Drangar Ralgon has been avoiding the abyss's gaze for far too long and now he turns to face it. For a hundred years the young kingdom of Danastaer has thrived in peace. Now their northern neighbor, mighty Chanastardh, has begun a cunning invasion. Thrust into events far beyond his control, the mercenary Drangar Ralgon flees his solitary life as a shepherd to evade the coming war and take responsibility for his crimes.

In Dunthiochagh, Danastaer's oldest city, the holy warrior Kildanor uncovers the enemy's plans for invasion. As ancient forces reach forth to shape the world once more, the sorceress Ealisaid wakes from a century of hibernation only to realize the Dunthiochagh she knew is no more. Magic, believed long gone, returns, and with it comes an elven wizard sent to recover a dangerous secret.