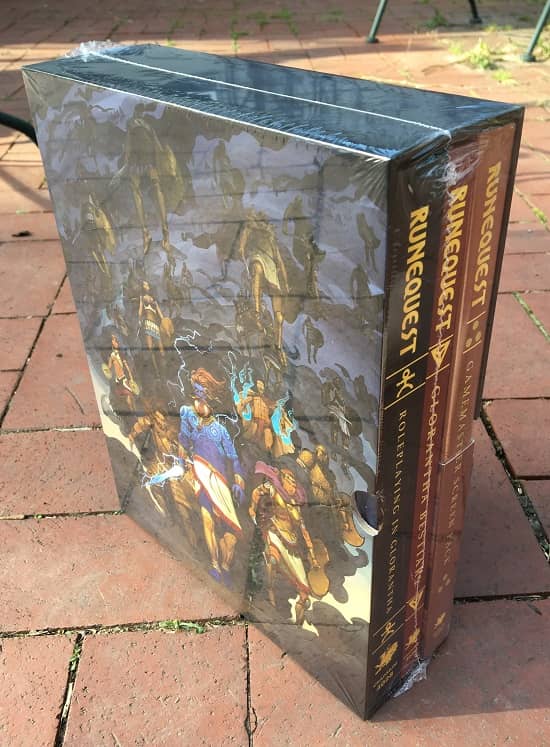 Kickstarter has fundamentally changed board game publishing over the past decade, and more recently it's started to have a similar impact on Role Playing as well. Monte Cook's first Numenera campaign in September 2012 famously raised $517,255 (on a $20,000 goal), and Chaosium's 7th Edition Call of Cthulhu campaign bested that in June 2013, raising $561,836 (on a $40,000 goal), and those opened the floodgates. Since then some of the most popular RPG properties have turned to fans to get major projects off the ground, with impressive results.
I don't back crowdfunding campaigns (with the exception of the Veronica Mars movie because, hey, Veronica Mars). But I do trail along after them and buy finished products. Sometimes — not always — that's more expensive, but it does save me all the drama of late delivery and wondering if the project I funded will ever arrive. Like Judges Guild's infamous reprint of the City State of the Invincible Overlord, promised in December 2014 and which still shows no sign over ever becoming real nearly five years later.
So far in 2019 I've purchased four crowdfunded boxed sets, and I've been very, very impressed with all of them. There were:
RuneQuest Roleplaying in Glorantha — $119.99
Numenera Discovery and Destiny — $119.99
Call of Cthulhu: Masks of Nyarlathotep — $129.99
RuneQuest: The Guide to Glorantha — $169.95
All are still available to latecomers. Here's a closer look at all four.
---