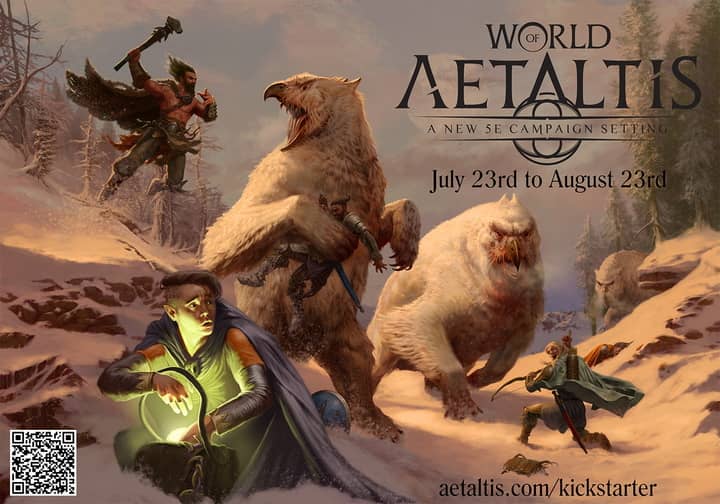 I've been pretty excited about Marc Tassin's Aetaltis for years, and I'm thrilled that his Kickstarter has launched at last. Once you hear his take on heroes, you're likely to be interested yourself. Take it away, Marc!
The world needs heroes. This is the simple premise upon which I built the World of Aetaltis. Especially today, at this moment in history, we need reminders that with the will, the desire, and the determination, one person truly can make a difference. And I don't mean at the super-heroic level, where larger-than-life protagonists save the entire world with their daring. I mean right here, right now, where one small act of courage can change even a single life for the better.
That is why I chose to launch a new heroic fantasy setting at a time when anti-heroes rule and shades of dystopia permeate every story. Because I don't think we're tired of heroes. In fact, we need them now more than ever.
---