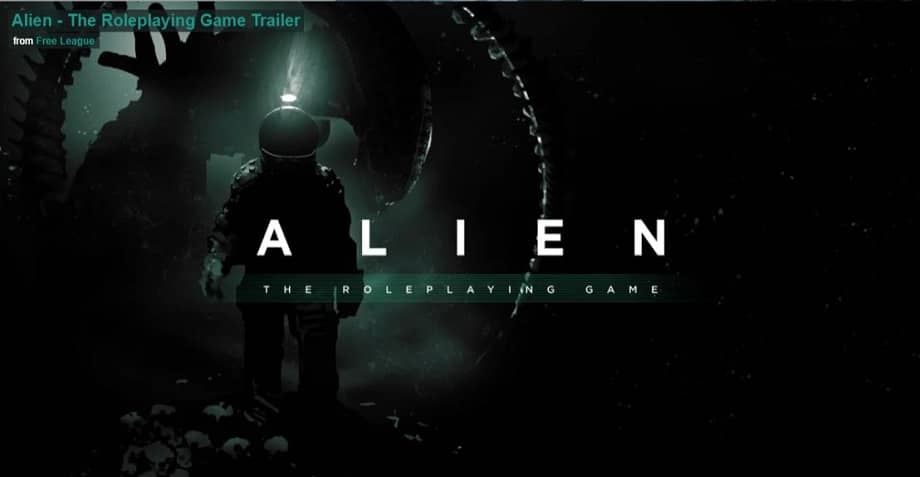 An official Alien role playing game is arriving in game stores next week, courtesy of Free League Publishing, the geniuses behind the brilliant Coriolis science fiction game, Mutant: Year Zero, and Forbidden Lands.
Any RPG that does justice to Ridley Scott's science fiction horror masterpiece will have to have a dark and chilling aesthetic, and a cinematic play style. And for accuracy, probably a short (very short!) character life expectancy. Fortunately Alien: The Role Playing Game looks like it's captured the look and feel of the franchise with real surety. Here's Rachel Watts from her preview at PC Gamer last month.
Free League Publishing and 20th Century Fox have joined forces to create a tabletop RPG set in the harsh universe of the Alien films. It will drop players into the dark, merciless void of space, but this adaptation sounds far from empty.

Alien: The Roleplaying Game has two playable modes, cinematic and campaign. The cinematic option lets you play through a scenario similar to the events of the films in one session, and emphasises "high stakes and fast and brutal gameplay", which doesn't sound ominous at all. The campaign mode takes more of a Gloomhaven structure and lets players explore the Alien universe more freely over multiple game sessions.

The RPG comes in a chunky 392-page core rule book, which I think definitely leaves the definition of rulebook behind and goes straight into short novel territory. Free League Publishing have printed these rules in a hardback book and thrown in some cool illustrations… Alongside the core rule book, you'll get a set of custom dice, a set of maps, and a GM Screen.
Can Free League Publishing get the all important feel of Alien right in an RPG? The rules follow their acclaimed Year Zero Engine, used in Tales from the Loop and Mutant: Year Zero, and they warn that "it's unlikely your character will survive." Sounds like they got the basics right to me.
---