Goth Chick News: Zombies in Vegas? We Already Sort of Knew That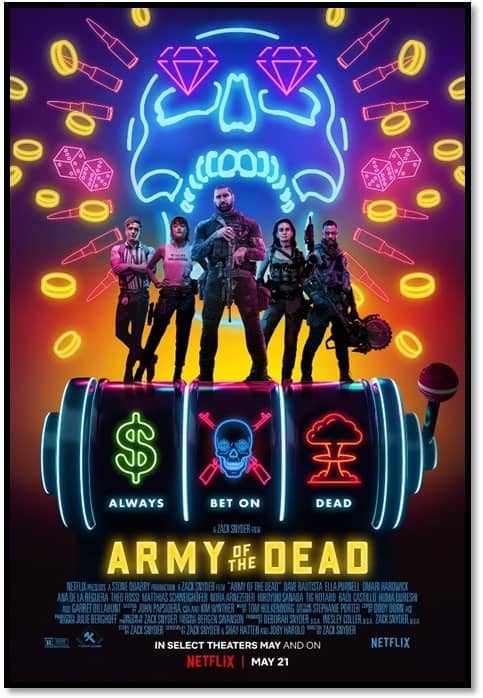 With regards to movies, my mantra has always been that if you tell me a good story, I'll willingly suspend my disbelief. I'm not one to pick apart details or demand every plot hole be plugged if, overall, the story is entertaining. For example, I thoroughly enjoyed Wonder Woman 1984, even though critics were all over it for a number of plot-related reasons. However, even I have my limits, such as Godzilla vs. Kong. Since when is King Kong as big as the buildings he used to scale? That said, I was ready to go all in for Army of the Dead, especially as I really love a good zombie movie. I probably did have a bit of lingering doubt as I did not rush out to see this one during its theaters-only first week of release. Instead, I avoided all reviews and spoilers until I could watch it on Netflix where it debuted on May 14th.
The verdict? A firm split decision.