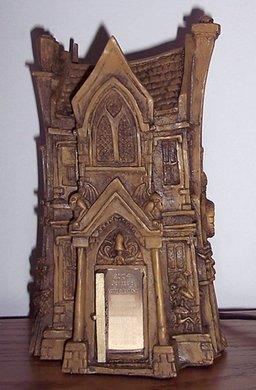 Back in February the Horror Writers Association announced their nominees for the annual Bram Stoker Awards for superior writing in eleven categories, including traditional fiction of various lengths, poetry, screenplays and non-fiction.
This week they announced the winners, who will receive what must be the coolest trophy ever.
Here are all the winners, as well as the runners up.
Superior Achievement in a Novel – Blood Kin, Steve Rasnic Tem (Solaris)
Suffer the Children, Craig DiLouie (Gallery)
Jade Sky, Patrick Freivald (JournalStone)
Beautiful You, Chuck Palahniuk (Jonathan Cape/Vintage)
The Vines, Christopher Rice (47North)
---