Goth Chick News: Stokers, Stokers, Everywhere, But Still Not One For Me
Goth Chick News: Stokers, Stokers, Everywhere, But Still Not One For Me

Another year has passed without a single Bram Stoker Award appearing for sale on eBay. I really thought my time had come when I I told you that the Horror Writers Association (HWA) announced it had expelled a member from its ranks, who had been the recipient of multiple Stokers. As the recipient was entirely unrepentant, I felt sure he would make a statement by publicly unloading his awards, but alas. As my only hope of having one is to buy one on the open market, my mantle remains bereft of the pinnacle of all awards.
The Bram Stoker Awards have been presented annually since 1987, and the winners are selected by ballot from the approximately 1800 active members (in good standing) of the HWA. Several members of the HWA, including Dean Koontz, were originally reluctant to endorse such writing awards, fearing it would incite competitiveness rather than friendly admiration. The HWA therefore went to great lengths to avoid mean-spirited competition by specifically seeking out new or overlooked writers and works, and officially issuing awards not based on "best of the year" criteria but for "superior achievement," which allows for ties.

The road to a Stoker starts with a writer being part of the "preliminary ballot" which generally comes out in January. Those entrants are whittled down to those who make it to the "final ballot" at which time they may be referred to as Bram Stoker Award "nominees." Winners will be announced at this Annual Bram Stoker Awards Banquet during StokerCon 2023, held this year in Pittsburgh, Pennsylvania, June 15-18.
So, drumroll please, and pencils ready, as the HWA is pleased to announce the Final Ballot nominees for the 2022 Bram Stoker Awards.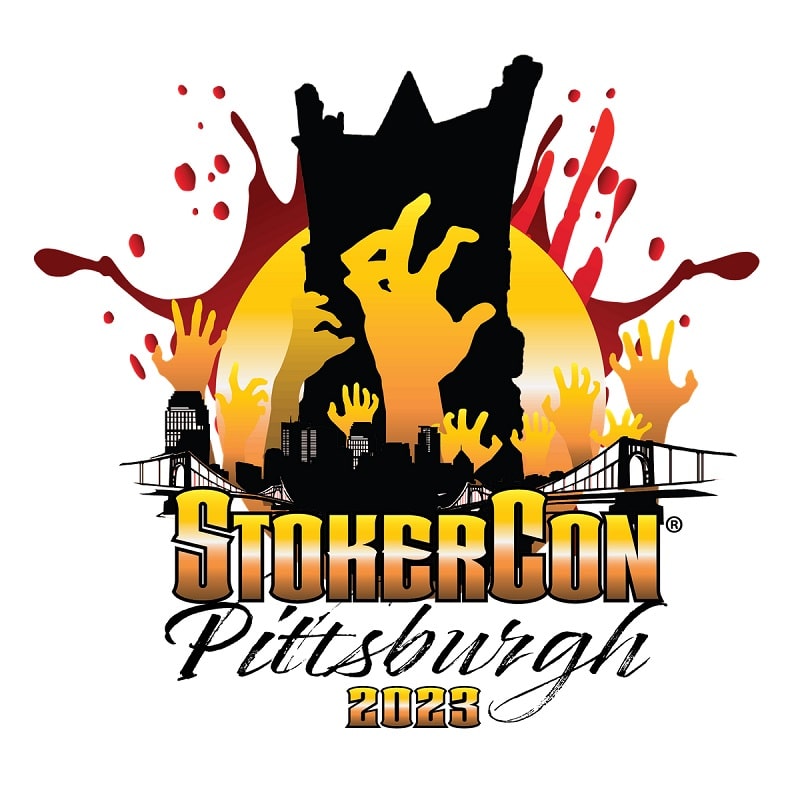 Superior Achievement in a Novel
Iglesias, Gabino –

The Devil Takes You Home

(Mullholland Press)

Katsu, Alma –

The Fervor

(G.P. Putnam's Sons)

Kiste, Gwendolyn –

Reluctant Immortals

(Saga Press)

Malerman, Josh –

Daphne

(Del Rey)

Ward, Catriona –

Sundial

(Tor Nightfire)
Superior Achievement in a First Novel
Adams, Erin –

Jackal

(Bantam Books)

Cañas, Isabel –

The Hacienda

(Berkley)

Jones, KC –

Black Tide

(Tor Nightfire)

Nogle, Christi –

Beulah

(Cemetery Gates Media)

Wilkes, Ally –

All the White Spaces

(Emily Bestler Books/Atria/Titan Books)
Superior Achievement in a Middle Grade Novel
Dawson, Delilah S. –

Camp Scare

(Delacorte Press)

Kraus, Daniel –

They Stole Our Hearts

(Henry Holt and Co.)

Malinenko, Ally –

This Appearing House

(Katherine Tegen Books)

Senf, Lora –

The Clackity

(Atheneum Books for Young Readers)

Stringfellow, Lisa –

A Comb of Wishes

(Quill Tree Books)
Superior Achievement in a Graphic Novel
Aquilone, James (editor) –

Kolchak: The Night Stalker: 50th Anniversary

(Moonstone Books)

Gailey, Sarah (author) and Bak, Pius (artist) –

Eat the Rich

(Boom! Studios)

Manzetti, Alessandro (author) and Cardoselli, Stefano (artist/author) –

Kraken Inferno: The Last Hunt

(Independent Legions Publishing)

Tynion IV, James (author) and Dell'Edera, Werther (artist) –

Something is Killing the Children, Vol. 4

(Boom! Studios)

Young, Skottie (author) and Corona, Jorge (artist) –

The Me You Love in the Dark

(Image Comics)
Superior Achievement in a Young Adult Novel
Fraistat, Ann –

What We Harvest

(Delacorte Press)

Jackson, Tiffany D. –

The Weight of Blood

(Katherine Tegen Books)

Marshall, Kate Alice –

These Fleeting Shadows

(Viking)

Ottone, Robert P. –

The Triangle

(Raven Tale Publishing)

Schwab, V.E. –

Gallant

(Greenwillow Books)

Tirado, Vincent –

Burn Down, Rise Up

(Sourcebooks Fire)
Superior Achievement in Long Fiction
Allred, Rebecca J. and White, Gordon B. –

And in Her Smile, the World

(Trepidatio Publishing)

Carmen, Christa –

"Through the Looking Glass and Straight into Hell"

(

Orphans of Bliss: Tales of Addiction Horror

) (Wicked Run Press)

Hightower, Laurel –

Below

(Ghoulish Books)

Katsu, Alma –

The Wehrwolf

(Amazon Original Stories)

Knight, EV –

Three Days in the Pink Tower

(Creature Publishing)
Superior Achievement in Short Fiction
Dries, Aaron –

"Nona Doesn't Dance"

(

Cut to Care: A Collection of Little Hurts

) (IFWG Australia, IFWG International)

Gwilym, Douglas –

"Poppy's Poppy"

(

Penumbric Speculative Fiction Magazine

, Vol. V, No. 6)

McCarthy, J.A.W.  –

"The Only Thing Different Will Be the Body"

(

A Woman Built by Man

) (Cemetery Gates Media)

Taborska, Anna –

"A Song for Barnaby Jones"

(Zagava)

Taborska, Anna –

"The Star"

(

Great British Horror 7: Major Arcane

) (Black Shuck Books)

Yardley, Mercedes M. –

"Fracture"

(

Mother: Tales of Love and Terror

) (Weird Little Worlds)
Superior Achievement in a Fiction Collection
Ashe, Paula D. –

We Are Here to Hurt Each Other

(Nictitating Books)

Joseph, RJ –

Hell Hath No Sorrow Like a Woman Haunted

(The Seventh Terrace)

Khaw, Cassandra –

Breakable Things

(Undertow Publications)

Thomas, Richard –

Spontaneous Human

Combustion (Keylight Books)

Veres, Attila –

The Black Maybe

(Valancourt Books)
Superior Achievement in a Screenplay
Cooper, Scott –

The Pale Blue Eye

(Cross Creek Pictures, Grisbi Productions, Streamline Global Group)

Derrickson, Scott and Cargill, C. Robert –

The Black Phone

(Blumhouse Productions, Crooked Highway, Universal Pictures) 

Duffer Brothers, The –

Stranger Things: Episode 04.01

"Chapter One: The Hellfire Club"

(21 Laps Entertainment, Monkey Massacre, Netflix, Upside Down Pictures)

Garland, Alex –

Men

(DNA Films)

Goth, Mia and West, Ti –

Pearl

(A24, Bron Creative, Little Lamb, New Zealand Film Commission)
Superior Achievement in a Poetry Collection
Bailey, Michael and Simon, Marge –

Sifting the Ashes

(Crystal Lake Publishing)

Lynch, Donna –

Girls from the County

(Raw Dog Screaming Press)

Pelayo, Cynthia –

Crime Scene

(Raw Dog Screaming Press)

Saulson, Sumiko –

The Rat King: A Book of Dark Poetry

(Dooky Zines)

Sng, Christina –

The Gravity of Existence

(Interstellar Flight Press)
Superior Achievement in an Anthology
Datlow, Ellen –

Screams from the Dark: 29 Tales of Monsters and the Monstrous

(Tor Nightfire)

Hartmann, Sadie and Saywers, Ashley –

Human Monsters: A Horror Anthology

(Dark Matter Ink)

Nogle, Christi and Becker, Willow –

Mother: Tales of Love and Terror

(Weird Little Worlds)

Ryan, Lindy –

Into the Forest: Tales of the Baba Yaga

(Black Spot Books)

Tantlinger, Sara –

Chromophobia: A Strangehouse Anthology by Women in Horror

(Strangehouse Books)
Superior Achievement in Non–Fiction
Cisco, Michael –

Weird Fiction: A Genre Study

(Palgrave Macmillan)

Hieber, Leanna Renee and Janes, Andrea –

A Haunted History of Invisible Women: True Stories of America's Ghosts

(Citadel Press)

Kröger, Lisa and Anderson, Melanie R. –

Toil and Trouble: A Women's History of the Occult

(Quirk Books)

Waggoner, Tim –

Writing in the Dark: The Workbook

(Guide Dog Books)

Wytovich, Stephanie M. –

Writing Poetry in the Dark

(Raw Dog Screaming Press)
Superior Achievement in Short Non–Fiction
Murray, Lee –

"I Don't Read Horror (& Other Weird Tales)"

(

Interstellar Flight Magazine

) (Interstellar Flight Press)

Pelayo, Cynthia –

"This is Not a Poem"

(

Writing Poetry in the Dark

) (Raw Dog Screaming Press)

Wetmore, Jr., Kevin J. –

"A Clown in the Living Room: The Sinister Clown on Television"

(

The Many Lives of Scary Clowns: Essays on Pennywise, Twisty, the Joker, Krusty and More

) (McFarland and Company)

Wood, L. Marie –

"African American Horror Authors and Their Craft: The Evolution of Horror Fiction from African Folklore"

(

Conjuring Worlds: An Afrofuturist Textbook for Middle and High School Students

) (Conjure World)

Wood, L. Marie,

"The H Word: The Horror of Hair"

(

Nightmare Magazine, No. 118

) (Adamant Press)