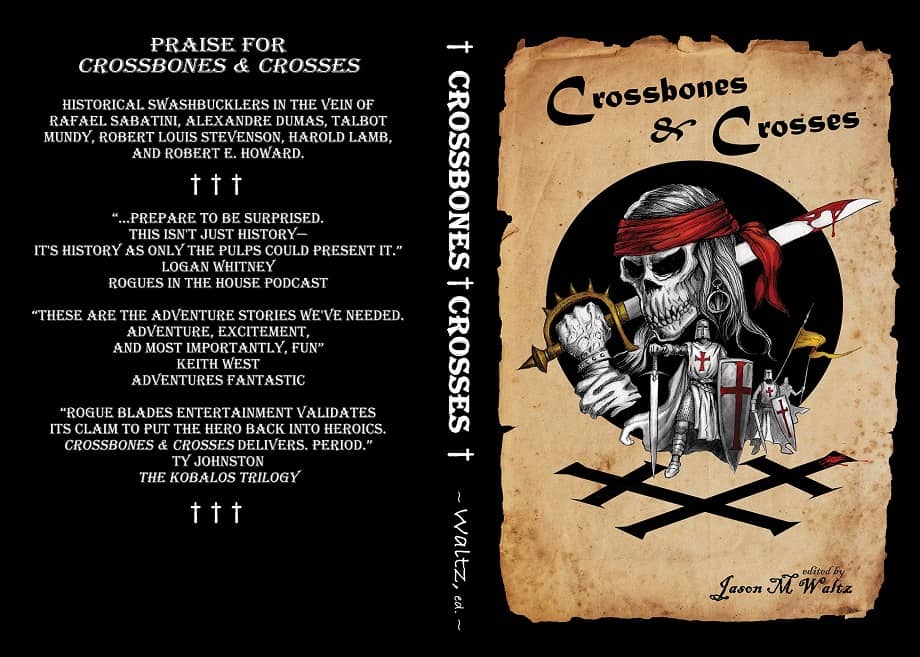 Art by Dieder Normand
There's been no shortage of publishing events in 2019, but one of the most exciting for me personally has been the return of Rogue Blades Entertainment.
In its heyday about a decade ago, RBE was well on the way to becoming the most important adventure fantasy publisher in the US. With a back catalog that included Writing Fantasy Heroes (which included contributions from luminaries such as Steven Erikson, Brandon Sanderson, Orson Scott Card, Glen Cook, and Howard Andrew Jones), and hit anthologies like Rage of the Behemoth (2009) and Demons (2010), it had built a loyal customer base and a stellar reputation. Then the creative mastermind behind Rogue Blades, Jason M. Waltz, scaled back operations to make certain they could reliably deliver on their long-term commitments.
It was a strategy that paid off. The contest anthology Challenge! Discovery, RBE's first new book in four years, appeared in 2017, and Crazy Town, a brand new anthology of hard boiled tales, arrived to wide acclaim in November. And the book I've really been waiting for, Crossbones & Crosses, an anthology of Heroic Swashbuckling Adventure, was published just last month with a stellar cover by artist Dieder Normand.
Crossbones & Crosses is a collection of new and reprint tales of swashbuckling historical adventure featuring pirates and crusaders. Contributors include Howard Andrew Jones, Keith Taylor, C.L. Werner, and many others. Here's a snippet from Keith West's review at Adventures Fantastic.
---