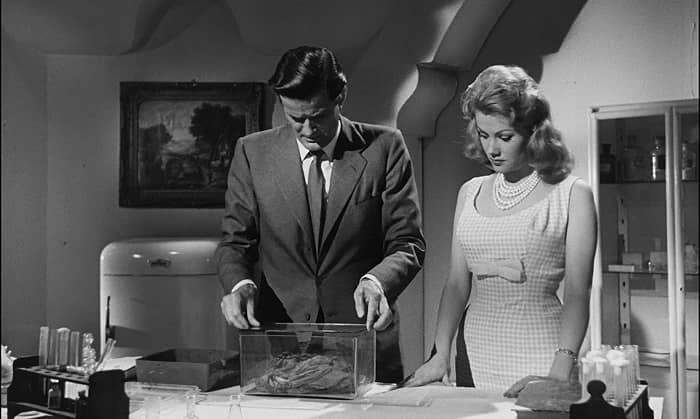 Caltiki, The Immortal Monster
Let's face it, most of us are going to be stuck at home for the next couple of months and although we all probably have a lot of reading to catch up on, ennui is inevitably going to set in sooner or later. Fortunately, we are living in the golden ago of home video and there's a lot out there to explore. Here's a list of what I (generally) consider the best science films of the 1950s, not limited to those made in America, but  also those shown in America. The ratings are on a 10+ to 1 scale (no "1's" on this list) and all are readily available, with eBay being a great source of affordable entertainment you can own and not just rent, though I wouldn't be surprised to see that many of these are also on streaming services for those who eschew physical ownership.
19. Caltiki, The Immortal Monster (1959: 8+): An Italian production filmed in Mexico. Accounts vary, but it is the first film at least partially directed by Mario Bava, who also did the moodily atmospheric cinematography. The story opens with archaeologists investigating Mayan ruins where they comes across a blob-like monster which they ultimately destroy, but save a bit in a small, glass-topped aquarium (never a good idea) and bring back to Mexico City. Also, something about a comet. Sub-genre: Blob movies.
18. Fly, The (1958: 8+): A decent effort, even it does devolve into "there are things that man is not meant to know" territory. Two weak spots are the cat's audible meows after being sent off somewhere (and I didn't like the family pet being used as an experimental animal) and the fact that the guy who gets the fly head retains human intelligence. Vincent Price does a nice turn as the scientist's brother. Way less grotty than the remake. Sub-genre: science gone wrong.
---