Fantasia 2021, Part XXXXVI: Agnes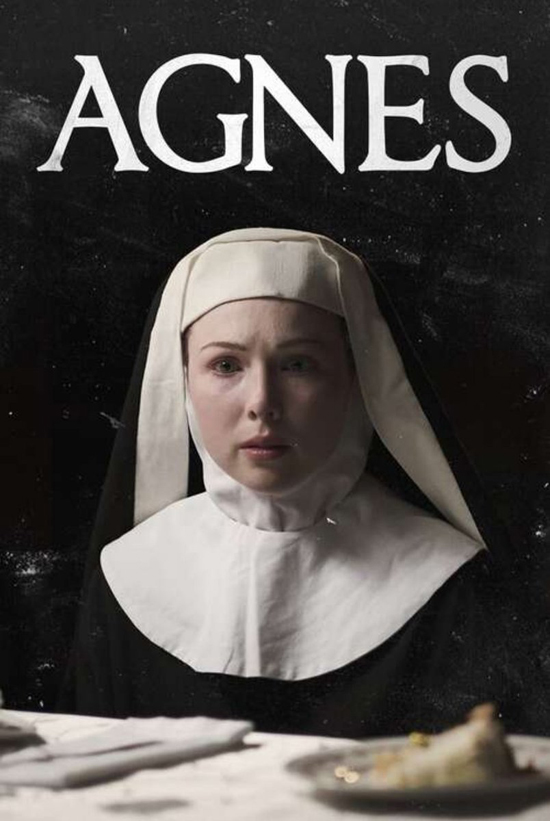 Last year at Fantasia I reviewed a movie called Climate of the Hunter, directed and co-written by Mickey Reece, an underground filmmaker who's made over two dozen features. Reece is back this year with Agnes, a strange take on exorcism and nunsploitation films, which like Climate he co-wrote with John Selvidge. It's a bit like Climate in that it takes horror-movie conventions and upends them; I think it's overall more successful, though I'm not sure it works overall.
Agnes opens at a convent where a young nun, Agnes (Hayley McFarland), has apparently become possessed by a demon. To take care of the matter the Catholic hierarchy sends a veteran priest, Father Donaghue (Ben Hall, in Climate last year and also at Fantasia this year with a role in What Josiah Saw) and a bright-eyed idealistic younger acolyte named Benjamin (Jake Horowitz). Things do not proceed as planned. And then comes the midpoint of the movie, and the story jumps ahead in time, and the plot of the first half is largely abandoned to follow a secondary character from the convent, Mary (Molly C. Quinn), who is now trying to make her way in the world despite all the things she's seen and the doubts she now has about her God.
The two halves of the picture have different tones. The first half, surprisingly, has more comedy. Father Donaghue is funny and charismatic. The nuns are eccentric, but human, and Mary Buss as the Mother Superior in particular is both of those things as the problem of Agnes continues to resist easy exorcism. And then in the second half Mary in the outside world faces a colder reality. Not only is there not much obvious genre content, there also isn't any obvious sense of the divine or of otherworldly powers.