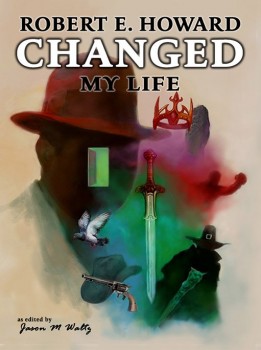 This excerpt from author Cecelia Holland is taken from her essay for the upcoming book, Robert E. Howard Changed My Life, from publisher Rogue Blades Foundation.
You have to understand, being a girl in the 1950s was a complete dead end. I couldn't do anything. I couldn't play Little League or football; I couldn't even play full court basketball. I couldn't take shop instead of home ec. I couldn't ride in the rumble seat of my uncle's new car because I was too young, although my male cousin who was a week older than I got to ride in it a lot. When I asked for an erector set for Christmas, they laughed and gave me a doll.
I was gently dissuaded from thinking about having a real life when I grew up, since I would of course find some nice man to marry me and take care of me and I would spend my life raising children and washing dishes (and probably drinking like a fish, as all my aunts did, drowning their personal ambitions), so why should I even bother with college?
I did have one aunt (I had many aunts) who did have a career, for which she was broadly pitied.
I escaped. Robert E. Howard helped me escape.
---