Fantasia 2021, Part XXII: Baby, Don't Cry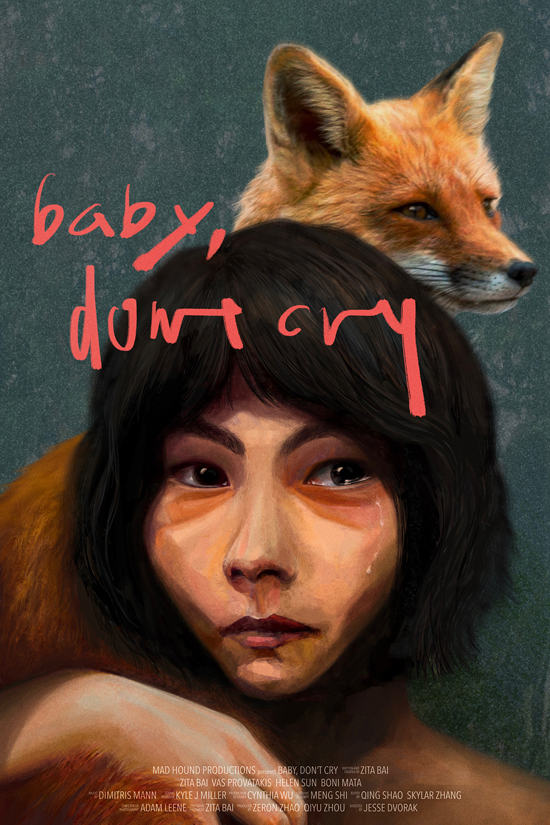 "Munkie" is a 15-minute short film from New Zealand written and directed by Steven Chow. It follows Rose (Xana Tang), a youth with controlling parents who are immigrants or of recent Asian ancestry. Rose has a plan to stop their interference in her life. But things do have a tendency to go wrong. It's a fictional story based on a true crime, and it's very well-done, sketching character and atmosphere coldly and even brutally. It's a shocking story, and ends in a strong place — that is, a place which leaves the viewer briefly wanting more. In fact it's a tightly-structured story that does its damage and gets out at the right moment.
Bundled with that short was Baby, Don't Cry, an American movie directed by Jesse Dvorak. But the main creative force behind the movie seems to be screenwriter and star Zita Bai, who plays Baby, a teenage daughter of Chinese immigrants to the northwestern United States. An outcast, Baby's got an almost overwhelming interest in filming what is around her, perhaps less as a way to make films and tells stories than to document and record her life. And then she falls in with Fox (Vas Provatakis), a tall shaven-headed white punk leading a wild but independent life. Flashbacks and moments of surrealism and things seen through the camera lens are integrated well, as Baby finds herself pulled from her parents' abusive home toward an uncertain adulthood.
It's a movie that hangs out on the edge of genre. You're never really sure if it's about to turn into a full-fledged crime story, and I suppose it doesn't quite, but the very end of the film suggests it should be read as an unconventional fantasy. Or, indeed, on the edge of fantasy and myth. You could perhaps read it as a mimetic story, but I think that would run counter to the plain meaning of what we see (and a question-and-answer session with the filmmakers, available on Fantasia's YouTube page, would seem to confirm this). It's an ending that to me opens up a number of further questions, inviting a second watch to see what plays out differently and what does not have the meaning we thought. And this is no bad thing.