Goth Chick News Interviews: Stephen Tramontana, Writer/Director of Killer Piñata and Bride of the Killer Piñata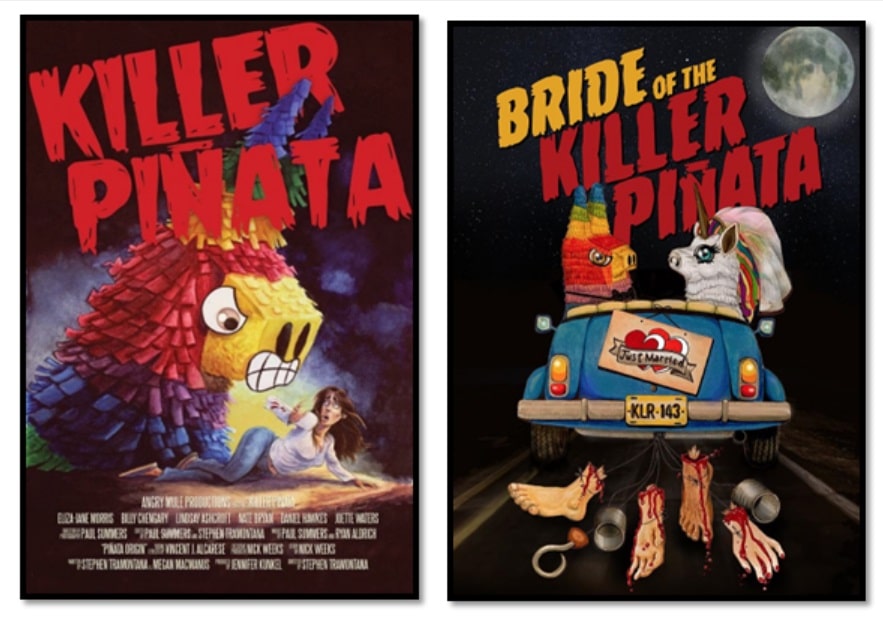 As someone who loves indie film makers, I've sat through a lot of independent films. And though I admire the tenacious, passionate and fearless way all of these artists approach their craft, the outcomes, as you would expect, display varying degrees of talent. The films which stood out in some way, at least to me, I have shared with you here. But honestly, most of the time because I can't honestly say something nice, I just don't say anything.
So, when a friend excitedly told me her nephew had starred in an indie horror film and that it would be a perfect topic for GCN, I received the news with some trepidation. I mean, if the movie was good, no issues; but if it wasn't…?
When I was presented with Killer Piñata, the name alone seemed promising. Clearly this was going to be humorous horror that didn't take itself seriously. What I discovered was an absurdly funny, low-tech story that put me in the mind of Second City TV's Monster Chiller Horror Theater; totally entertaining in an "omg I can't believe they actually did that," kind of way. When I then discovered a sequel, Bride of Killer Piñata, was in the works, it was time to track down the person from whose mind this all came.
Enter writer, director and producer Stephen Tramontana. As I have so many questions, let's jump right in…