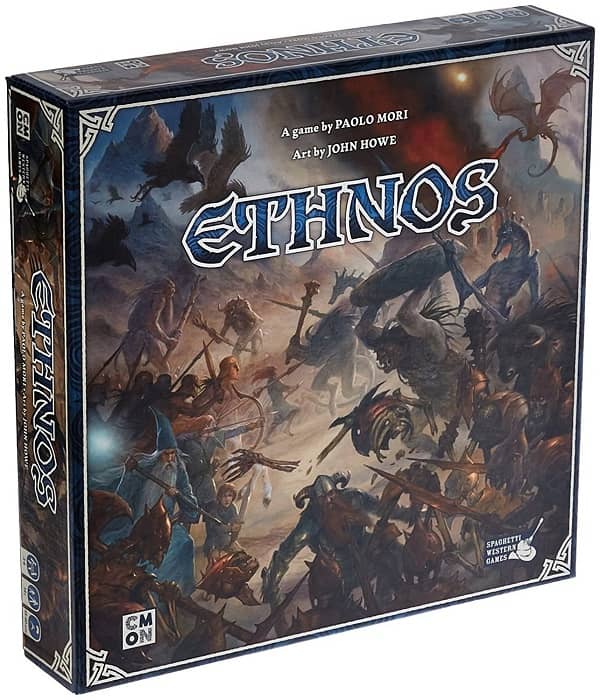 We're definitely living in a golden age of fantasy board games.
How can you tell? Well, for one thing, a generation ago a relatively modest game such CMON's Ethnos would have been a pocket game, like Star Fleet Battles or Valkenburg Castle, with a two-color map and paper tokens, crammed into your back pocket to play at lunch. Today it gets the deluxe treatment, with quality components, full color cards, and art by the great John Howe. Times are good for fantasy gamers, and no mistake.
Whatever form it takes, part of the charm of Ethos is its simplicity. It's a fairly straightforward game of conquest, with a 45-60 minute play time and virtually no set up time — a far cry from the more massive games I've been writing about recently, like Axis & Allies and Chaos in the Old World, let me tell you. Plus, this is definitely old-school, with wizards, giants, and skeleton armies. You barely need to look at the rule book. Beer and pretzels, some glory tokens, and a lust for conquest on your lunch hour is all you need to carry you to victory.
---