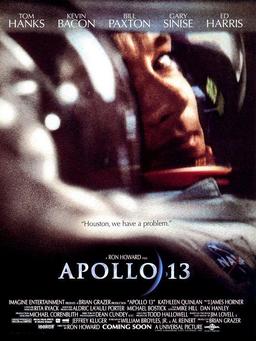 You could sweat the details, but it's probably safe to say that the space race between the United States and the Soviet Union lasted nearly 12 years. The Soviets kicked it off on October 4, 1957 with the launch of the little satellite that could, the one known as Sputnik. The Americans fell behind on nearly every front in those early years but then grabbed the brass ring on July 21, 1969, when Neil Armstrong and Buzz Aldrin walked on the moon.
Nowadays, four decades after humans last walked on the moon, space exploration fails to stir the public imagination like it once did. Ticker tape parades for astronauts are a thing of the past, and Canadian Chris Hadfield is arguably the closest thing to a "celebrity" astronaut to come along in decades.
But it was not always thus. If you'd like a fictional perspective on how things were in the pioneering days of space flight, you could do worse than to check out the six movies listed below.
Marooned (1969)
Marooned seems to have slipped into something like obscurity in the nearly half a century since it was made. It's a movie that concerns an Apollo-like mission which runs into difficulties that prevent them from re-entering the Earth's atmosphere. Thus, they are marooned in orbit around Earth with a limited supply of oxygen.
---