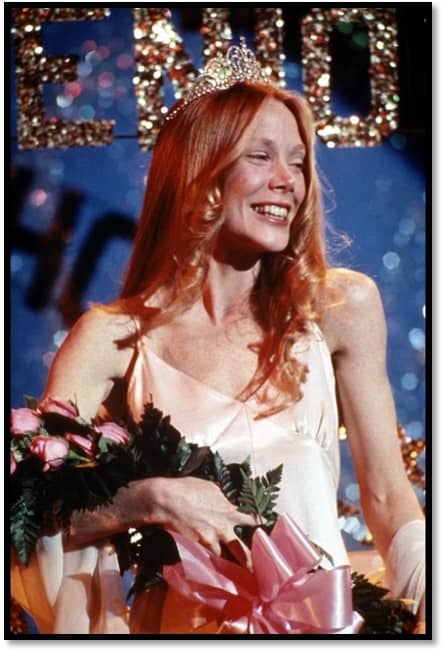 Let's be honest, social media can be a serious bummer sometimes. If you're active on all the various platforms then you know that for every adorable puppy video there's at least one or more trolls who can't help but spread negativity. Between mean-spirited memes and the general lack of empathy for fellow human beings it's enough to make you pack it in and decide it just isn't worth being that 'connected'.
But then something like this happens.
Someone in the Twitterverse decided to create an account and assume the persona of Stephen King's telekinetic, introverted teenager Carrie, made famous in his very first novel and played by Sissy Spacek in Brian De Palma's 1976 film adaptation.
The account has only been up since December 4, but it went from having 8 followers a few days ago, to 86 as of this morning, and the goal seems to be to give voice to some of Carrie's inner musings while reminding us all there are still fun people out there.
---