I Know That Actor (follow me on FB!)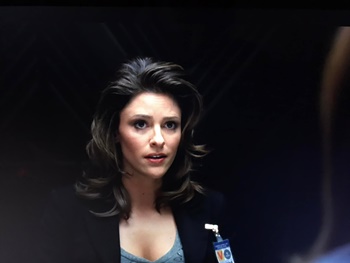 If you follow me on Facebook, you know that I enjoy posting in an ongoing series I call I Know that Actor. It started a year or two ago, as I was re-watching Columbo periodically. I love that show – and one of my favorite things about it is the wide-ranging guest stars. I'd see Robert Stack in this episode. And then, Leonard Nimoy in the next. Hey, that's Jose Ferrer! And isn't that Jane Greer? Man, Martin Sheen was young in that one! And I would snap a screen shot on my phone, or find a pic on the internet, from that episode.
I'd say a bit about them: mostly other roles I liked them in. Columbo was a Who's Who of stars. And various FB friends would leave comments – often some other show or movie that person had been in. The posts and the discussion are always positive, and information is shared. I like adding something that isn't negative to FB.
I watch/re-watch a lot of shows with guest stars, which feeds this game: Monk, Psych, Suits, House, Leverage, Burn Notice, In Plain Sight, Royal Pains (USA shows shared a lot of folks), Star Trek: Discovery -I've probably done a couple hundred posts.