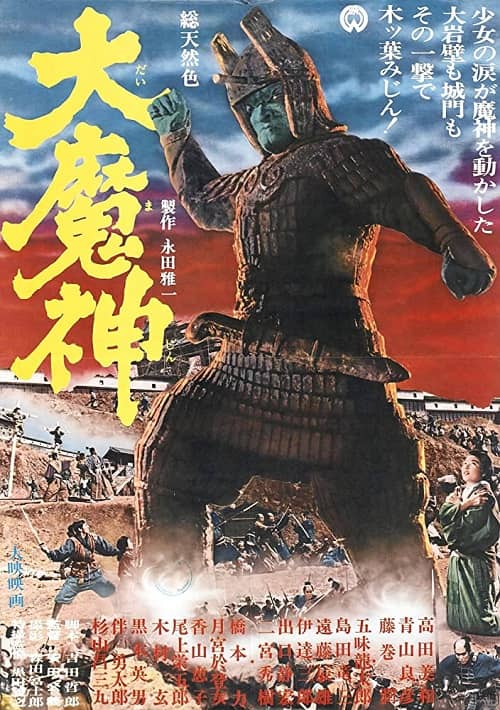 Daimajin: Daiei Film
This time around we're taking a look at Japanese films from a number of different genres.  I'm not going to mention any of the Japanese movies I've discussed in previous columns. There's plenty of great films to cover, more than enough to revisit this topic again in the future.
19. Daimajin (1966: 8) The first, and best, of the Daimajin Trilogy released by Daiei Films, which are historical fantasies concerning a giant statue that comes to life to wreak just vengeance on various evil-doers.
---