Fantasia 2021, Part XXXVIII: The Feast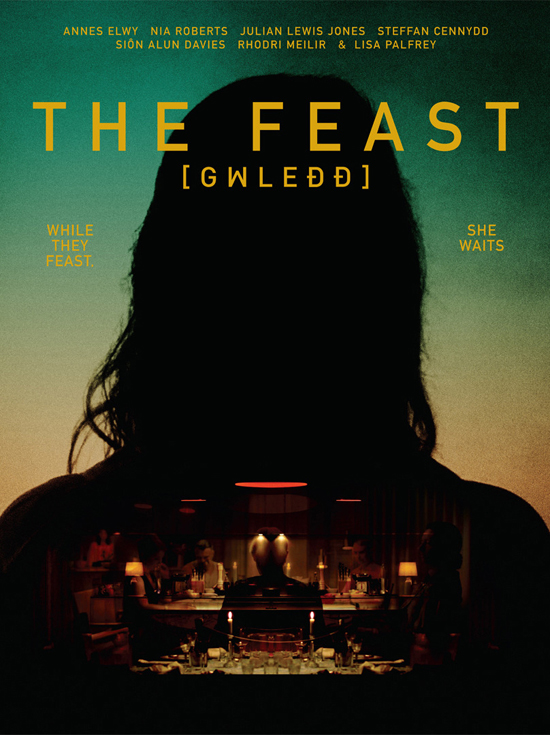 "In the Soil" ("Det er i jorden") is a 14-minute Danish film from writer-director Casper Rudolf Kjeldsen with a disquieting atmosphere. A man (Thomas Guldberg Madsen) and his adult daughter (Sandra Guldberg Kampp) live in the country. He grows fascinated with a plot of land by his house, and begins to dig it up, obsessively spending all his time at it. His daughter helps him, but has misgivings. Will she become obsessed as well? What will happen to the father as he finishes his pit? And what does it all mean? I can answer the first two questions, but I'm not sure about the third. What literally happens is clear, but why things unfold as they do is more obscure, at least at one viewing. The movie lives in its atmosphere, its dark and oppressive visual sense, and it may be that the mesmeric pace creates the sense of more meaning than the story can provide. It's an interesting and uneasy experience, but I could get no sense of a theme.
Bundled with it was The Feast, the first feature-length horror movie performed entirely in Welsh. As you might expect, it's set in the Welsh countryside, where the family of an MP (Julian Lewis Jones) prepares to give a dinner for friends and associates. It's secretly a business dinner, to do with plans for the local land, and MP Gwyn and his wife Glenda (Nia Roberts) have hired extra help for the night, a silent young woman named Cadi (Annes Elwy). Their sons, Guto (Steffan Cennydd) and doctor Gweirydd (Sion Alun Davies) are also present in their clean, right-angled modernist house set among the riot of green hills. At first, and for some time, things move along normally if slowly. But then odd things come to the fore, violence emerges, and it becomes clear what sort of a story we are watching.