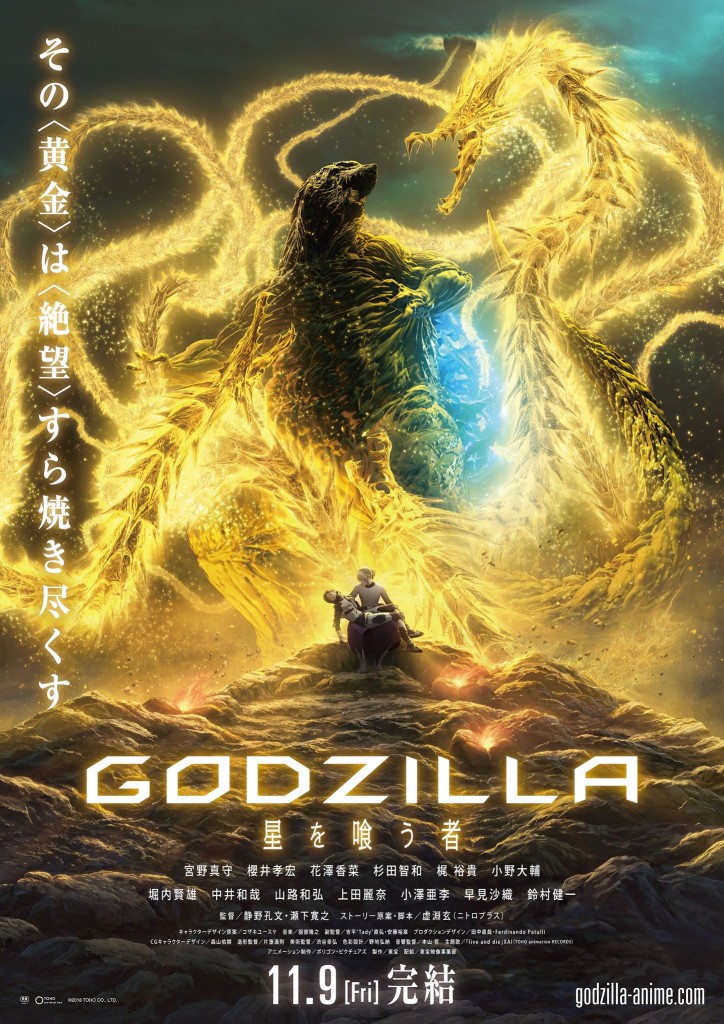 This whole thing has been a lot of pixels over nothing.
Interesting possibilities glimmered in the first two films of the animated Godzilla trilogy, Godzilla: The Planet of Monsters and Godzilla: City on the Edge of Battle. But the final installment has arrived, premiering on Netflix this Wednesday, and now the whole enterprise reveals itself as a water-treading, self-proselytizing, character-inhibited, medium-wasting drag. This hasn't been a bit of fun. There are no moments of elation or astonishment. In fact, Godzilla has hardly moved. I think the monster budged about ten feet the entirety of this last movie — and that includes during the climactic clash with Ghidorah, the only other kaiju to wander into the trilogy.
Godzilla fought Ghidorah — and for the first time ever, I didn't care.
It astonishes me how static this "animated" film is. If you want your anime about a giant monster on an apocalyptic Earth to start with thirty minutes of talking heads debating the same philosophical ideas without doing anything about them, and then climax with more talking heads discussing a still-life of two monsters, Godzilla: The Planet Eater (Gojira: Hoshi o Kuu Mono) is the movie for you. I.e. it's a movie for nobody, Godzilla fans least of all.
Godzilla: The Planet Eater ends a story that started as an intriguing concept. Not only would the trilogy bring Godzilla to anime for the first time, where budget couldn't block the imagination of the filmmakers, but it would place Godzilla in the fresh setting of an apocalyptic science-fantasy future. When I first heard the series synopsis — the human race returns to a Godzilla-conquered Earth after an exile in the stars — it got my imagination churning. I envisioned an Edgar Rice Burroughs or Andre Norton environment with the colorful wildness of some of the Godzilla comics.
---