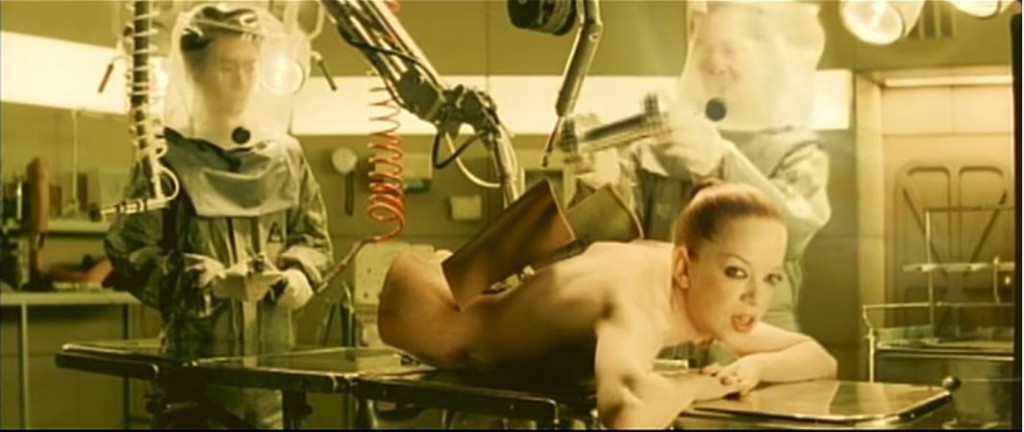 Did you know there are more than 200 rock songs (using rock as loosely as the Rock and Roll Hall of Fame does) about robots? The first one — this is real, because it's too weird to be made up — was "Robot Man," sung by 50s rock diva Concetta Rosa Maria Franconero, better known as Connie Francis.
Mmm, we'd have a steady da-ate (yay-yay-yay-yay)
Seven nights a wee-eek (yay-yay-yay-yay)
And we would never fi-ight (yay-yay-yay-yay)
'Cause it would be impossible for him to speak
With robots being as wonderfully visual as they are, it's surprising that so few robot rock songs have accompanying music videos, although one exception is … "Robot Rock" by Kraftwerk. Their robots are extremely dull form is function, in the best Bauhaus tradition. Not much snazzier are those in the short film Styx used in concert by during their Mr. Roboto tour.
The one that blows all the others away, in typically loopy rock serendipity, has nothing whatsoever to do with a robot song or with its source material at all.
---