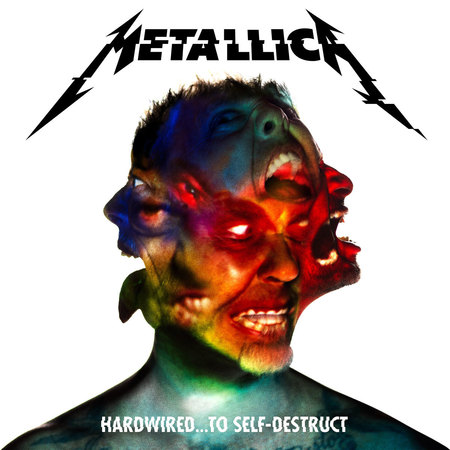 That Cthulhu is a cultural force is a truth self evident to the readers of this blog, as evidenced by his numerous movies, RPGs and plush dolls. But his ubiquitousness can still surprise when he appears in unexpected media. The most recent creative force to sing (literally) Cthulhu's praises: Metallica.
Metallica's recent album Hardwired… to Self Destruct dropped November 18, and I was surprised to find one of their songs directly singing about great Cthulhu, and what exactly his rising means for humanity. The song "Dream No More" opens with singer James Hetfield declaring "He sleeps under black seas waiting / Lies dreaming in death", followed by the litany of horrors that follows as "He wakes as the world dies screaming / all horrors arrive."
That a metal band would sing about the end of humanity at the hands of an alien entity is not surprising; the genre has a long history of dabbling in the imagery of the occult, pseudo-satanic and even Lovecraftian. That Metallica would do it, however, is unusual. The band's songs have catalog struggles and personal pains, exploring human themes like contemplating suicide ("Fade to Black" from 1984's Ride the Lightning), drug abuse ("Master of Puppets," 1986's Master of Puppets), the horrors of war ("One" from 1988's …And Justice for All) and the fear engendered by nightmares ("Enter Sandman" from 1991's Metallica).
---