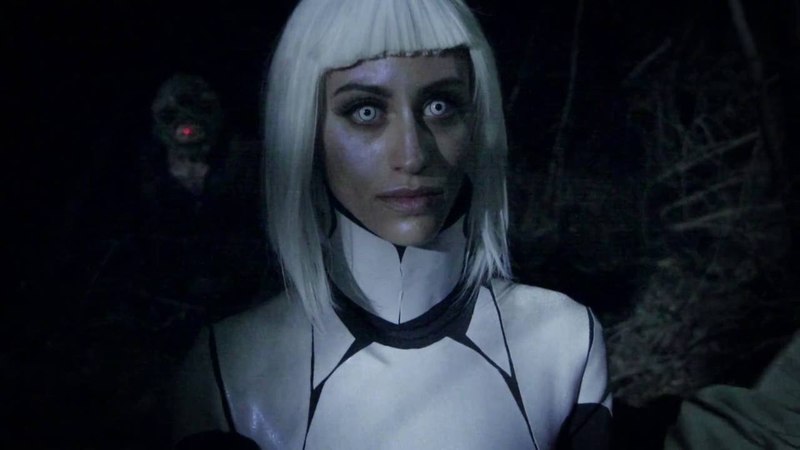 Though when we last encountered John Carpenter at the 2015 Wizard World Comic Con in Chicago, Black Gate photog Chris Z and I quietly wondered if the legendary horror master might be on his proverbial last legs. He didn't look at all well when he finally appeared an hour late for his press call and after all, he is approaching his 70th birthday, which in Hollywood years is approximately 150.
However, recent events seem to indicate Carpenter may have been the temporary victim of an overindulgence of Chicago nightlife – on that day at least. Because though he may no longer be making feature-length films, his music career is giving fans quite a lot to enjoy.
As you well know, Carpenter scored most of his iconic movies. But earlier this year he released a second stand-alone, studio album entitled Lost Themes 2, a follow up to the 2015 Lost Themes, and this week we got to feast our eyeballs on the music video associated with the track "Utopian Façade."
Arguably, the video which runs just over three minutes could be a Carpenter short which takes you into a virtual reality world populated by gnarly monsters and one very peculiar heroine who is sporting the contact lens I want for Christmas. Plus the man himself makes a cameo.
---