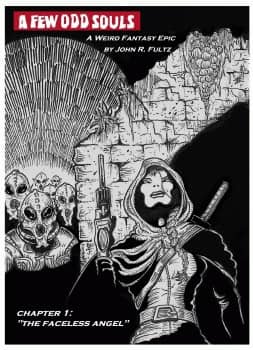 What do you do when you've written a novel that's so weird and unclassifiable that it doesn't seem to "fit" anywhere? Well, you can throw it in the fireplace and watch it burn along with all your hopes and dreams. Or you can self-publish.
Self-publishing doesn't have the stigma it used to have. There are plenty of self-publishers who sell thousands of books–many of them in e-book only format. Apparently there is a set of skills and procedures that can lead to self-publishing e-book success. However, self-publishing traditionally in either paper or digital format involves far more marketing and "business" work than simply turning over your latest manuscript to a publisher. As a writer, I'm interested in telling stories. I don't care much for the other aspects of self-publishing: marketing, management, promotion, etc. I'm in this game to WRITE, not to market, promote, or run a business.
I want to write good books/stories and find readers who might enjoy them. So I thought: Outside of a traditional publisher, and without jumping through the hoops of e-publishing, what is the quickest, easiest, and least painful way to get my new novel to readers across the globe? I pondered this question for many months. Then I heard about a guy named Andy Weir.
---