Ellsworth's Cinema of Swords: Rejecting Bushido, Part 2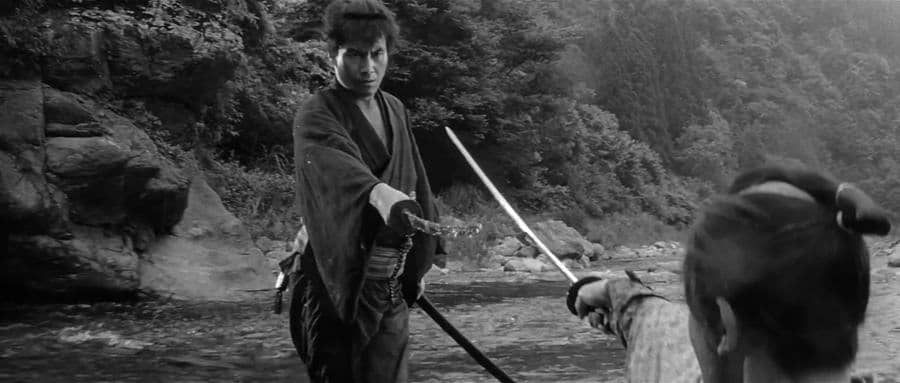 Sword of the Beast (Japan, 1965)
As outlined in Part One, in the Fifties postwar Japan's film industry gradually returned to making chambara movies that glorified the samurai warrior code of bushido, but in the counter-cultural Sixties some filmmakers took an opposite tack, blaming bushido for supporting a culture of rigid oppression and cruelty. Some remarkable films came out of this movement, pictures of high art that depict the samurai's wonderfully skilled swordplay while skewering the society that relied on the sword as a tool of domination. Let's look at three films that exemplify this movement from three brilliant directors: Hideo Gosha, Kihachi Okamoto, and Masaki Kobayashi.
Sword of the Beast (or Samurai Gold Seekers)
Rating: ****
Origin: Japan, 1965
Director: Hideo Gosha
Source: Criterion DVD
Co-writer and director Hideo Gosha's follow-up to Three Outlaw Samurai takes an even less forgiving view of society than its predecessor: individuals may be good, bad, or both, but hierarchical authority cares only for power and does only ill.