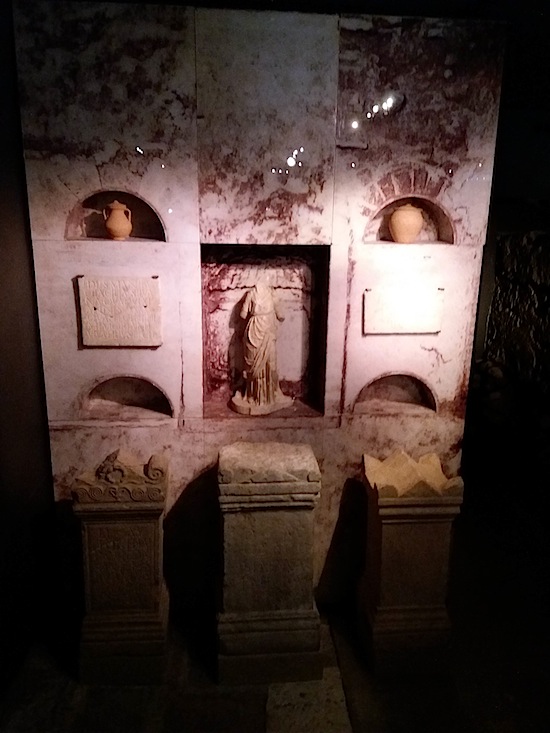 A portion of the cemetery of Valentia, from the Roman Republic
Last week, work took me to Valencia, a city on the east coast of Spain. Like many Spanish cities, it is built on layers of history, and luckily for the visitor, archaeologists digging under one of the city squares found a rich collection of remains from various periods. These have been preserved as El Centro Arqueológico de l'Almoina.
With some 2,500 square meters of remains uncovered between 1985 and 2005, it displays numerous buildings from the Roman, Visigothic, and Moorish periods. Some of them date back to the city's founding in 138 BC during the Roman Republic as a home for retired soldiers. The city, called Valentia, expanded with typical Roman efficiency until it was obliterated, with equal Roman efficiency, by Pompey in 75 BC during the Roman civil war. It remained abandoned for more than 50 years.
---