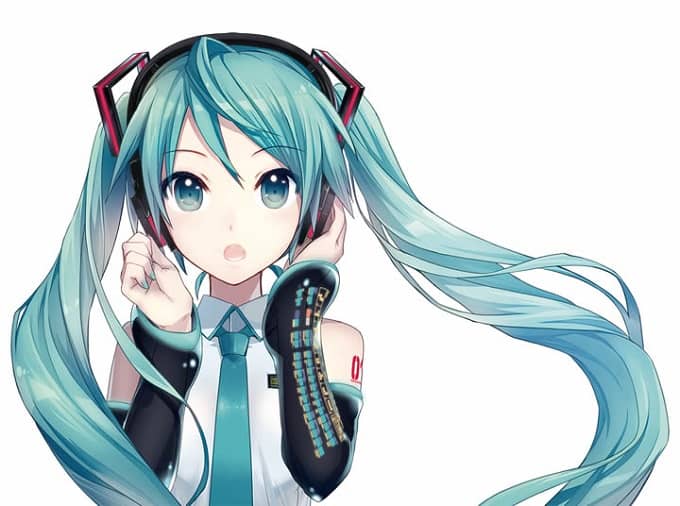 In Part I of this 3-part series, we looked at how the concept of the Virtual Idol first emerged in anime during the 1980s, featuring some of the more popular storylines and prominent idols to make an appearance in this genre, a phenomenon which could be seen as the precursor to an eventual reality where technology would let them enter our lives more directly. This is the reality that unfolds before us now!
As we enter the digital age, the possibilities open up considerably. Idols can go beyond just appearing in a futuristic context — and actually manifest as creations on our own computers!! The giant leap forward comes with the arrival of a line of software products called Vocaloids. Created by Crypton Future Media, and using technology developed by musical equipment giant Yamaha, a Vocaloid is a type of speech synthesis program which converts words and melodies designated by the user into an electronic singing voice.
There are some parameters for tweaking the sound, but for the most part each version of the program is based on one specific voice, and is tied to a related character avatar representing the singer. The first two major entries in the series featured a female singer named Meiko, along with her male counterpart Kaito. They remained somewhat obscure for most people though, at least in the beginning. It was the next entry, the first in the newer 'Vocaloid2' line, who was to become the star that would launch a massive cultural revolution in Japanese music — the virtual idol known as Hatsune Miku!!
---