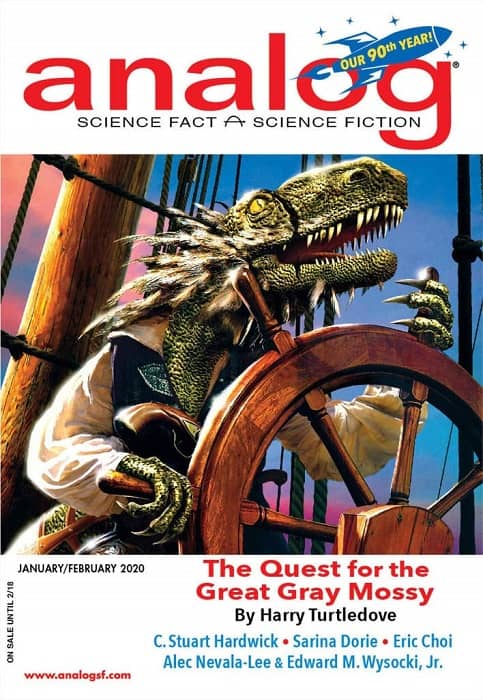 Part One: Analog
Back in the Before Times, I strolled, maskless and blissful, into Barnes and Noble and bought the Analog Science Fiction, January/February 2020 issue. It is a super-sized double issue with a reprint of a classic story from the 90s. I've read it in bits and pieces over the months and one tale stuck out at me — the cover story: "The Quest for the Great Gray Mossy" by Harry Turtledove.
Turtledove mines the classics with an enviable lack of shame in this Moby Dick pastiche. Is it even a pastiche? It is more of an abridged version, but with dinosaurs. Imagine if you had a test due on Moby Dick, but by some outlandish set of coincidences you lacked internet access and couldn't even get your hands on an old copy of the Cliff Notes — hitting this story the night before would ensure you'd manage the test fine.
Honestly, while there wasn't anything wrong with the story, it didn't bring anything new to it, either. I mean, outside of the fact that they are dinosaurs.
---