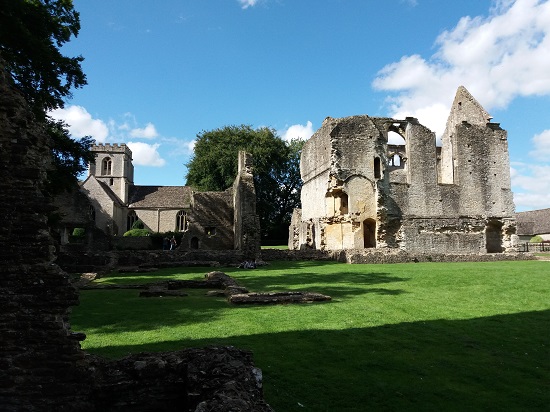 Minster Lovell Hall with St. Kenelm's Church to the left
As usual in the summer, my family and I are in Oxford, where I ensconce myself in the Bodleian Library and research my books. It's been a rainy summer, in stark contrast to last month's frying heat of Lanzarote, and so we haven't been able to get out and about much. Good for my wordcount, bad for my travel addiction.
So when the clouds finally broke last weekend we rushed out onto an easy six-mile country ramble along the River Windrush to visit Minster Lovell Hall, a 15th century manor house set in the lovely English countryside.
---