Why I Read Old Science Fiction Stories? (Spoiler: For Entertainment)
Why I Read Old Science Fiction Stories? (Spoiler: For Entertainment)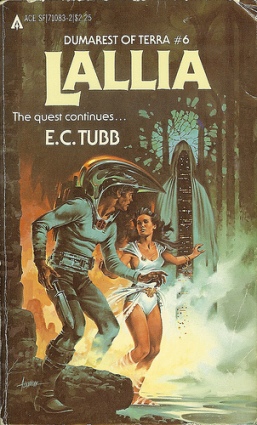 What is wrong with us?
A gazillion SF&F books get published every month, and here we are reading books written by people who mostly died before we were born. And this is Science Fiction we're talking about! Surely that's the genre that riffs off the present to paint a plausible future, or at least an illuminating one? Why are we still reading the old stuff?
Is it because we're wedded to some idea of "canon"? Probably not.
Sure, it's interesting to visit the roots of a genre, but most of us want to be also entertained in our scarce leisure time. It's why people who like theatre come back to Shakespeare for pleasure, but mostly approach Jonson and Marlow out of intellectual interest, and why I still dip into Malory's pulpy Le Morte De Arthur, but not the ploddy Vulgate Cycle by some Medieval French guy(s?) I forget.
Similarly, aspiring authors are well-advised to see how their predecessors managed the… choreography of certain kinds of story: there's no point in reinventing the wheel when past generations have left so many tried and tested examples just lying around. However, that presupposes that those wheels were proven in action, that they carried along stories that were entertaining.
And, yes, given how wide the field is, we're more likely to find common ground talking about CL Moore than China Mieville: the best place to catch your mates is outside the pub, not in its murky depths. Even so, we want to be able to rant about books we loved and why… books that we found entertaining.
And there's that word again: entertaining.
What does the old stuff have that the new doesn't? After all, modern SF comes in meaty tomes of 100K words, generally has plausible extrapolation, and often takes us out of our comfort zone. How can 30K of often lightly characterized and emotionally distant narrative with not much contemporary significance compete with that?
Except, that's the point,  I think.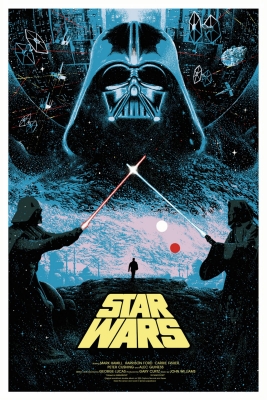 For a start, SF was never about extrapolation, otherwise Star Wars wouldn't be a thing.
Yes, we demand a self-consistent storyverse. However, what we're really after is stories about people relatable at a basic level — who drink coffee, have showers, wear boxer shorts; yes, that basic — having the kind of adventures normally available only to people in tricorn hats or horned helmets, and in a universe with relatable elements like gunfights and corporations and trade. The Honor Harrington series, for example, is unashamedly the Napoleonic Wars in Spaaaace. Firefly could be rewritten as a ("problematic") tale of a tramp steamer adventuring around 1930s South East Asia. If we can enjoy watching Guardians of the Galaxy, then we can enjoy reading The Star Kings.
Second, many of us like… nay… need our comfort zone.
Somewhere back in the 80s, it became a thing that the protagonist was the one who suffers the most, because the reader cares about suffering… and that is probably true.
However, I don't know about you, but I'm in that phase of middle age where I'm starting to feel like a Waterloo survivor: there's been too much pain and death amongst the people I love. Similarly, there are —  in case you hadn't noticed — one or two pressing global-scale issues, and more local ones coming home to roost where we live.
Pardon me then if, in my leisure reading, I seek escapism, not secondhand pain or penance. The books of yesteryear with their footloose two-fisted protagonists and avoidance of really dark places are reliable sources of that escapism, so how could they not be my goto?
Finally, we come to the elephant in the room: length.  It's not that we need books we can finish quickly. After all, I bet most of us are more than happy to spend a month or so reading something like Guns, Germs and Steel.
It's something else.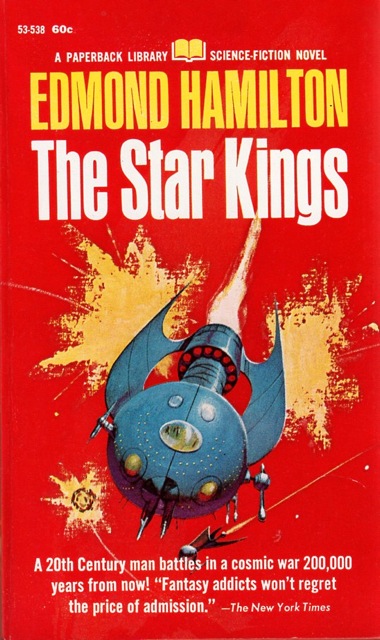 When I was a teenager, I read three Michael Moorcock books in a night, then slept in until lunchtime. When I was a 20-something in my first job, I had entire weekend afternoons to lie in the sun and tackle the doorstops of speculative fiction. Now I'm a middle aged dad, I'm lucky to get an hour a day reading. This has an interesting effect.
Remember the thing (above) about heroes suffering? Add to that the structure laid out by the popular Save the Cat books. Roughly 20% of the book is setup, 30% is "Fun and Games." Then, at 50% "Bad Guys Close In" and everything goes wrong. You have another 25% of things getting worse, before the final 15% of climax. It's as much a description as a formula. I've found books written in the 1900s that fit the pattern; heck, even the structure of Beowulf approximates to it.
All that's well and good when the book is old and short, say 30-40K words.
However, if you can only read intermittently — if books are things you escape into during your hellish commute, or in those moments when the baby is asleep and you don't have chores, or when you aren't looking after a sick relative or worrying about your precarious financial situation– and it's one of those modern 100-120K behemoths, it means that you may spend two whole weeks wallowing through the setup, often experiencing the character trapped in a situation with little or no agency — you know, much like being middle-aged — then you get three weeks of the character being proactive, but with a sense of impending doom — also like being middle-aged– then things do go wrong, and that's another three weeks of secondhand suffering now about characters you're really invested in because you've spent so long with them, before you hit a climax that is actually hard to follow because the plot points underpining it were planted months ago on your personal timeline…
Length amplifies the other issues. It's one thing to grit your teeth for a few hours to get through the depressing part to enjoy the cathartic payoff, another to do it for weeks on end. It's great to approach uncomfortable issues through fiction, but not so pleasant to live with them for elapsed months.
So basically, if modern SF was shorter, we'd read more of it, and more daringly.
Sorry.
---
M Harold Page is the Scottish author of  The Wreck of the Marissa (Book 1 of the Eternal Dome of the Unknowable Series), an old-school space adventure  yarn about a retired mercenary-turned-archaeologist dealing with "local difficulties" as he pursues his quest across the galaxy. His other titles include Swords vs Tanks (Charles Stross: "Holy ****!") and  Storyteller Tools: Outline from vision to finished novel without losing the magic. (Ken MacLeod: "…very useful in getting from ideas etc to plot and story." Hannu Rajaniemi: "…find myself to coming back to [this] book in the early stages.")