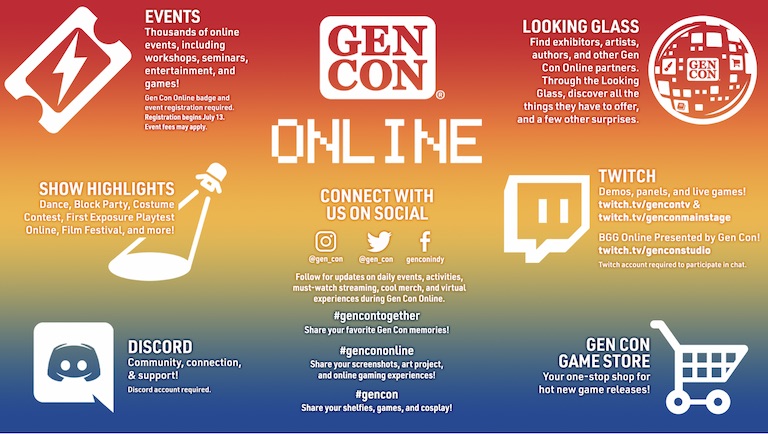 Gen Con is a major — the major — tabletop gaming convention of the year. 60,000 gaming enthusiasts arrive in Indianapolis (where the con has been held since 2003) to participate in thousands of board games, card games, miniature games, role-playing games (including live action), seminars, reveals, auctions, and cosplay. And more. Spread across the Indianapolis Convention Center, multiple hotels, and Lucas Oil Stadium, the scale of Gen Con is unmatched.
However, with COVID-19 disrupting major sports, shuttering millions at home (who are fortunate enough to work from home), and sparking debates about masks, conventions big and small canceled in-person events months ago. San Diego Comic Con. GaryCon. Origins. Who's Yer Con. TravellerCon. Gen Con. Many have attempted some sort of online alternative, a path Gen Con 2020 followed.
Gen Con undertook the challenging task of offering an extensive virtual convention, featuring many tabletop gaming sessions and the sprawling, chaotic, glorious Dealer Hall of gaming companies, artists, dice creators, and many others hawking and showing off their goods. In past Gen Cons I have run games, participated in seminars, and spent hours roaming the Dealer Hall. From Thursday evening to Sunday afternoon, my weekend would be little else but gaming, shopping, and some sleep along with visiting a food truck to scarf down a meal between. This year would be different.
---