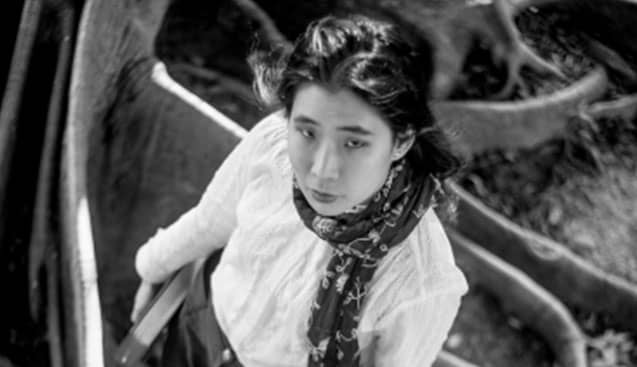 Jeannette Ng
I don't think I have anything much to add to the commentariat's discussion of Jeannette Ng's Campbell Award acceptance speech. But why should that stop me?
The simplest thing to note is this — however you parse the word Fascist (and I would parse it differently than many), John W. Campbell was a racist, and a loon. (However you parse THAT word.) His ideas about how we should best be governed were, if not Fascist by a strict definition, not exactly democratic, to say the least. He cheered on the Kent State massacre, for goodness' sake. He was sexist too, though in that case I think maybe he was just "a man of his time" — his racism, however, was definitely more virulent than the norm. And loonier! (See his editorial suggesting that black people preferred to be slaves.)
And on those grounds I have no complaint with Ng's speech. Yes, she misidentified the magazine Campbell worked for (and has apologized for that) — but, heck, she was excited and nervous — these things happen.
The real point is — and I think Alec Nevala-Lee deserves tremendous credit for clarifying this — that "we", as the SF field, especially those of us who've been around a lot longer, kind of ignored how whacko — and downright harmful — Campbell's views could be. It's not that they weren't known — he trumpeted them in the pages of Astounding! — but people tended to sort of excuse them — "Oh, John was just trying to stir conversation," that sort of thing. It's pretty clear that he really did believe many or most of the things he wrote. And we should have, collectively and individually, been more forceful in standing against those ideas.
---