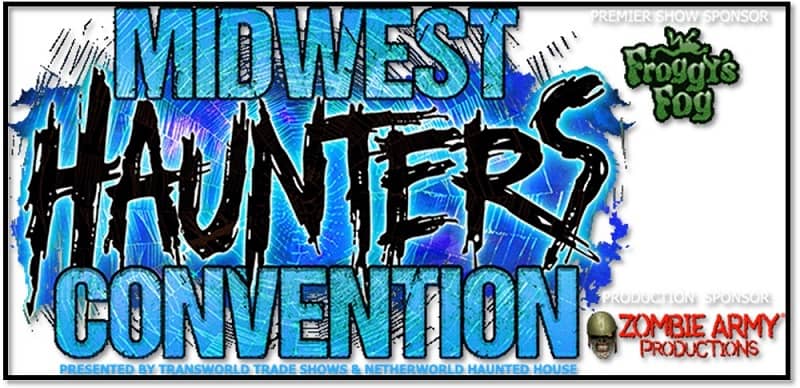 For the past 30 years, TransWorld Tradeshows LLC has hosted the Haunted Attractions Association show (HAA) where professional haunt content providers come together to show off their new offerings. Though 2019 actuals aren't yet available, an estimated 9,000 guests from around the world piled into the St. Louis America's Center, which has hosted the HAA for the past 10 years.  The tradeshow floor space itself has tripled since the show moved to St. Louis from Chicago in 2009, which is understandable when you think about Halloween now being a $9 billion industry, with most of that money being made in the month of October.
And though the HAA is the largest event of its kind, it requires professional credentials to attend; credentials Black Gate's 'big cheese' John O. is more than happy to give us, ensuring that for two days every February, BG photog Chris Z. and I will be out of the office, enabling the 'upstairs staff' to smoke cigars indoors and hold their annual strip D&D game.
Don't ask.
However, this has left Chicago bereft of a significant haunt-industry trade show. TransWorld's other big event, the Midwest Haunters Convention (MHC) which unlike the HAA is open to the public, is a show we've talked about covering for years, but it was held in Columbus, OH. That meant signing up to a 12-hour round trip car journey, which in and of itself isn't horrible, until we considered the sort of overnight accommodations our Black Gate expense account would allow us… in Columbus, OH. While we were considering the viability of sleeping in the car, Transworld made the incredibly convenient decision to move the MHC to a Chicago suburb.
---