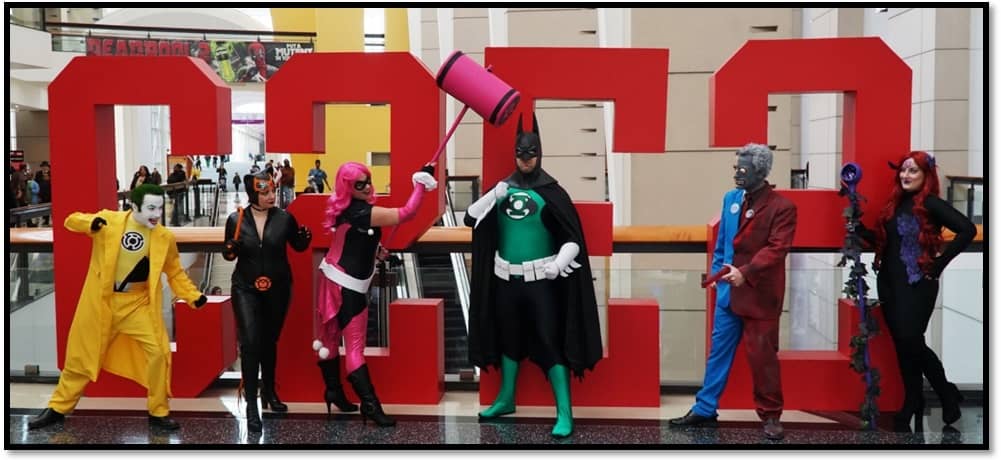 For the last eight Aprils, Chicago has played host to one of the most heavily-attended comic conventions in the US, not to mention the largest and most prestigious cosplay competition in the world. The final numbers for the 2018 Chicago Comic and Entertainment Expo (C2E2 for you cool kids) have not yet been reported, but estimates have the attendance approaching the 100,000 mark, meaning that is indeed quite a lot of spandex all in one place.
And boy, do we love cosplayers.
I mean, press credentials aside, I would probably have payed the organizers, ReedPOP, for the privilege of hanging around McCormick center and people watching all day. Instead, Black Gate photog Chris Z and I got to do it for free (aside from the fireball shots John O still won't let us expense).
This year's show boasted 1370 exhibitors ranging from costumes to books, memorabilia to comics and wall-to-wall artists of all kinds. It was truly difficult to figure out where to look first, or how long to look before someone pointed at one of the signs posted throughout the facility declaring "Cosplay Is Not Consent."
Where, oh where to begin.
---