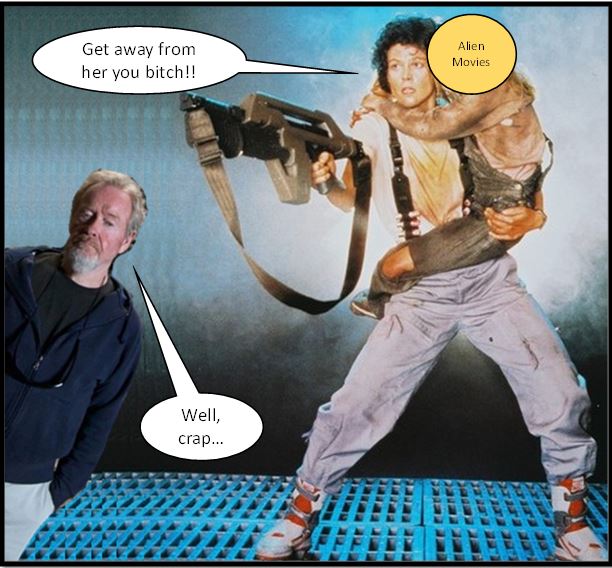 Socially distant Zoom call. Earlier this week:
Black Gate Photog Chris Z: Do you think they'll ever fix the Alien franchise?

Goth Chick: By 'fix' do you mean ignore the hot mess of Aliens 3 and 4, along with the travesty that was those Prometheus movies?

BGPCZ: Though I'm clearly not as emotionally scarred as you, basically yes.

GC: I am still holding out hope for the Neill Blomkamp / James Cameron reboot that picks up Ripley and Hicks' characters after Aliens 2. You know, the one Ridley Scott utterly destroyed with his announcement he was coming up with something better?

BGPCZ: The 'something better' that gave us Prometheus.

GC: (gagging noise) Yes. Cameron was hinting it was a go early last year, so there's still hope.
And that, dear BG readers is what caused me to go hunting to see if there were any new developments on that front, which is when I discovered this – embarrassed as I am to be so late to this party.
---