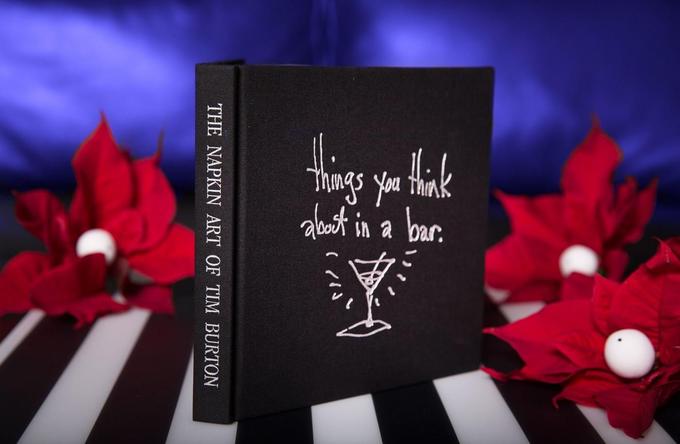 When I got hold of this news, I was about to type "pinch me!" But then I realized that phraseology would not end well here.
Suffice to say, this is at the "epic" end of the coolness scale.
On Tuesday, Steeles Publishing announced their new title, The Napkin Art of Tim Burton; Things You Think About in a Bar. Which is literally what the title claims. The book is a collection of doodles Tim Burton has done on napkins… in bars.
---