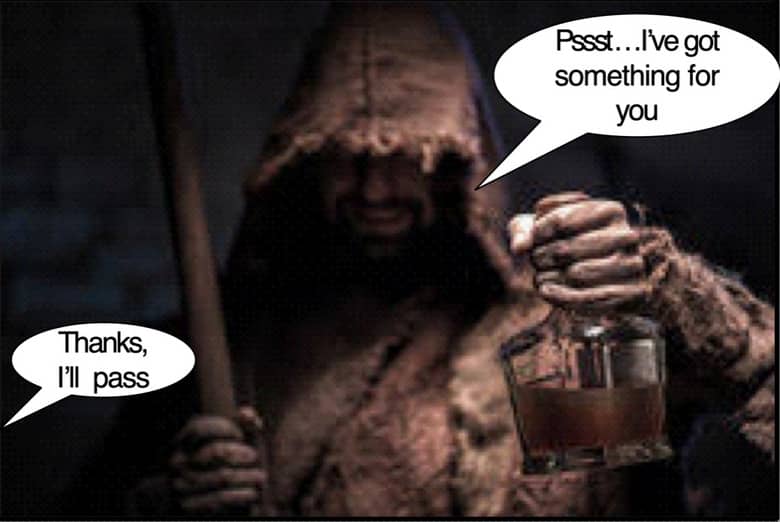 Tamworth Distilling Company in New Hampshire has a limited addition rye on offer just in time for Halloween, which has very season-appropriate story behind it.
Tamworth, like other distilleries, uses maple syrup as an ingredient in some of its whiskies. Tamworth master distiller Jamie Oakes was onsite at a local farm observing the tapping of maples trees early one spring, when a local man on the crew stopped the other men from tapping one of the oldest trees on the farm. All he would say was, "We don't tap that one."
Turns out that particular tree sat smack in the middle of a small plot of ten, very worn-down headstones. Out of curiosity, and due to its extremely old appearance, Oakes undertook research to try to find out who was buried in the small plot but came up pretty much empty-handed. None of the tattered headstones showed names or dates, but property records indicated the graves belonged to early settlers from around the mid-1700s.
Like the plot of any respectable horror movie, there's always that one guy who just can't leave well enough alone, and Jamie Oakes is that guy. It took him a few years to convince his colleagues at Tamworth that what they really needed to do was tap that tree. And in September 2019, Tamworth Distilling released its first small batch of Graverobber Unholy Rye, a whiskey flavored with maple syrup made from the tree growing amidst those graves.
---