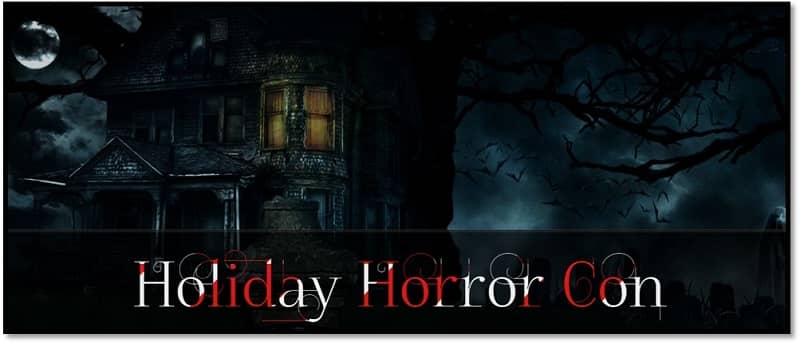 Last week I told you about how BG reader R.K. Robinson gave me a bit of grief for writing about Halloween in March. The fact this column is entitled Goth Chick News aside, I couldn't help but drag him into the coverage of what is normally the last show of "the season." Days of the Dead used to be where our road-tripping to various horror-related events ended for the year, and we settled into a long winter of Netflicking and reading before picking it all up again at the Halloween Attractions Association show in March; which is where RK came in.
However, this year BG photog Chris Z and I got an offer we could not refuse; not the least of which because it provided a perfect opportunity to offer RK a further extension of the Halloween season. That and because covering a show of this type the weekend after Thanksgiving when the Christmas décor is dripping from everywhere was just too appealing.
Enter the Holiday Horror Con.
---