Goth Chick News: A Quiet Place II Brings New Alien Scares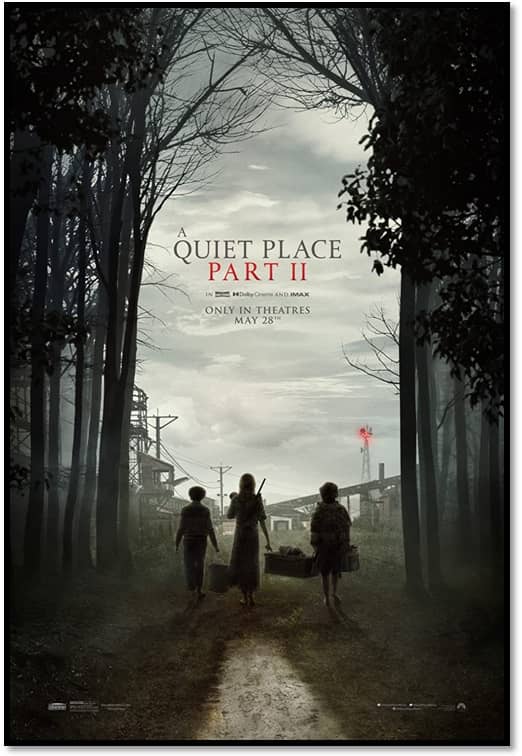 Admittedly I approached A Quiet Place II with skepticism. I thought the first installment of the film, A Quiet Place released in 2018, was a genius take on the alien invasion story which has been explored dozens, if not hundreds, of times in Hollywood. Without dropping any spoilers, the story follows a family and their struggle to survive a post-apocalyptic alien invasion. We enter the story after nearly a year of horrific death and destruction has already occurred, perpetuated by alien creatures who are sightless, but hone in and destroy anything or anyone making the slightest sound, thanks to their ultrasensitive hearing. The result is a film that was almost totally silent (the script contained a total of 25 lines of dialog for a 3-hour, 36-minute run time), driving the visuals into even sharper focus. And the intense quiet made the jump scares more intense. In short, A Quiet Place worked because it was so unique.
Now, three years later, A Quiet Place II hit theaters, once again helmed by the husband-and-wife team of John Krasinski and Emily Blunt. Both star in the follow up, and Krasinski is back to assume writing and directing duties as well. This alone seemed to point to another entertaining outing, but could the elements that made A Quiet Place a standout take on a horror movie trope work twice?
I am pleased to report the answer is "yes."