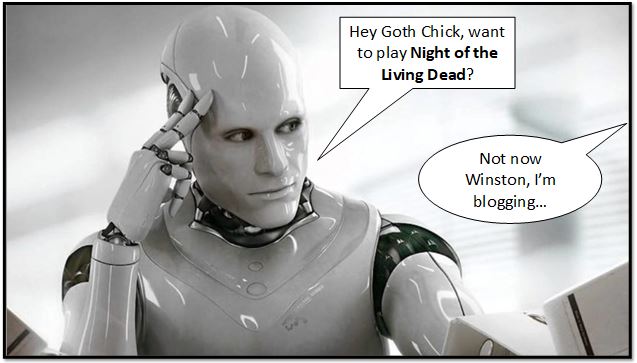 Having self-determined I have been extremely good this year, and figuring Santa (or maybe Krampus in my case) may be a tad light in his technical knowledge, I took the liberty to gift myself with an early holiday pres. The custom-built computer which I christened "Winston" (aka the "Computer of Destiny") is comprised of a liquid-cooled 16 thread CPU with an AMD Ryzen1800 x 8 core, an AMD Vega 64 8GB video card with Corsair 32GB Vengeance memory, 2 x 16GB, and that's just getting started.
Yes, can't help it… I'm bragging.
Even the lovely gents at my day job who gleefully stuffed the biggest and fastest everything into the smoked-glass, neon lit housing wanted to know what the heck I was going to do with the beast they were building. To which I had three words…
Virtual reality gaming.
I want the ultimate in high-tech, I want total emersion, I want the freakin' Enterprise-holodeck-with-Data-riding-shotgun of gaming experiences. Why? Because this is nothing less than the next generation of geek-nirvana.
---