Goth Chick News: Taking a Trip Back to Jerusalem's Lot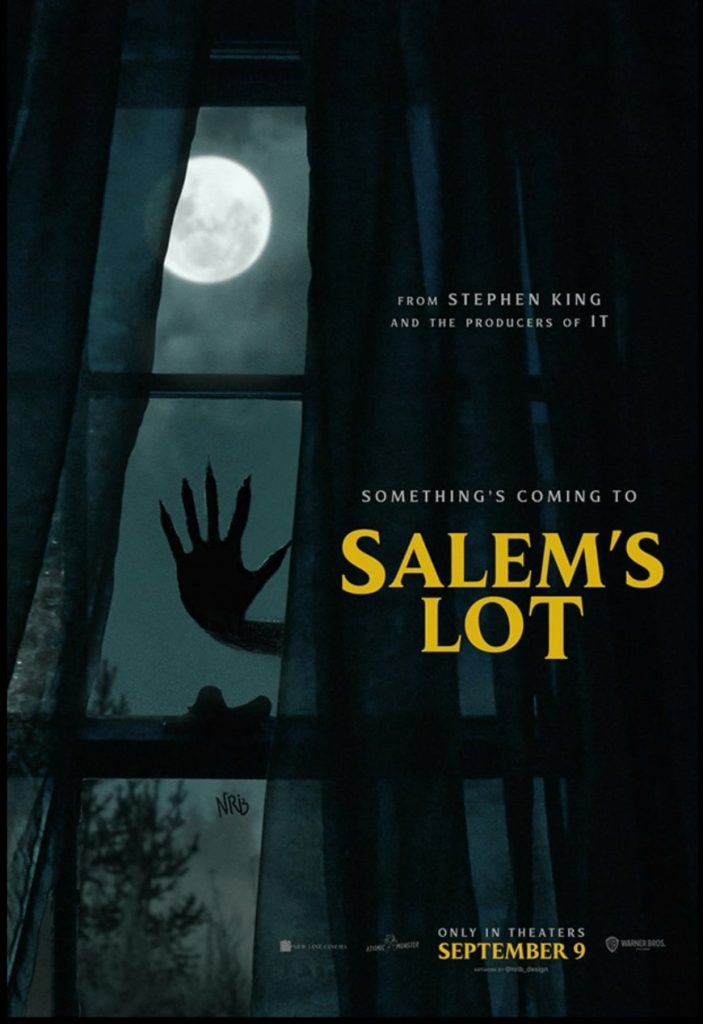 Though Lapvona, a historical fiction tale by Ottessa Moshfegh, tops thirteen separate summer reading lists, it was not one of the books I took with me on a recent two-weeker through South America. Tropical blue waters and umbrella drinks in no way dissuaded me from delving into my favorite genre, and though I'll be getting to Lapvona eventually, I opted for some classics on this trip: namely Mary Shelley, Bram Stoker and dare I say it, Stephen King.
If you haven't heard, part of King's current monopoly on movies, limited series and episodic juggernauts, is a remake of 'Salem's Lot. The original screen adaptation of King's 1975 vampire story was a made-for-TV, two-episode mini-series released in 1979, directed by Tobe Hooper and starring David Soul and James Mason. Reviews were largely positive, with critics praising the film's atmosphere, cinematography, Hooper's direction, and scares. As of today, 'Salem's Lot the mini-series still holds an approval rating of 89% on review aggregator Rotten Tomatoes. I tell you this, because in my humble opinion, like many of King's books, the translation to screen missed the mark back in 1979.
Now, forty plus years later, we're getting a theater remake, and given what was done to the remakes of Pet Semetary and IT, my personal expectations are pretty low. Which brings me to why I chose to reread 'Salem's Lot after revisiting Dracula for the hundredth time.