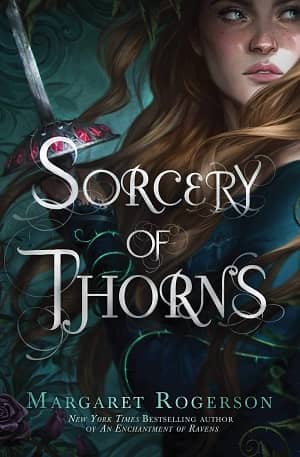 Elisabeth has sworn to do her duty onto death, and death has just shown up.
Panicked horses draw a carriage up to the Great Library. A Class Eight grimoire, bound in an iron coffer secured with more than a dozen locks, rattles inside the vehicle. A pair of wardens jump down from the driver's seat.
The grimoire – the Book of Eyes – is centuries old and has driven dozens of people mad. As an apprentice librarian, Elisabeth shouldn't be anywhere near it. But the library's Director specifically summoned her here to help.
The Director must be testing Elisabeth. If she fails, the Book of Eyes will claim her life. But if she manages to survive this encounter, then she'll show she really is a warden in the making. That is Elisabeth's dearest wish: to prove herself worthy to the Director by becoming a warden herself. After all, she owes the Director everything. If it hadn't been for her, Elisabeth would have been raised in an orphanage.
As Elizabeth and the Director carry the foul-smelling book down into the vault where the most dangerous tomes are isolated, it lurches in its bindings and tries to break free. When they reach its appointed cell, the table in the middle is gouged with enormous gashes. It looks like a demon clawed it. Grimoires that are damaged turn into Maleficts, huge monsters of ink and leather that kill the villagers and ravage the countryside. The wardens risk their own lives in hunting down and destroying them.
A Malefict must have been born on that very expanse of wood.
While the Director examines the Book of Eyes for damage, keeping the greasy black volume contained in a circle of salt and wearing iron-lined gloves, the grimoire opens its warty eyes and fastens them on Elisabeth. Sensing her inexperience and vulnerability, it calls to her, a whisper that threads through her mind…
She tries to ignore the voice, but it's no use. Her gaze drifts down to the book… She feels like she's sinking… The Director's voice comes from very far away, as though she's speaking underwater…
---