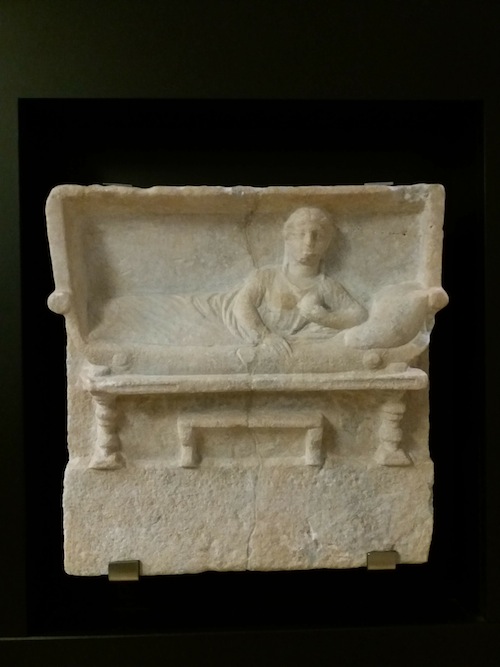 Funerary stela, Roman, middle of the first century AD
In past weeks we've looked at the historic city of Córdoba, Spain–its famous mosque/cathedral, its castle, and other sites. To wrap up this miniseries, let's look at the city's excellent archaeological museum. Like many local museums in Spain, it covers a broad range of history from the Paleolithic to the Renaissance. It is especially strong in Roman artifacts, and is in fact built on some Roman ruins that can be seen in the basement.
I love these local museums because you get to see just how long people have been living at some of these places. The museum in Córdoba is especially well presented and has some interesting pieces from the city and the surrounding countryside. I'll let the images speak for themselves.
---