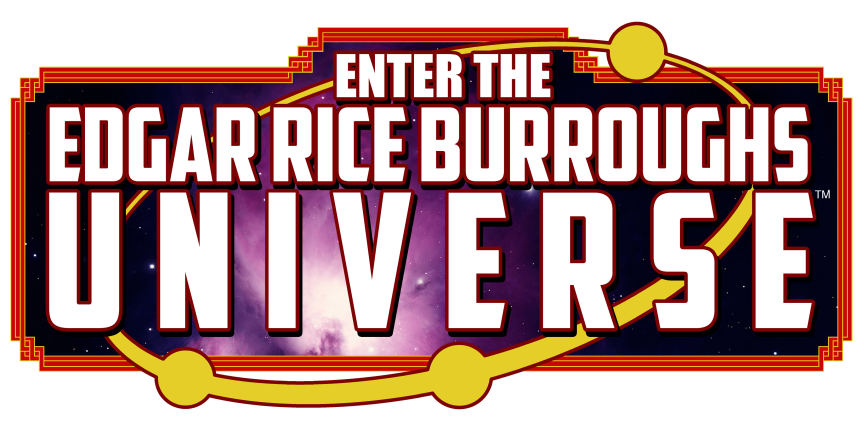 Science fiction author Edgar Rice Burroughs, creator of Tarzan and John Carter of Mars, wrote four novels and a novella about former stuntman Carson Napier and his wayward adventures on the planet Venus (or Amtor, as it is known to its inhabitants). Now get ready to transport yourself into the Edgar Rice Burroughs Universe with the first new Carson of Venus novel to be published in more than fifty years: Carson of Venus: The Edge of All Worlds by Matt Betts.
The Edge of All Worlds releases Spring 2020 from Edgar Rice Burroughs, Inc., and launches the canonical ERB Universe series of interconnected novels.
Stranded on the planet Amtor for nearly two decades, Earthman Carson Napier returns from his latest adventure to discover a mysterious enemy has struck his adopted nation of Korva and reduced one of its cities to ash and cinders. The trail of the mysterious threat leads Carson and his love Duare through dark cyclopean corridors deep beneath Amtor to a distant land, where they must confront both a powerful new alien species and the shadows of Carson's past.
I'm pleased to present the exclusive cover reveal for Carson of Venus: The Edge of All Worlds, featuring the artwork of the amazing Chris Peuler.
---