Visions of the Future: Sixty Years of Perry Rhodan Art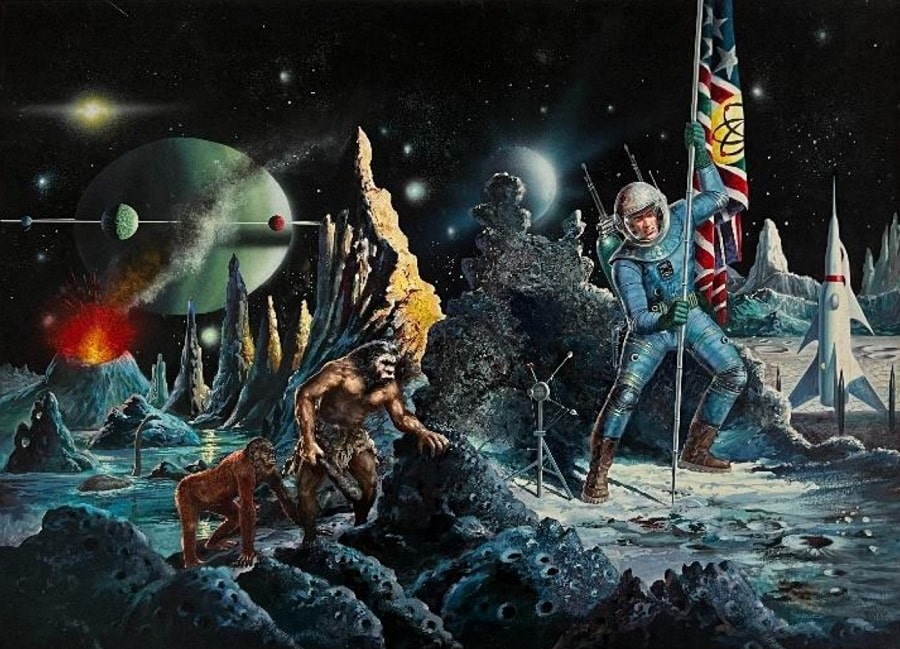 My favorite science fiction series has always been Perry Rhodan, with the first German episode published in September 1961 (authors Karl Herbert Scheer and Clark Darlton) by Moewig Publishing. Although the U.S. editions ceased in 1979 after #137, in its native Germany the series continues to this day in various forms, with over 3,200 episodes in the main series and counting. According to author Andreas Eschbach, reading Perry Rhodan would roughly compare to reading 560 Harry Potter books.
The covers and internal illustrations for the first 1,800 German episodes were created by Johnny Bruck. Today a number of illustrators work for Perry Rhodan, with Alfred Kelsner being the only one still painting original art (vs. digital graphics). Perry Rhodan is considered the most successful science fiction series in Germany – a true classic!