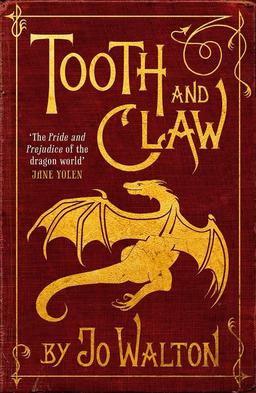 Last time I wrote about cozy mysteries and whether we might have the equivalent subgenre in Fantasy or SF, and I got a couple of suggestions among the comments that intrigued me more than a little. Now obviously, our version of such a thing wouldn't have the same conventions and elements as the cozy mystery – there likely wouldn't be a murder, for one thing – and fellow BG blogger Sarah Avery reminded me of a cozy convention I'd forgotten, that the protagonist is never in any real danger. That doesn't hold true for any subgenre of either Fantasy or SF, where every character is playing for keeps. As readers, we might feel sure that the main character(s) won't die, but we often find that living has cost them a great deal.
So, are there Fantasy and SF equivalents to the cozy mystery?
One suggestion we batted around a little was the idea of the "intimate" Fantasy novel. This would be one in which the personal stakes might be very high, but in which the global stakes are minor, or don't exist at all. This is less unusual for our genres then it used to be.
Just by chance the novel that reached the top of my to-be-read pile most recently was Jo Walton's Tooth and Claw. I don't know why it's taken me so long to get to this one, but I'm now recommending it to anyone who holds still long enough – including you. Right from the start, as you can see from the cover art I've included, the novel has been compared to Jane Austen's Pride and Prejudice, and in that manner, it's certainly "intimate" in the sense that we're talking about.
---