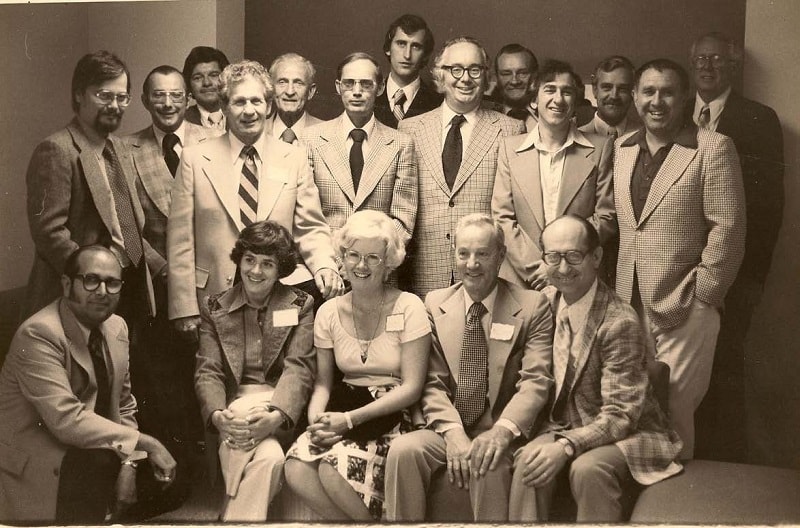 At a publishing convention in New Orleans in the 80: Ralph Arnote, book sales guru; Jim Baen,
Editor-in-chief for Tom Doherty at Ace; C.M. "Dink" Starns, my mentor; Tom Doherty, founder
and publisher of Tor; Ed Gabrielli, Macmillan VP; Jane Rice, career sales rep at Ace; and others
I was thinking of the importance of patience. Beth Meacham brought it to mind with a post.
An example: In the 80s, there was a time when my income was neither stable nor plentiful. At the time, Pocket Books was distributing Zebra Books. The local wholesaler was feuding with Pocket. As a consequence, Zebra was not being distributed either.
The Zebra Publisher, Walter Zacharius, was a power in publishing and a friend. But a dear friend of mine, one of Walter's comrades, was Harry Hills. A mentor.
Harry and I went back to the 70s at Ballantine together. Harry started out doing marketing stunts at Bantam. One involved 6 people, including Harry, holding a very large python on a California beach. I'm not sure if Ian Ballantine was still at Bantam then.
Harry's memos always started, "Attention All Hands!"
---