Fantasia 2021, Part XXXXII: Circo Animato 2021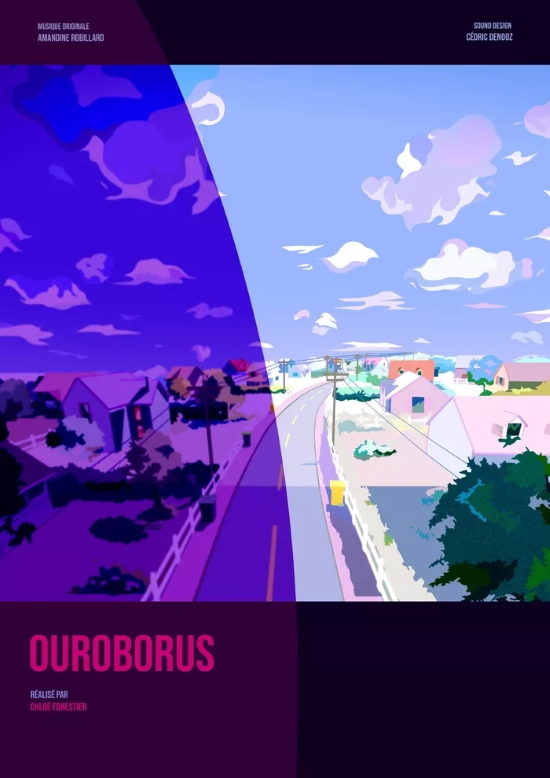 Each year Fantasia dedicates one of its short film showcases to animation. The 2021 edition was playing on-demand throughout the festival, and when a hole in my schedule opened up, I was happy to plug it with this year's Circo Animato, a selection of 13 films from 7 countries.
"Ouroboros," from France, led off. Written and directed by Chloé Forestier, it's a lushly-coloured three-minute piece. Like many of these shorts, it's 2D animation with no dialogue. On a pleasant afternoon, a depressing purple goop or shade begins to swallow up a town. But, as we see, sometimes when faced with a despairing situation simple action can be a start. It's a nice parable about breaking out of old habits; you can watch it here.