The Public Life of Sherlock Holmes – Shelfies (#2)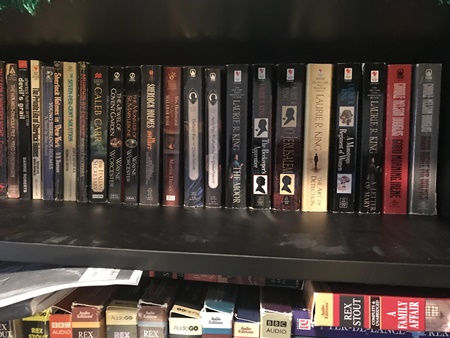 If you saw this post, you know that I found a kinda cool group over on Reddit. And it wasn't LotR_on_Prime – yeesh. R/bookshelf is a subreddit where people post their shelfies. With over 2,000 books on 90-ish shelves/cubes, that appealed to me!
I started with my Jack Higgins shelf, and then my Clive Cussler one. I've done a couple fantasy shelves, but mostly I've been sharing pics of my over-500 Sherlock Holmes and Arthur Conan Doyle books. And I've been adding a comment, talking about some of those pictured. Its' been neat.
Here's a second set of Holmes shelfies.