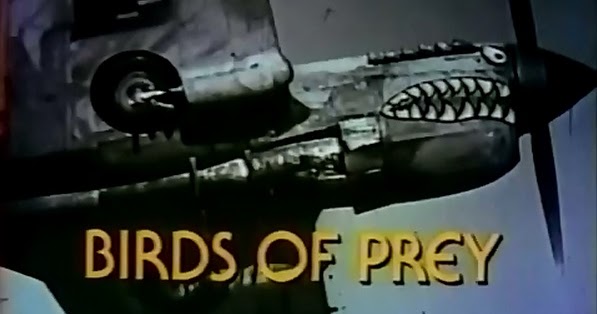 Little did I know, when I was a pre-tween, that I was growing up in the Golden Age of TV movies. I was there for original showings of Trilogy of Terror, Don't Be Afraid of the Dark, The Night Stalker and even Duel. Lucky me.
One that really made an impression on me at eight was 1973's Birds of Prey. Like Duel it looked like it had a much bigger budget than it actually had. Story involves David Janssen playing a WW2 vet from the AVG in China who is now flying a civilian version of the Hughes OH-6 Cayuse "Loach" for a Salt Lake City radio station doing traffic. After a minimal amount of establishing his character and that of his fellow veteran police officer friend, he witnesses an armored car robbery and a hostage being taken.
The excitement is non-stop from then out, an elaborate chase, as he follows the murderous crooks and cleverly improvises ways to refuel and arm himself. There are hunter/hunted reversals, rescues, and even some dignified bonding with the hostage. Eight year old me was driven wild by the impressive flying and stunt work, including trips under highway overpasses and through factories and hangars by his handy little Loach. I think the pilots had fun making this movie, it seemed pretty clear they were doing crap they weren't normally allowed to do for obvious safety reasons.
Even though I'd only seen it once, it stuck with me.
Imagine my surprise when I saw it flipping through Amazon Prime. I thought everyone had forgotten about this one, even though every time I came across David Janssen I remembered it.
---