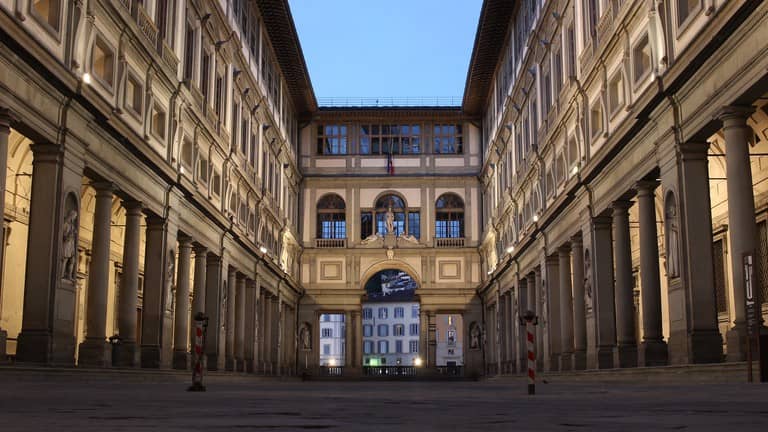 The Uffizi Gallery
The summer of 2019 is in the books, and for me, the dog days just past were the most memorable of my life. As an elementary school teacher, I have June and July off and as I've shared here before, for my summer breaks I have a plan that I never deviate from – I hew my way through a big pile of science fiction and fantasy paperbacks, just like I did during those long-ago vacations when I was a kid.
Why? I won't deny that stoking the fires of nostalgia plays a big part in it. But beyond that, why do any of us read all this science fiction and fantasy in the first place, instead of, say, westerns or police procedurals or genteel comedies of manners? Your reasons may be different, but speaking for myself, in voyaging to another planet or to a realm of wizardry, I'm looking for some sort of transcendence, some intimation or even confirmation that this routine, workaday world is not all that there is. Ah, but how rarely does any work of fiction truly satisfy that deep desire.
This year was different, though. Instead of galloping through as many pages of pulp as my bleary old eyes could manage, I spent three weeks in Italy, seeing Rome, Florence, and Naples, wearing out my feet and my savings account as well as my eyes. Sorry, Edgar Rice Burroughs; I love you but I finally got a better offer. (I did manage to get some Jack Vance and Brian Aldiss read even in Europe, though.)
Not surprisingly, my trip was full of memorable sights and amazing moments, but there is one that stands head and shoulders above them all, because it supplied in spades that very glimpse into a world of deeper meaning that I'm always looking for in my reading.
---