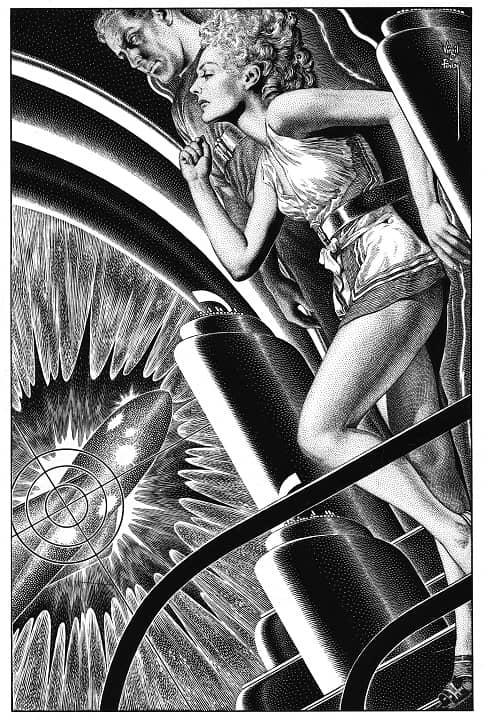 "The Conditioned Captain" illustration by Virgil Finlay
(from Startling Stories, May 1953)
In last week's Finlay post, I told the tale of how, back in the last week of March 2005, I'd acquired 15 Virgil Finlay originals from A Midsummer Night's Dream. It was an incredible purchase, but within six weeks it led to my acquisition of five more Finlay originals. Needless to say, that six week period was the greatest Finlay run of my collecting career.
I'd bought the Midsummer Night's illos from California bookseller Peter Howard of Serendipity Books. At the time I bought them, he told me that his consignor on these had a few other Finlay originals which he thought he'd be handling for him. A week later, on April Fools' Day, I received an email from Howard offering three more Finlay originals.