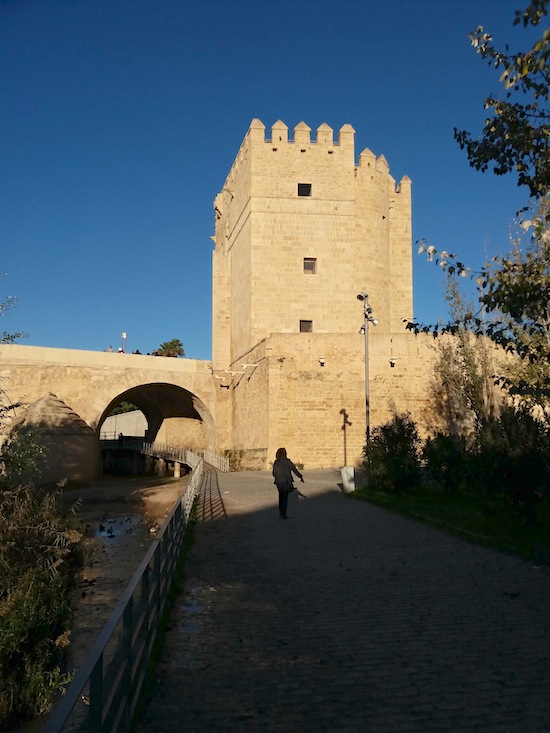 The Calahorra tower, on the far side of the Guadalquivir River
from Córdoba, protects access to the Roman bridge. It was
originally built in the Islamic period and rebuilt in 1369
Last week I wrote about the magnificent mosque/cathedral of Córdoba. While that's the city's main draw, there's plenty else to see in this historic place. In fact, the entire city center, where most of the old buildings are, is one big UNESCO World Heritage Site.
The area, next to the Guadalquivir River, has always been inhabited. Evidence of Neanderthals has been found, as well as all the major phases of prehistory. A small prehistoric settlement became a city under the Carthaginians, who called it Kartuba. When the Romans conquered it in 206 BC, the name morphed into Corduba. Under the Romans, the city thrived, becoming the cultural and administrative center of Hispania Baetica. Seneca the Elder, Seneca the Younger, and Lucan all came from Córdoba. It was briefly under Byzantine rule from 552-572 AD before falling to the Visigoths.
---