Goth Chick News: Fan-Girling Over the FAN EXPO
Goth Chick News: Fan-Girling Over the FAN EXPO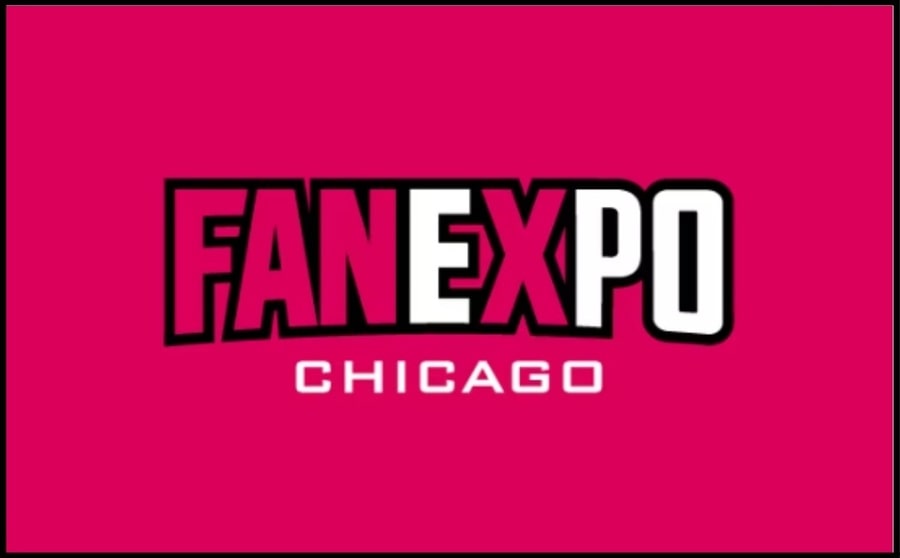 Way back in 2010, Black Gate photog Chris Z suggested we check out the Wizard World Chicago Comic Con. This was by no means a new event in our fair city. In fact, the Chicago Comic Con was first held at the Playboy Towers Hotel (yes, that Playboy) in 1972. Wizard World, original publishers of the famous Wizard Magazine, purchased the event in 1996, giving it nationwide publicity and eventually expanded to host similar events in nearly twenty cities. By 2011 it was the largest convention of its kind in Chicago, and though it wasn't strictly in the idiom of GCN, the show runners were gracious and granted us press passes that year. It turned out to be one of our favorite events and we have covered it every year since.
Like so many other businesses, the entertainment convention industry took a huge hit during the covid-19 pandemic. Even the biggest comic convention in the world, San Diego Comic-Con, which is run by a non-profit organization that also runs WonderCon, admitted the lack of live events during 2020 put a huge burden on the company's finances. By 2021 Wizard World had cut back their conventions to six including Philadelphia, New Orleans, Portland, Cleveland, and St. Louis. Luckily Chicago remained as well since by now the people we met at this event were the sources of ongoing GCN content throughout the year. However, in August 2021 Wizard World announced they would be selling the convention events business to FAN EXPO.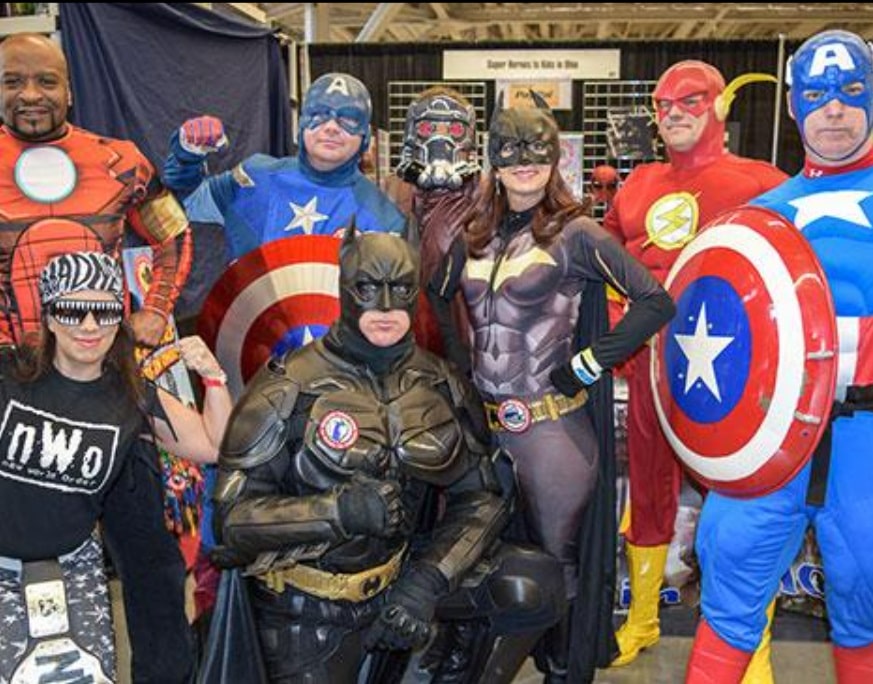 FAN EXPO already runs almost a dozen events across North America. According to a Newsarama article published shortly after the announcement of the sale, that makes it "the largest comic convention organization" across the globe. "FAN EXPO HQ is devoted to creating unmissable, exceptional fan experiences. We're beyond thrilled to be able to offer that to fans in six new locations and pleased that Wizard World recognized our ability to elevate guest experience to the next level," FAN EXPO HQ president Aman Gupta said in a statement. "We're looking forward to getting to know each of these individual communities, learn what they're looking for, and raise the bar!"
The inaugural FAN EXPO Chicago will occur August 10-13 at the Rosemont Convention Center. Being that we have covered this show for thirteen years (an auspicious amount of time around here I can tell you) we must admit we were concerned about what this change would mean. However, I am excited to report that what I've seen so far is all good news.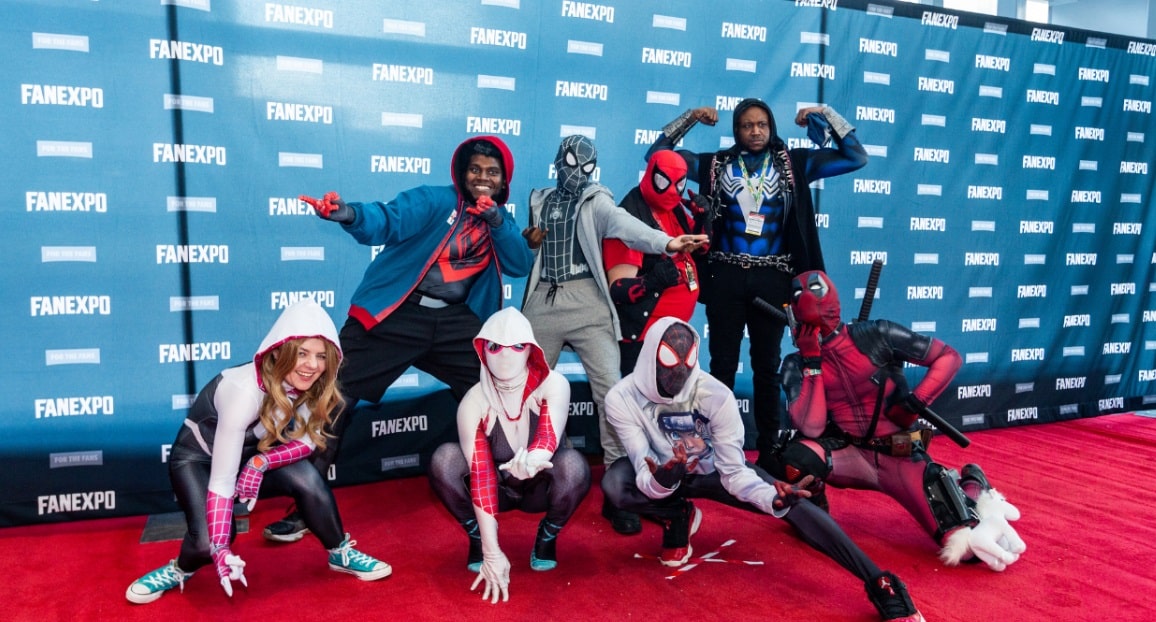 First, the celebrity line up is impressive. Wizard World always attracted A-listers. I mean, who wouldn't want to come to Chicago in the summer? But the FAN EXPO Chicago has kicked things up a notch. Currently the August event boasts Michael J. Fox, Christopher Lloyd, Chevy Chase, Kiefer Sutherland (Lost Boys – OMG), Christina Ricci (Wednesday Addams!!), Anthony Michael Hall, Brent Spiner, Henry Winkler and, this is where I completely fan girl, Harvey Guillen, our beloved Guillermo from What We Do in the Shadows (new season premiering this week by the way). This is far from the complete list, which you can see here. There are also voice actors, comic creators, authors and cosplayers.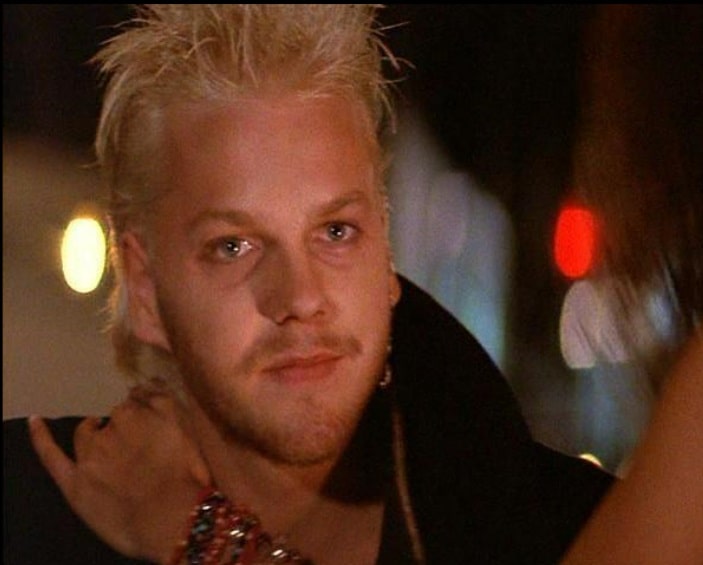 Kiefer Sutherland – Lost Boys
As in past years, there will also be oodles of merch and vendors of all sorts. Though the website doesn't have a floor plan published yet, Wizard World events hosted upwards of 300 exhibitors, and I fully expect the FAN EXPO Chicago to exceed this. There is also a full lineup of celebrity panels and photo ops, as well as "how to" workshops. I also love that the FAN EXPO Chicago website has an "attractions" link which breaks down the convention by attendee interest. For example, you can click on Anime, Cosplay, Sci-Fi Fantasy, Gaming and yes, Horror, and see all the targeted show content. This will be the first time our favorite category is acknowledged as a major part of the event.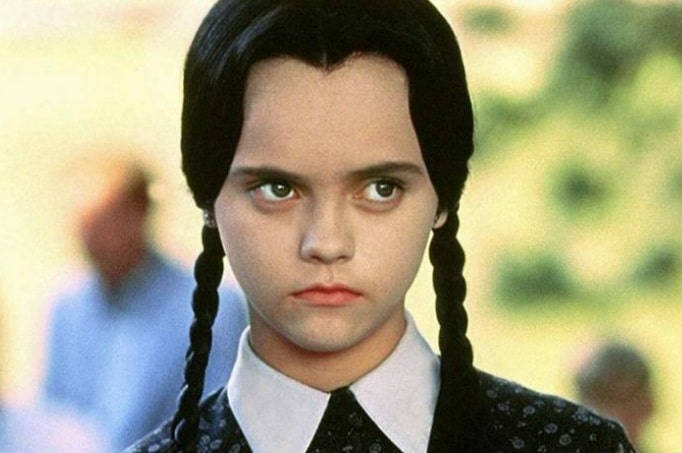 Christina Ricci – The Addams Family
Most of all, we love that the press office of the FAN EXPO Chicago graciously gave us credit for the many years of Comic Con coverage and granted us press credentials to cover the event. There is also a media contact person who we can reach out to about interviews, as opposed to chasing down publicists ourselves, which is how we normally roll. We'll be doing our best to book time with Kiefer, Christina and (insert squee here) Harvey.
As we know many of you aren't in the vicinity of Chicago, fear not. FAN EXPO HQ has an impressive list of upcoming events across North America including:
Boston – August 4-6, 2023
Toronto – August 24-27, 2023
Edmonton – September 15-17, 2023
Dallas – October 20-22, 2023
San Francisco – November 24-26, 2023
New Orleans – January 5-7, 2024
Portland – January 12-14, 2024
Orlando – February 1-4, 2024
Vancouver – February 17-19, 2024
Cleveland – April 12-14, 2024
Calgary – April 25-28, 2024
Philadelphia – May 3-4, 2024
Denver – July 4-7, 2024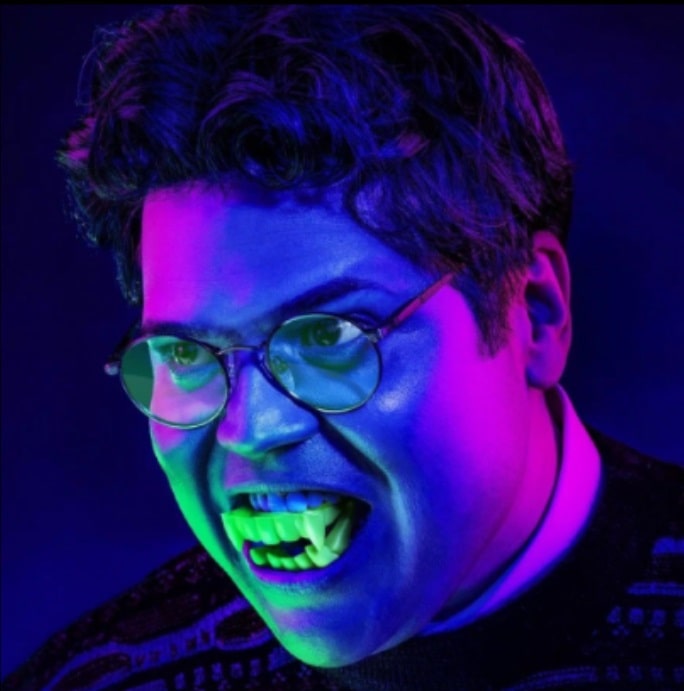 Harvey Guillen – What We Do in the Shadows
You can find all the dates and details of the events here.
So, stand by for more on this one. We're as excited as we get about anything.