A (Black) Gat in the Hand: It's a Hardboiled June on TCM
A (Black) Gat in the Hand: It's a Hardboiled June on TCM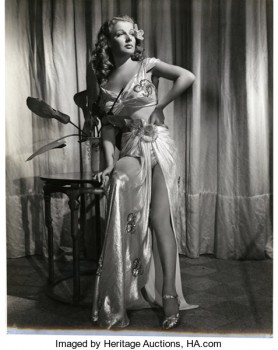 "You're the second guy I've met within hours who seems to think a gat in the hand means a world by the tail." – Phillip Marlowe in Raymond Chandler's The Big Sleep
(Gat — Prohibition Era term for a gun. Shortened version of Gatling Gun)
Coming off of Edward G. Robinson as the May Star of the Month on TCM, June is Ann Sheridan Month. The 'Oomph Girl' appeared in several hardboiled/noir/crime movies, so we'll tell you some movies to look for.
Every Tuesday, there is a batch of Sheridan movies, and things kicked off June 1st, with eight flicks, including two Bogart movies: Black Legion, and The Great O'Malley. But the past is prologue.
Now, all of these films can be streamed live on Watch TCM if you get Turner Classic via your cable company. But even if you don't, most of them can be viewed for at least one week after airing on WatchTCM. Some, like Casablanca, don't get put up. I assume it's to help sell mover DVDs. But most do. So, if you miss a movie, you can watch it via the app, or the website.
Having laid all of that out, let's take a look at some of the June films, all EST:
June 2 (look for on Watch TCM)
8:00 PM – Black Legion
A 1937 'social cause' movie. It's based on the real-life Black Legion, which was a splinter group of the Ku Klux Klan. Humphrey Bogart is a factory worker with seniority who gets passed over by a smarter, harder-working foreigner. And ends up joining the hate group. It was a strong performance by Bogart, who was just being forced by Warners to crank out B-movies (this was four years before High Sierra). Sheridan is fourth-billed and is really only the third main female. The speech from the judge at the end is as heavy-handed propaganda as you'll run across in a Bogart film. Worth a watch.
9:30 PM – Dodge City
This is a big budget western, starring the swashbuckling Errol Flynn. Michael Curtiz (Casablanca) directed, with a great musical score by Max Steiner. One of my favorite comic supporting actors, Frank McHugh, is here, as Sheridan plays female second banana to Olivia de Haviland. This movie features a heck of a bar room brawl, and the cast is solid. There was an unrelated follow-up with Flynn, Virginia City. Which included Bogart as a Mexican raider with a cheesy mustache.
12:45 AM (Wed) – They Made me a Criminal
The movie that launched John Garfield to star status, and also including The Dead End Kids, and Claude Rains. Add in Sheridan and it's an excellent cast. It's based on a novel by Bertram Milhauser, who wrote the screenplays for six of Basil Rathbone's Sherlock Holmes movies, as well as scripts for Jimmy the Gent (Cagney) and Bogart's Tokyo Joe.
2:30 AM (Wed) – Alcatraz Island
Nice little crime drama, starring John Litel. Like Bogart, Sheridan was a B-movie workhorse for Warners. This was one of seven movies she made that year. Four of which are showing this night.
6:15 AM (Wed) – The Great O'Malley
Pat O'Brien was a star at Warners, and Bogart appeared in several of his movies. And always getting the short end of the stick. That's the case here, as O'Malley is practically a Puritan 'by the rules' cop who gives Bogart a nit picky traffic ticket, causing him to be late, and losing his job. And ruining his life. Bogart and Sheridan are billed below an eight year old girl, as Warners tried to cash in on the Shirley Temple craze. I think any Bogart film is worth watching once, but there's not much to bring you back to this one a second time. As usual in films like this, Sheridan if fine, but not much to remember about her.
June 3rd
5:00 AM – The Getaway
Not Joan Blondell-related. But a GREAT crime film, directed by Sam Peckinpaugh, and starring Steve McQueen and Ali McGraw. The remake, with Alec Baldwin and Kim Basinger (and a great supporting cast, is about as good. And the Jim Thompson novel it's based on is excellent. Everything related to The Getaway is top shelf.
June 9th
10:15 PM – Edge of Darkness
It's Errol Flynn again, but Sheridan gets second billing, as she had emerged as a star at Warner's by now (1943). Walter Huston, and the solid Morris Carnovsky (Dead Reckoning, Cornered) help fill out a solid cast. A Norwegian fishing village waits for a delivery of weapons so they can rise up against the occupying Nazis. This is a solid war movie, and Sheridan, as one of the local leaders, gets to shine.
12:30 AM (Wed) – Woman on the Run
I've not seen this one, a 1950 crime drama with Sheridan on the top of the bill. A man witnesses a murder and goes on the run in San Francisco, chased by Sheridan (a detective), Dennis O'Keefe (a reporter), Robert Keith (police inspector); and of course the bad guys. It's directed by Norman Foster, who learned to make good films on a low budget with the Charlie Chan, and Mister Moto, franchises. I think I'll check this one out.
2:00 AM (Wed) – The Angels Wash Their Faces
The first of several successful pairings of Sheridan with Ronald Reagan, this movie has nothing to do with Angels with Dirty Faces, beyond the name. The Dead End Kids were in Hollywood to stay (in various guises) and really carry this movie, with Sheridan the other lead. It's not nearly the drama of Angels, but it's still a good watch.
3:30 AM (Wed) – Torrid Zone
This was supposed to be another James Cagney-Pat O'Brien buddy movie; but instead, Sheridan's sultry performance made her a star and a Warner's sexy pin-up girl. Cagney, tired of this kind of movie with O'Brien, tried to turn the part down, suggesting George Raft for it. He finally relented, but showed up with that mustache, which the Warner's execs hated. Sheridan's next movie was They Drive By Night, where Ida Lupino upstaged her, Bogart, and Raft. And after that, she teamed again with Cagney for City of Conquest. 1940 was her year, and it started with this one. A must watch for any Sheridan fan.
June 13th
12:00 (noon) – The Petrified Forest
I've written about the story behind this so often, I need to do a Black Gate post on it and just link to it. Bogart had failed twice in Hollywood. He was a Broadway success as Duke Mantee, but when Warner's wanted to film it, they planned on using company man Edward G. Robinson in the role. Leslie Howard, star of the play and signed on for the movie, refused to make it unless Bogart repeated his part. Warner's caved and Bogart received rave reviews. It would take several years before he broke out (in High Sierra), but Howard's demand is what launched Bogie's Hollywood career. He was so grateful he named his daughter, Leslie, after his friend. Bette Davis costars.
It's immediately followed by Gun Crazy, a well-known noir that's too intense for me. And then at 3:15, one of my favorite movies, North by Northwest.
June 15th
10:00 PM – Farewell, My Lovely
The first of two movies with Robert Mitchum (58 at the time) as Philip Marlowe. Mitchum is in no way my idea of Marlowe, so I'm not a fan of either film (The Big Sleep followed three years later). I probably like this one the better of the two.
June 16th
8:00 PM – Nora Prentiss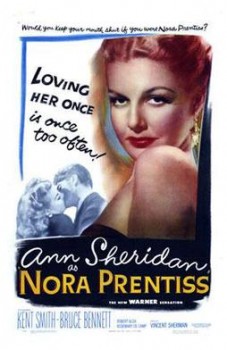 This is an interesting film. Sheridan hadn't been seen on screen for well over a year. Like many stars at Warners, she was fighting them for better scripts, and more money. She turned down anything they sent her way, including Mildred Pierce, which won Joan Crawford an Oscar. And as Warner's did, they suspended her while they battled. She finally took this part, as a nightclub singer who a doctor (Kent Smith) falls for. Completely. It's a noir film, with Sheridan as a femme fatale.
10:00 PM – The Unfaithful
There's an interesting story behind this movie, which ended up being made when Warner's rebuffed Vincent Sherman's attempt to adapt James M. Cain's Serenade. It was started with the draft of an unfinished script. This is a complex story, revealed as the movie goes along. Sheridan kills an unwanted visitor to her home, but there's a lot more to learn. Cowboy star Zachary Scott, Eve Arden, Lew Ayers, and Jerome Cowan (Miles Archer in The Maltese Falcon) make up a deep cast. Pretty good noir.
12:00 AM – They Drive By Night
A film in which Bogart plays second fiddle to George Raft. Sheridan is a diner waitress who falls for Raft – and vice versa. Of course, Ida Lupino absolutely steals the movie with her courtroom scene at the end. This is an entertaining trucker movie. A television pilot was filmed, but wasn't picked up. I've seen this many times and like it. Alan Hale (the skipper's dad) gives a good performance as well.
June 19th
I don't know what the deal is on this Friday, but morning and night, what a lineup!
9:30 AM – D.O.A.
A noir classic. Edmund O'Brien (Yours Truly, Johnny Dollar) has been given a slow-acting poison and desperately seeks to discover the why and the who.
11:00 AM – The Postman Always Rings Twice
Like James M. Cain's other most famous novel, Double Indemnity, this one is a certified noir classic, with a superb film adaptation. And the remake was a successful film as well. I don't really need to say much more about this one.
1:00 PM – Kansas City Confidential
I know some people who think this is a great movie, and others who don't like it. Seems to be a mixed perspective, though generally, it's considered a good noir. John Payne plays an ex-con who is implicated in a bank heist. He works to find the real villains.
2:45 PM – The Pitfall
I already wrote about Dick Powell's Johnny O'Clock. This was the last of the four hardboiled/noir movies he made in a five film span that changed his Hollywood persona from a song and dance man. I think it was the second-best of the bunch, after Murder, My Sweet. Powell is a dissatisfied insurance man who falls for Lizabeth Scott. Raymond Burr gives a great performance as an obsessive junior insurance man. I think this is quite a noir.
4:30 PM – Niagara
Marilyn Monroe stars as two couples visiting Niagara Falls leads to one wife planning murder.
6:15 PM – Night and the City
Richard Widmark and Gene Tierney in a movie about a con man who dreams of making it big in London.
12:00 PM – In a Lonely Place
Humphrey Bogart's only true noir movie, with Gloria Grahame, and directed by Nicholas Ray. I find this tough to watch as a Bogart fan, because he plays a tortured man. But it's a heck of a noir.
June 22nd
9:15 AM – Double Indemnity
I already talked about this above. Terrific novel by James M. Cain, excellent film. The screenplay was cowritten by Raymond Chandler and Billy Wilder, who did not get along. Chandler nearly quit. George Raft was approached by Wilder for the part, and insisted that Walter Neff turn out to be a good guy, working undercover. Wilder was stunned. Fred MacMurray got the part, establishing a whole new range of roles for him. Highly recommended film.
June 23rd
3:30 AM (Wed) – It All Came True
The 23rd is comedy night, so not much in the hardboiled genre. Though I Was a Male War Bride with Cary Grant is fun. This is a B gangster/comedy/musical, costarring Humphrey Bogart (though Jeffrey Lynn is the male lead). Bogart is Chips Graselli, a crooked nightclub owner who ends up hiding out in a boarding house owned by Lynn's mother. The place is full of retired entertainers, and there are regular musical shows. Lynn is a piano player, and Sheridan a singer. This is a highly improbably premise, but it also results in a pleasant gangster flick. Bogart, as usual, is good, and Sheridan has plenty of screen time. It's not Bullets or Ballots, or The Roaring Twenties, but it's not bad.
June 26th
4:00 PM – The Maltese Falcon
Humphrey Bogart as Sam Spade in John Huston's first film as a director. A triumph in all regards. And you should read the novel, which is the finest PI book ever written. George Raft turned down the part. One of many poor casting decisions he made: many of which benefited Bogart. I talk about the movie in more depth here.
June 30th
1:45 AM (Wed) – San Quentin
It's Pat O'Brien and Humphrey Bogart again. O'Brien is a straight prison guard. Sheridan is his girlfriend. Bogart is Sheridan's sister and a prisoner under O'Brien's watch. What could possibly go wrong? Barton MacLane, my favorite supporting actor in Warner's crime movies, is O'Brien's guard nemesis. A B-gangster flick worth watching.
There are a bunch of other Sheridan films on; some of them pretty good. They just don't fit into the hardboiled/noir/Bogart category. You can check them out for yourself. And I didn't even get all the crime/mystery movies of note. It's quite a June on TCM.
Prior posts in A (Black) Gat in the Hand – 2020 Series
A (Black) Gat in the Hand: Hardboiled May on TCM
A (Black) Gat in the Hand: Some Hardboiled streaming options
A (Black) Gat in the Hand: Johnny O'Clock (Powell)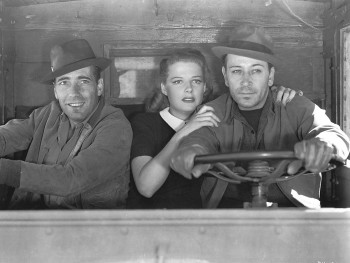 A (Black) Gat in the Hand – 2019 Series (15)
Back Deck Pulp Returns
A (Black) Gat in the Hand Returns
A (Black) Gat in the Hand: Will Murray on Doc Savage
A (Black) Gat in the Hand: Hugh B. Cave's Peter Kane
A (Black) Gat in the Hand: Paul Bishop on Lance Spearman
A (Black) Gat in the Hand: A Man Called Spade
A (Black) Gat in the Hand: Hard Boiled Holmes
A (Black) Gat in the Hand: Duane Spurlock on T.T. Flynn
A (Black) Gat in the Hand: Andrew Salmon on Montreal Noir
A (Black) Gat in the Hand: Frank Schildiner on The Bad Guys of Pulp
A (Black) Gat in the Hand: Steve Scott on John D. MacDonald's 'Park Falkner'
A (Black) Gat in the Hand: William Patrick Murray on The Spider
A (Black) Gat in the Hand: John D. MacDonald & Mickey Spillane
A (Black Gat in the Hand: Norbert Davis goes West(ern)
A (Black) Gat in the Hand: Bill Crider on The Brass Cupcake
A (Black) Gat in the Hand – 2018 Series (31)
With a (Black) Gat: George Harmon Coxe
With a (Black) Gat: Raoul Whitfield
With a (Black) Gat: Some Hard Boiled Anthologies
With a (Black) Gat: Frederick Nebel's Donahue
A (Black) Gat in the Hand: Thomas Walsh
A (Black) Gat in the Hand: Black Mask – January, 1935
A (Black) Gat in the hand: Norbert Davis' Ben Shaley
A (Black) Gat in the Hand: D.L. Champion's Rex Sackler
A (Black) Gat in the Hand: Dime Detective – August, 1939
A (Black) Gat in the Hand: Back Deck Pulp #1
A (Black) Gat in the Hand: W.T. Ballard's Bill Lennox
A (Black) Gat in the Hand: Day Keene
A (Black) Gat in the Hand: Black Mask – October, 1933
A (Black) Gat in the Hand: Back Deck Pulp #2
A (Black) Gat in the Hand: Black Mask – Spring, 2017
A (Black) Gat in the Hand: Frank Schildiner's 'Max Allen Collins & The Hard Boiled Hero'
A (Black) Gat in the Hand: William Campbell Gault
A (Black) Gat in the Hand: More Cool & Lam From Hard Case Crime
A (Black) Gat in the Hand: MORE Cool & Lam!!!!
A (Black) Gat in the Hand: Thomas Parker's 'They Shoot Horses, Don't They?'
A (Black) Gat in the Hand: Joe Bonadonna's 'Hardboiled Film Noir' (Part One)
A (Black) Gat in the Hand: Joe Bonadonna's 'Hardboiled Film Noir' (Part Two)
A (Black) Gat in the Hand: William Patrick Maynard's 'The Yellow Peril'
A (Black) Gat in the Hand: Andrew P Salmon's 'Frederick C. Davis'
A (Black) Gat in the Hand: Rory Gallagher's 'Continental Op'
A (Black) Gat in the Hand: Back Deck Pulp #3
A (Black) Gat in the Hand: Back Deck Pulp #4
A (Black) Gat in the Hand: Back Deck Pulp #5
A (Black) Gat in the Hand: Joe 'Cap' Shaw on Writing
A (Black) Gat in Hand: Back Deck Pulp #6
A (Black) Gat in the Hand: The Black Mask Dinner
---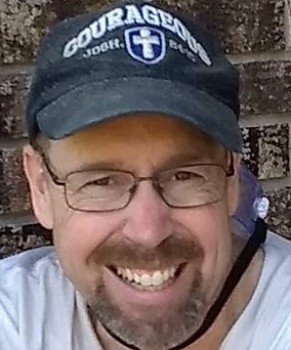 Bob Byrne's 'A (Black) Gat in the Hand' was a regular Monday morning hardboiled pulp column from May through December, 2018 and again from August through December, 2019. It returned in June of 2020.

His 'The Public Life of Sherlock Holmes' column ran every Monday morning at Black Gate  from March, 2014 through March, 2017 (still making an occasional return appearance!).
He organized 'Hither Came Conan,' as well as Black Gate's award-nominated 'Discovering Robert E. Howard' series.
He is a member of the Praed Street Irregulars, founded www.SolarPons.com (the only website dedicated to the 'Sherlock Holmes of Praed Street') and blogs about Holmes and other mystery matters at Almost Holmes.
He has contributed stories to The MX Book of New Sherlock Holmes Stories – Parts III, IV,  V, VI and XXI.