A (Black) Gat in the Hand: Duane Spurlock on T.T. Flynn's Westerns
A (Black) Gat in the Hand: Duane Spurlock on T.T. Flynn's Westerns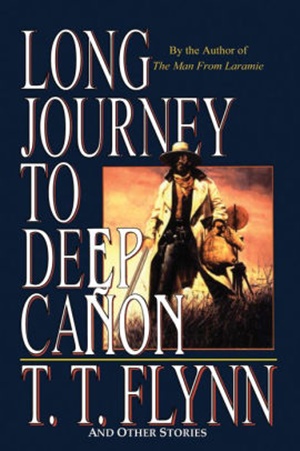 And we're back live here at A (Black) Gat in the Hand. And we went big, making our first foray into that venerable pulp genre, The Western. I lobbied author Duane Spurlock to join in during the column's first run, and he decided it was easier to write a post than have me pestering him again. I discovered T.T. Flynn through his Dime Detective stories about racetrack bookie Joe Maddox. But Flynn would go on to a long, successful career writing Westerns. Read what Duane has to tell us!
"You're the second guy I've met within hours who seems to think a gat in the hand means a world by the tail." – Phillip Marlowe in Raymond Chandler's The Big Sleep
(Gat — Prohibition Era term for a gun. Shortened version of Gatling Gun)
When we discuss hard-boiled narrative, the default topic typically is crime fiction—usually the pulp-magazine-era tales from Black Mask and its contemporary competitors through the digest era, culminating in the pages of Manhunt and engendering the rise of the paperback original novel. Bob Byrne  has been admirably addressing the earlier realm of hard-boiled narrative in his Black Gat essays.
But hard-boiled writing encompasses more than the works of Carroll John Daly, Dashiell Hammett, Raymond Chandler and their followers. The western genre is a prime example.
These days, if someone mentions the hard-boiled western, what usually come to mind are the violent Spaghetti Western film genre and the resulting prodigious output from the Piccadilly Cowboys and The Man With No Name novels written by Joe Millard and others. Actually, the western and hard-boiled narrative have a long, intertwined history. It began at least with the novel that launched what we recognize as the literary western romance: the 1902 bestseller by Owen Wister, The Virginian, which includes the famous line, "When you call me that, SMILE!" If that's not hard boiled, I'm not sure where we'll go with this discussion.
(1902: Twenty years before Daly published 'the first hard-boiled story,' "The False Burton Combs" in Black Mask and before Hammett's first stories, "Holiday" and "The Parthian Knot," appeared in Pearson's Magazine and The Smart Set; twenty-one years before Ernest Hemingway's first short stories were published in Paris, "Three Stories and Ten Poems")
Of course, the western and the crime story are closely related: since most involve robbers, rustlers, and murderers, we don't really need John Cawelti's The Six-Gun Mystique or Richard Slotkin's Gunfighter Nation to make those connections. During the pulp era, many writers worked in both western and crime/mystery genres, as a number of contemporary authors continue to do – the late Ed Gorman, Loren Estleman, Bill Pronzini, Robert Randisi, and the late Bill Crider have all created excellent tales in both arenas). Among them was T.T. Flynn, whose writing career began in the 1920s.
I first encountered the work of Thomas Theodore Flynn, Jr. in Don Hutchison's marvelously titled anthology, It's Raining Corpses in Chinatown. That book included Flynn's "The Jade Joss," originally published in the November 15, 1933 issue of Dime Detective.
But thanks to Jon Tuska's prodigious efforts through his Golden West Literary Agency to bring many, many pulp westerns back into print—via mass market publisher Leisure Books, large-print publisher Five Star, and others—I learned that Flynn was a prolific writer of western tales.
The first Flynn-specific collection of stories Tuska edited, Long Journey to Deep Canyon, offers a solid introduction to the writer's work by including stories from 1932, 1935, 1949 and 1950—one might say those dates frame the golden age of the pulp magazine western. It also includes brief but nicely researched essays about Flynn's life and work at the start of each tale.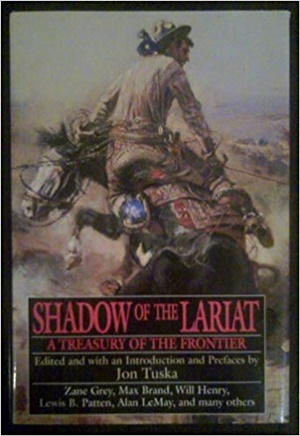 T.T. Flynn was born in Indianapolis, Indiana in 1902. (What is it about this midwestern city that produces so many storytellers? Besides Flynn, there's Steve Englehart, John Green, Joseph Hayes, John Hiatt, Darryl Pinckney, Booth Tarkington, and Kurt Vonnegut. That's just Indy, and far from an exhaustive list. Lots more Hoosiers than I can name here have had careers in professional tale telling.) The FictionMags Index cites his first professional sale as "Pa Winn Tries Bunk" in the December 29, 1923, issue of Detective Story Magazine.
Many of his early stories were detective tales placed by Marguerite E. Harper, who was agent for another writer known for his hard-boiled westerns: Luke Short. Most of these tales found a home at Flynn's (no relation) weekly detective magazine. Others appeared in Short Stories and Adventure, both of which had reputations for high editorial expectations. By the middle of the decade he was producing western stories.
Introducing "The Outlaw Breed" in Long Journey, Tuska defines the template for Flynn's western heroes:
"The protagonist is seen to be a man forced into isolation by social and economic forces rampant within the community, often being made to appear an outlaw, but who is able by the end to win new stature through superior courage and moral fortitude."
By squinting a little, you may also see the Continental Op, Sam Spade, and Philip Marlowe in that description. You can also see western characters created by some of Flynn's peers, including Short and Peter Dawson.
Despite the literary flair in which Tuska seeks to dress Flynn's work, it remains pulp fiction—popular entertainment—and therefore must offer at least some melodrama. For example, "The Pie River" (published as "The Pistol Prodigal" in the December 1937 issue of Western Trails and reprinted in Shadow of the Lariat [Promontory Press, 1995]) opens in medias res with one character cornered by a sheriff and his posse and the whole lot spouting the sort of bombastic threats and bluffs intended to pull in the reader immediately:
"Put a bullet in my belly!" Steve Cochrane taunted. "See what good it will do you!" Between his uplifted arms, Steve Cochrane eyed the men who had crowded into the half-ruined adobe hut.
"It'd give me pleasure!" Reeves, the sheriff, gritted.

A long-waisted cowman growled, "It'd probably save somebody a heap of trouble."
"Put a bullet in my belly!" That's just the sort of hard-boiled braggadocio we might expect to hear James Cagney blurt from a cinema screen. It's the type of exchange a pulp fictioneer would use to hook an editor and, by extension, a reader—an important consideration if a writer is depending on story sales for his meals. Once we get past the theatrical scene-chewing of those opening retorts, Flynn employs a more controlled tone and gives us the characters' backgrounds so the initial dialog seems less like merely hyperbolic bluster and more appropriate to the situation.
The words stay cool and the attitude is icy tough later when Steve asks a tavern owner about where he can find Smoky Davis. Smoky had earlier directed him to Brother Jack, whose words open this passage:
"Friend, you say, brother?"

Steve nodded.

"How long have you known him?"

"Long enough."

"Long enough for what, brother?"

"Long enough to be looking for him," said Steve calmly.
All this oblique tough-guy talk leads to Brother Jack pulling a derringer out of his long, thick beard and pointing it at Steve. This action may seem wildly unlikely, but it's just the sort of thing a reader would expect to encounter in a Continental Op story.
Unlikely? Maybe. Haphazard? No. Flynn is certainly in control here. Although he relies on at least two overused plot devices, he manipulates the narrative thread in a masterful and surprising manner.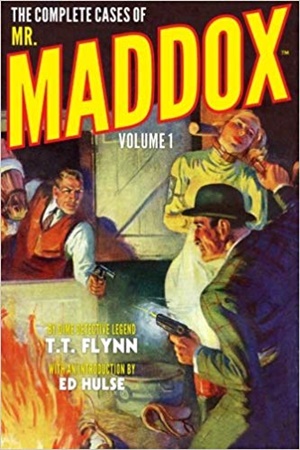 Steve Cochrane, like many western heroes before and after him, has returned to his hometown—the Pie River country—after many years to buy a ranch and settle down. As usually happens in these situations (in the western genre, anyway), he's greeted in a hostile manner by the old folks at home—as demonstrated in the opening paragraphs quoted above. In this case, Steve's been seen in the company of a stranger suspected of robbing the stage. The stranger is Smoky Davis.
After the initial brouhaha, Steve tracks down Davis, with whom he'd traveled to Pie River. The two men had made plans to buy a ranch as partners. Once Steve locates Smoky, the former inadvertently participates in a robbery by Smoky and a gang of thugs. The victim is a local merchant—one who recognizes Steve and who harbors a grudge from their childhood in Pie River.
So, Steve not only is suspected of associating with criminals, he's also identified as a thief during a crime: another common coincidence in the pulp western.
Smoky admits to Steve he's got a sordid past because he was raised by outlaws: as a very young child he was stolen from his parents by a beau spurned by his mother. Smoky has committed this Pie River robbery to pay off the man who knows his parents' identities so Smoky can finally learn who they are—and who he is—so he can track them down.
Flynn reveals the identity of Smoky's father before the end of the story. I won't spoil the secret here, but by the time the revelation occurs, it shouldn't be a surprise to the reader.
What is surprising during the course of the story is how Steve loses primacy in the story's plot. Flynn elevates Smoky and his quest as the driving narrative, and the tale's climax is the culmination of Smoky's plot, not Steve's. Steve Cochrane carries the denouement, but by that point the narrative belongs to Smoky. This is a subtle and masterful storytelling move by Flynn, and the reader may not be aware the shift occurred until after completing the story and putting it down.
It's Flynn's ability to manipulate clichés—the hostile reception to the returning prodigal; the innocent man mistaken for an outlaw; the drifter searching for his identity—so that he both satisfies readers' expectations as he also bends plots and narrative in surprising ways that doubtless led editor Rogers Terrill to commission a story from Flynn for the premiere issue of Popular Publications' Dime Western (December 1932) and later for the first issue of Star Western (October 1933).
Flynn would turn narrative tricks in many of his stories, making worn plots fresh and keeping his readers' interests even when relying on old tropes. Flynn didn't write a series character for his westerns, making the dilemmas and changes his protagonists faced more dramatic for his readers—a character who would show up in story after story was sure to have a good ending at the end of each tale. Not so for Flynn's western characters.
That's just the sort of thing to make people keep reading Flynn's stories nearly a century after they first appeared.
Prior posts in A (Black) Gat in the Hand – 2019 Series
Back Deck Pulp Returns
A (Black) Gat in the Hand Returns
A (Black) Gat in the Hand: Will Murray on Doc Savage
A (Black) Gat in the Hand: Hugh B. Cave's Peter Kane
A (Black) Gat in the Hand: Paul Bishop on Lance Spearman
A (Black) Gat in the Hand: A Man Called Spade
A (Black) Gat in the Hand: Hard Boiled Holmes
A (Black) Gat in the Hand – 2018 Series
With a (Black) Gat: George Harmon Coxe
With a (Black) Gat: Raoul Whitfield
With a (Black) Gat: Some Hard Boiled Anthologies
With a (Black) Gat: Frederick Nebel's Donahue
A (Black) Gat in the Hand: Thomas Walsh
A (Black) Gat in the Hand: Black Mask – January, 1935
A (Black) Gat in the hand: Norbert Davis' Ben Shaley
A (Black) Gat in the Hand: D.L. Champion's Rex Sackler
A (Black) Gat in the Hand: Dime Detective – August, 1939
A (Black) Gat in the Hand: Back Deck Pulp #1
A (Black) Gat in the Hand: W.T. Ballard's Bill Lennox
A (Black) Gat in the Hand: Day Keene
A (Black) Gat in the Hand: Black Mask – October, 1933
A (Black) Gat in the Hand: Back Deck Pulp #2
A (Black) Gat in the Hand: Black Mask – Spring, 2017
A (Black) Gat in the Hand: Frank Schildiner's 'Max Allen Collins & The Hard Boiled Hero'
A (Black) Gat in the Hand: William Campbell Gault
A (Black) Gat in the Hand: More Cool & Lam From Hard Case Crime
A (Black) Gat in the Hand: MORE Cool & Lam!!!!
A (Black) Gat in the Hand: Thomas Parker's 'They Shoot Horses, Don't They?'
A (Black) Gat in the Hand: Joe Bonadonna's 'Hardboiled Film Noir' (Part One)
A (Black) Gat in the Hand: Joe Bonadonna's 'Hardboiled Film Noir' (Part Two)
A (Black) Gat in the Hand: William Patrick Maynard's 'The Yellow Peril'
A (Black) Gat in the Hand: Andrew P Salmon's 'Frederick C. Davis'
A (Black) Gat in the Hand: Rory Gallagher's 'Continental Op'
A (Black) Gat in the Hand: Back Deck Pulp #3
A (Black) Gat in the Hand: Back Deck Pulp #4
A (Black) Gat in the Hand: Back Deck Pulp #5
A (Black) Gat in the Hand: Joe 'Cap' Shaw on Writing
A (Black) Gat in Hand: Back Deck Pulp #6
A (Black) Gat in the Hand: The Black Mask Dinner
---
Duane Spurlock comes from a long line of long-winded storytellers and near-sighted doodlers. He reads and critiques in a variety of genres. I met Duane at a PulpFest and went to one of his readings. Quite simply, he's a storyteller. He does his Westerns blogging at Spur & Lock Mercantile. Pulp stuff can be found at PulpRack. And some old posts are still up at InterroBang.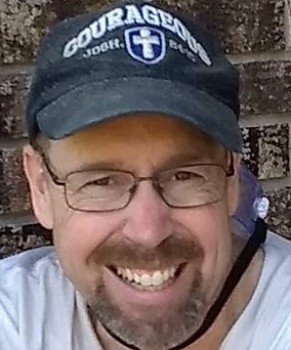 Bob Byrne's 'A (Black) Gat in the Hand' was a regular Monday morning hardboiled pulp column from May through December, 2018 and was brought back in the summer of 2019.
His 'The Public Life of Sherlock Holmes' column ran every Monday morning at Black Gate  from March, 2014 through March, 2017 (still making an occasional return appearance!).
He organized 'Hither Came Conan,' as well as Black Gate's award-nominated 'Discovering Robert E. Howard' series.
He is a member of the Praed Street Irregulars, founded www.SolarPons.com (the only website dedicated to the 'Sherlock Holmes of Praed Street') and blogs about Holmes and other mystery matters at Almost Holmes.
He has contributed stories to The MX Book of New Sherlock Holmes Stories – Parts III, IV,  V and VI.
And he contributed to The New Adventures of Solar Pons.