A (Black) Gat in the Hand: Carroll John Daly & the Birth of Hardboiled Pulp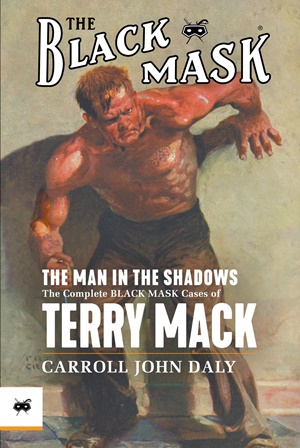 You're the second guy I've met within hours who seems to think a gat in the hand means a world by the tail." – Phillip Marlowe in Raymond Chandler's The Big Sleep
(Gat — Prohibition Era term for a gun. Shortened version of Gatling Gun)
Quiz time: Who invented the hard-boiled school of fiction? And who was the first hard-boiled private eye? Hint – Dashiell Hammett is not part of the answer. Another Hint – if you answered Carroll John Daly and Race Williams, not bad, but you'd only be half right.
In December of 1922, Daly's "The False Burton Combs" appeared in Black Mask Magazine, and the hard-boiled school was born. Combs is not a private eye, so that's not the answer. He is 'a gentleman adventurer' (though not of the Victorian Era kind) who agrees to take on someone's identity and then proceeds to ooze toughness all over Nantucket. He is a completely one-dimensional character and it's B-grade pulp. But it's the first of its kind.
In April of 1923, "It's All in the Game" (which I've yet to read), with an unnamed protagonist, was printed. And on May 15, 1923, "Three Gun Terry" gave us Three Gun Terry Mack, first of the unnumbered hardboiled private eyes to follow for almost a century.
In June, 1923, the first Race Williams story, "Knights of the Open Palm," appeared in Black Mask and it is this story which many folks erroneously point to as the first one to feature a hard boiled private eye. In case you're wondering, Dashiell Hammett's Continental Op made his debut in "Arson Plus" in October of that year. Yes, Hammett was better. But simply, he wasn't first.