The Public Life of Sherlock Holmes: A Brilliant Poirot (No, not Suchet this time)
The Public Life of Sherlock Holmes: A Brilliant Poirot (No, not Suchet this time)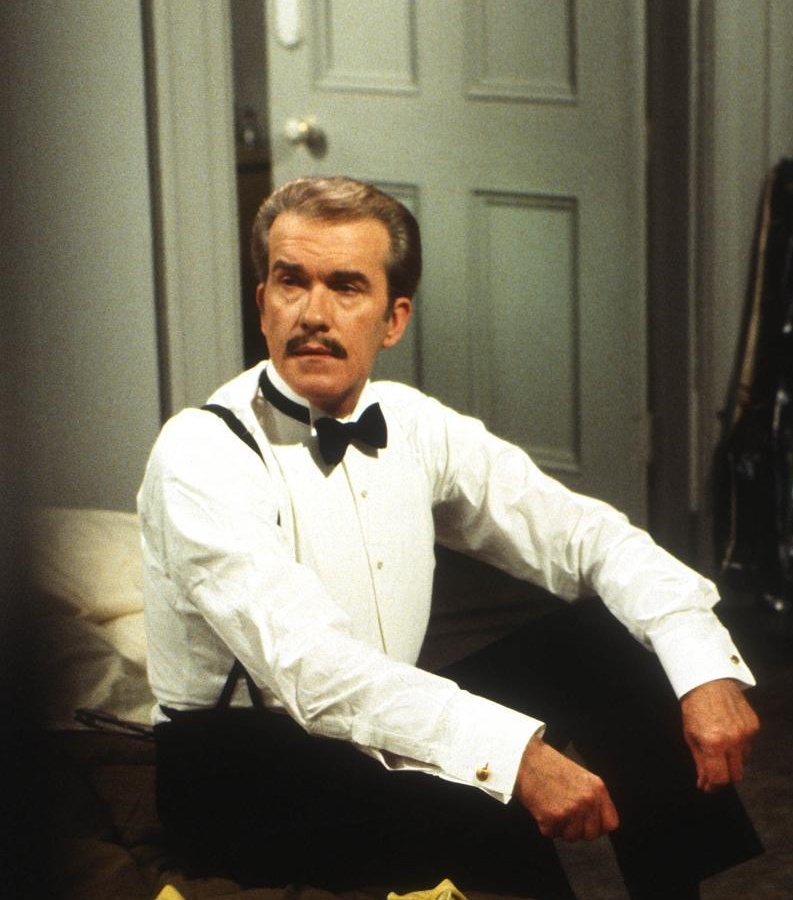 I have a somewhat odd relationship with works of Agatha Christie. When I started down my life-long Sherlock Holmes path as a boy, I also read a Hercule Poirot book by Christie. Didn't care for it. My voracious reading habit grew, but I never felt impelled to try her again. The movies didn't interest me at all. I discovered Nero Wolfe around age thirty (I think), but still never bothered with Christie.
It was the A&E television series starring Maury Chaykin and Timothy Hutton that got me interested in Wolfe. Similarly, I watched an episode of the British series starring David Suchet as Hercule Poirot, and I liked it. In fact, I thought that it was brilliant. On a par with the Wolfe series, and also Granada's terrific Holmes series starring Jeremy Brett.
I bought a collection of the Poirot short stories, and my mind's eye saw the images of the actors from the Suchet show. And I liked reading Poirot. I find the novels a little too long-winded, but they're still not bad. And picturing Suchet always works. I didn't mind the Kenneth Branagh movie, though I didn't really like Peter Ustinov's portrayal. And Tony Randall was as much Poirot as Warren William was Sam Spade (if you haven't seen the latter: not at all).
I hear Clive Merrison's voice when I write Sherlock Holmes stories. And I see Maury Chaykin when I write Nero Wolfe. And it absolutely is David Suchet who constitutes my depiction of Hercule Poirot. But there's a second voice I also hear. John Moffatt (1922-2012) worked in both theater and film, and excelled on radio and reading audio books.
He played Inspector Gregson opposite Merrison in A Study in Scarlet, from Bert Coules' benchmark radio series. He also took a comedic but not farcical turn as Sherman, Toby's owner, in The Sign of the Four. I quite enjoy his response to Michael Williams' Watson's knocking on the door.
Moffatt appeared in a stage show with Williams, and Williams' wife, Dame Judi Dench.
And he was a most odious Colonel Lysander Stark in The Engineer's Thumb. And he was Sir James Walter in The Bruce-Partington Plans. Coules said that Moffatt was "totally, reliable," and "professional," and was called upon to play "establishment authority figures." The man was a professional.
And before we jump off Coules' terrific series (I cannot imagine Holmes ever being done better on radio than than that one), Peter Sallis, mentioned just below for his Poirot role, was the villainous Jonas Oldacre in "The Norwood Builder." If you've never listened to the Merrison series, your Holmes experience is incomplete.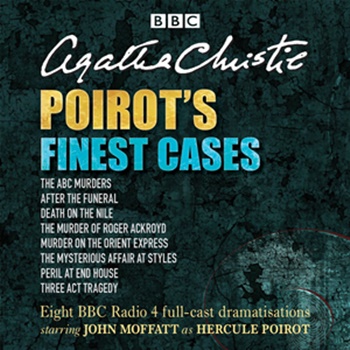 Moffatt played the great sleuth himself in a BBC adaptation of Loren Estleman's book, Sherlock Holmes vs. Dracula. He also rounded out the Canon experience by playing Watson to Roy Marsden's Holmes in twenty four of the original stories in 1987. Looking at the pic above, I think he would have made a good screen Watson.
And with that Holmes side-trip, on to Moffatt and Poirot. Well, not directly, of course – it is me.
A BBC radio series simply called, Hercule Poirot, made its debut on December 29, 1985, with Maurice Denham in the lead role. It was six episodes, and the story chosen was The Mystery of the Blue Train. That 1928 novel was based on an earlier Poirot short story, "The Plymouth Express," from 1923. It is available via Audible.
A year later, Hercule Poirot's Christmas aired aired on Christmas Eve, 1986. Peter Sallis took over the lead role for just one appearance. Also available via Audible, I don't really care for his performance.
But what a Christmas Eve present in 1987, as The Murder of Roger Ackroyd aired, starring Moffatt. From September of 1990 through August of 2007, Mofatt would make twenty-four more radio shows as Poirot. And he was brilliant. I believe that his radio portrayal is as definitive as Suchet's is on TV. The accent as perfect, as is the tone when he ruminates on the psychological, and mentions the little gray cells.
Moffatt sounds exactly as the detective should I have no complaints. Listening to him is to hear Poirot. If I had not seen David Suchet, Moffatt and Moffatt alone would be the sound of Poirot for me.
A couple actors played Captain Hastings, and I don't recall them as being very memorable. I prefer Hugh Fraser's (albeit somewhat befuddled) performances opposite Suchet. Philip Jackson, the terrific Inspector Japp in Suchet's series, reprises the role for some of the shows. Overall, the various supporting cast members are solid, the scripts are good adaptations, and production quality is solid. It was an excellent Poirot production, and a must for fans of the Belgian detective.
Fifteen of these shows have been collected into two audio books, and I think they're terrific. The remaining ten have been released individually, and I have not yet heard those. But I'm sure they're great.
Poirot's Finest Cases (8)
The ABC Murders (4/22/00)
After the Funeral (8/28/99)
Death on the Nile (1/2/97 – 5 episodes)
The Murder of Roger Ackroyd (12/24/87)
Murder on the Orient Express (12/28/92 – 5 episodes)
The Mysterious Affair at Styles (9/5/05 – 5 episodes)
Peril at End House (11/20/00 – 5 episodes)
Three Act Tragedy (7/8/02 – 5 episodes)
More of Poirot's Finest Cases (7)
Evil Under the Sun (4/6/98 – 5 episodes)
Sad Cypress (5/14/92 – 5 episodes)
Murder in Mesopotamia (12/26/94 – 5 episodes)
Lord Edgware Dies (3/18/92 – 5 episodes)
Halloween Party (10/30/93)
Murder on the Links (9/15/90)
Five Little Pigs (6/18/94)
Individuals (10)
Appointment with Death (8/25/01)
Cards on the Table (5/4/02)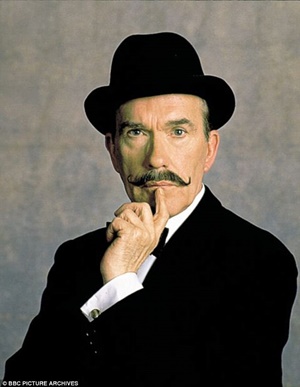 Death in the Clouds (5/3/03)
Taken at the Flood (10/13/03 – 5 episodes)
One, Two, Buckle my Shoe (8/30/04 – 5 episodes)
The Adventure of the Christmas Pudding (12/24/04)
Elephants Can Remember (1/7/06)
Mrs. McGinty's Dead (3/3/06 – 5 episodes)
Dumb Witness (12/7/06 – 2 episodes)
Dead Man's Folly (8/6/07 – 4 episodes)
I enjoy a good radio play more than just an unabridged audio book (except for Michael Prichard reading Nero Wolfe – that's as good as it gets). There are enjoyable Poirot audio books out there, including some titles read by Suchet, and Fraser (I actually prefer the latter's). But these radio plays, starring Moffatt, are my favorites.
I bought the two collections with audible credits, and I have listened to them many times over. Including right now, as I write this essay. Moffatt also narrated Black Coffee
Peter Moffatt and Clive Merrison have brought us definitive radio versions of two great detectives. Would that someone would do the same for Nero Wolfe. The Mayer Moore Canadian series wasn't bad, but not in this league. And Sidney Greenstreet? Not even remotely.
Someone needs to put the little gray cells to work on that project.
Prior Poirot Posts (PPP!)
Branagh's Murder on the Orient Express
---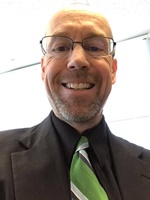 Bob Byrne's 'A (Black) Gat in the Hand' made it's Black Gate debut in the summer of 2018 and returned in 2019 and 2020. Bet on a 2021 sighting.

His 'The Public Life of Sherlock Holmes' column ran every Monday morning at Black Gate from March, 2014 through March, 2017. And he irregularly posts on Rex Stout's gargantuan detective in 'Nero Wolfe's Brownstone.'

He organized 'Hither Came Conan,' as well as Black Gate's award-nominated 'Discovering Robert E. Howard' series.

He is a member of the Praed Street Irregulars, founded www.SolarPons.com (the only website dedicated to the 'Sherlock Holmes of Praed Street') and blogs about Holmes and other mystery matters at Almost Holmes.
He has contributed stories to The MX Book of New Sherlock Holmes Stories – Parts III, IV,  V, VI and XXI.
He has written introductions for Steeger Books, and appeared in several magazines, including Black Mask, Sherlock Holmes Mystery Magazine, The Strand Magazine, and Sherlock Magazine.