The Public Life of Sherlock Holmes: Poirot's The Hollow & Holmes
The Public Life of Sherlock Holmes: Poirot's The Hollow & Holmes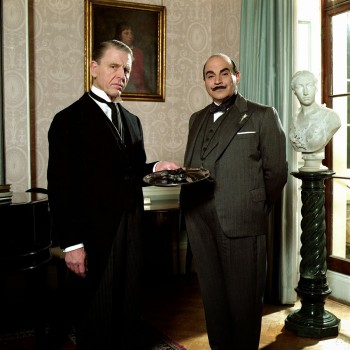 A few years ago, I wrote about David Suchet's superb performance as Agatha Christie's Poirot a. Unfortunately, Netflix lost that show before I had finished watching every episode. So, once in a while, I still catch one of those which I haven't seen yet. And recently I saw The Hollow, which was episode four (of four) in season nine.
The Hollow sees Poirot vacationing in a country cottage. This of course means, there's a dead body due to turn up. John Christow is one of the guests, as is his wife Gerda, and his mistress Henrietta. When his ex-flame Veronica shows up and they have sex, it's no surprise he shortly ends up dead, with wife standing over him, gun in hand, and mistress (and another person) present as well.
It's another wonderful outing for Suchet. As I said in the aforementioned article, "I don't know that we can expect to see a superior version down the line." When a key piece of evidence is mishandled, Poirot's angry look speaks volumes. It's hard to explain how Suchet's understated performance dominates every scene he's in. The plot is twisty enough that I didn't solve it: the norm for me with Poirot. There's plenty of depth to the character's emotions so that it all makes sense.
But what I noticed, as the episode went on, is that there are several Sherlockian connections in this episode. Sir Henry Angkatell and his wife, Lucy, invite Poirot to their country manor for dinner. That's where the murder occurs the next morning. Henry is played by none other than Edward Hardwicke.
David Burke helped transform the bumbling image of Dr. Watson left behind by Nigel Bruce in his popular big screen movies with Basil Rathbone. Burke took on the role opposite Jeremy Brett for Granada's The Adventures of Sherlock Holmes. Which you know about, because you read my three-part look at it! But he left the show after just the one series, and Hardwicke (son of famed British actor Sir Cedric Hardwicke) took on the role for the remainder of the series.
As with Burke, he presented a competent, more useful but still human, Watson: more like the character Conan Doyle actually wrote. He was a bit older than Burke and appeared a bit more compassionate – maybe even 'softer.' Kenneth Welsh's underappreciated portrayal opposite Matthew Frewer's Holmes calls to mind Hardwicke for me. The Hollow was one of his last screen appearances, and he passed away four years later, in 2011.
But there's more! Edward Fox starred in Day of the Jackal, which is both a wonderful novel by Frederick Forsythe and a terrific movie adaptation. Along with The Eye of the Needle, it's one of my favorite suspense novels. Fox, reminding me a bit of a very proper George Plimpton (who I loved in A&E's A Nero Wolfe Mystery), is Gudgeon, the perfect British butler.
Fox had played the good doctor in a 1974 tv movie called Dr. Watson and the Darkwater Hall Mystery. With Holmes away resting up, Watson steps into the breech to help a damsel in distress. I've never seen this rare film. Seventeen years later, he would play Alistair Ross in Charlton Heston's Crucifer of Blood. An adaptation of Paul Giovanni's play of the same name, Jeremy Brett had starred as Watson opposite Heston's Holmes on stage.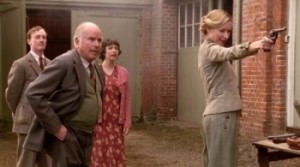 Not done yet! Lysette Anthony (still going strong at 57) appears in the countryside as blonde bombshell Veronica Cray. She had the female lead in one of my all-time favorite Sherlock Holmes movies, Without a Clue. A parody movie doesn't have to be dumb, even though an awful lot of them are. Two that I consistently cite as examples of how to do it, are John Cleese's The Strange Case of the End of Civilization as we Know It, and the Dudley Moore/Peter Cooke The Hound of the Baskervilles.
I'm kidding! They are both terrible!!
Though, Cleese did have one take as Holmes that was worth writing about.
I'm really talking about Galaxy Quest (a Black Gate favorite), and Without a Clue. Anthony is the female lead and femme fatale in the latter. She's fourth-billed, which is fair, since Michael Caine and Ben Kingsley are fantastic in the movie, and Jeffrey Jones, as Lestrade, is also great. But Anthony still has her scenes, and she's a part of an excellent film.
So, you've got three actors with ties to Sherlock Holmes efforts, in this one episode of Poirot. Suchet made 70 episodes over 24 years, as the fussy Belgian detective. It is, quite simply an amazing accomplishment. I would have liked to have seen even half that output for Maury Chaykin as Nero Wolfe (with Timothy Hutton alongside as his Archie Goodwin).
I'm not an Agatha Christie fan. I had previously given up on my few attempts to read her books. But inspired by Suchet, I did get the complete Poirot short story collection and read it all the way through, picturing him as I went. It worked! If you haven't seen any of this series, which still runs on PBS (I assume it's all on Acorn), you really should give it a try. Some episodes are an hour – others an hour and-a-half. Your mileage may vary.
I prefer the ones with Hugh Fraser as Hastings, his Watson. Those are primarily in seasons one through five, and they are also the episodes that most feature Philip Jackson as Chief Inspector Japp. But Suchet's Poirot is still enjoyable on his own.
After I finished this post, I watched The Chocolate Box, episode 6 from season 5. And we had more Sherlockian ties in that one. In his younger days as a Belgian policeman, Poirot had suspected Xavier St. Alard of a crime. Alard was played by Geoffrey Whitehead.
I've written here and here at Black Gate about Ronald Howard's television series as Holmes, created and produced by Sheldon Reynolds back in 1954. Reynolds set up shop in Poland and took another run at Holmes in 1979 with Sherlock Holmes & Doctor Watson, using several scripts recycled from the original series.
His Holmes was Whitehead. Episodes have been hard to find until recent years, when some started appearing online. Whitehead is a bland but acceptable Holmes. Certainly not as appealing as Howard's young, amusing version. Fans of The Avengers were treated to Patrick Newell (Mother) as Inspector Lestrade.
Anna Chancellor was in this episode as well. In 2007, she would play The Woman, Irene Adler, opposite Jonathan Pryce in the forgettable tv movie, Sherlock Holmes and the Baker Street Irregulars. I watched it once, checked it off my list, and never tried again.
Over the past month, I have watched 25 of the first 33 (that's the first four seasons) of Suchet's Poirot, and he is simply brilliant. I've also read a couple of the novels, and I'm enjoying them by picturing the actors from the show. I'm now a Poirot fan.
---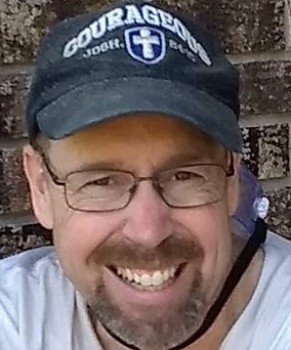 Bob Byrne's 'A (Black) Gat in the Hand' was a regular Monday morning hardboiled pulp column from May through December, 2018 and again from August through December, 2019. 
His 'The Public Life of Sherlock Holmes' column ran every Monday morning at Black Gate  from March, 2014 through March, 2017 (still making an occasional return appearance, like today's!).
He organized 'Hither Came Conan,' as well as Black Gate's award-nominated 'Discovering Robert E. Howard' series.
He is a member of the Praed Street Irregulars, founded www.SolarPons.com (the only website dedicated to the 'Sherlock Holmes of Praed Street') and blogs about Holmes and other mystery matters at Almost Holmes.
He has contributed stories to The MX Book of New Sherlock Holmes Stories – Parts III, IV,  V and VI. Rumor is that submissions are down and he's returning to the series in 2020.