Black Gate Fiction: "The Case of the Murdered Silk Trader" (Casablanca Chronicles)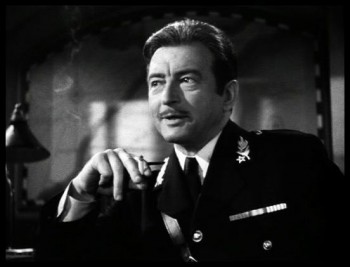 Okay. I had never seen a Humphrey Bogart movie until my early twenties. Then, I went to the Ohio Theater, an amazing place on the National  Register of Historic Places, to see Casablanca on a HUGE screen. There was even organ music during the intermission. I was hooked for life and I now own almost every movie Bogart appeared in. And from that very day, Casablanca has remained my all time favorite movie, through at least two dozen viewings. I've got two stories set around the events of the movie, and I'm running them here in my spot today, and next Monday. This one is my favorite of the pair, and if you picture the great Claude Rains, along with the other actors from the film, I think it works pretty well. Enjoy!
I
It was early and the heat of the desert city had not yet enveloped the occupants like a suffocating blanket. Some sellers were taking their wares to the market, but it was generally quiet in the dusty streets of Casablanca as Rick Blaine sat at a table in front of his café, drinking a cup of strong Moroccan coffee. He wasn't thinking about much of anything as a dapper little Frenchman joined him. The man sat down with a weary sigh, looking slightly rumpled.
"Good morning, Louie. Coffee?"
Captain Louis Renault, Prefect of Police in Casablanca, declined with a wave of his hand. "No thank you, Rickie. I have already had my share this morning."
Rick grinned at him. "So, what is the final word on the late Major Strasser, of the Third Reich?" Rick asked with an easy nonchalance, but there were a few new worry lines etched in his forehead. Two nights ago he had shot and killed the German at the airport when the major had tried to stop the Lisbon plane from taking off. But Ilsa Lund had been on the plane with Victor Laslo, and Rick would do anything to see her safely out of Casablanca. So he gunned down the German as the man had tried to radio the control tower. When two cars full of local police showed up, Louie had covered for him by telling them to "Round up the usual suspects."
Rick hadn't seen Louie since then. He had expected the authorities to take him away for some very unpleasant questioning at any moment during the past few days, but no one had come. Now, Louie was sitting here, looking not much worse for wear.