Nero Wolfe's Brownstone: 2020 Stay at Home – Days 20 and 21
Nero Wolfe's Brownstone: 2020 Stay at Home – Days 20 and 21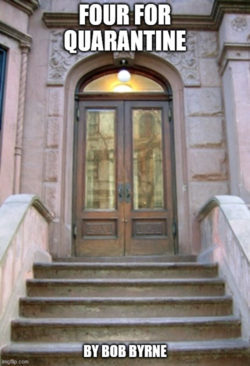 So, last year, as the Pandemic settled in like an unwanted relative who just came for a week and is still tying up the bathroom, I did a series of posts for the FB Page of the Nero Wolfe fan club, The Wolfe Pack. I speculated on what Stay at Home would be like for Archie, living in the Brownstone with Nero Wolfe, Fritz Brenner, and Theodore Hortsmann. I have already reposted days one through fifteen. Here are days twenty (April 10) and twenty-one (April 11). It helps if you read the series in order, so I've included links to the earlier entries. I enjoy channeling Archie more than any other writing which I do.
DAY TWENTY – 2020 Stay at Home
I tried calling Inspector Cramer after breakfast, but he was out. Apparently my fellow New Yorkers are still committing homicide. I'll call the station later in the day. I'd like to visit a crime scene and try to do some detecting.
I had more success calling the hospital to check on Bill Gore. I found out that he had gotten through the worst of it and recovered enough to be sent home. I wasn't going to call him up, but it was good to know he had survived the virus.
It's Good Friday. I am not religiously inclined, but I will say that I'm glad that those who are, received some hope today. That commodity seems to be in pretty short supply these days. New York City has had more deaths than all but four entire countries. Instead of 32,000 fans watching the Mets at Citi Field, they're digging mass graves out on Hart Island. If somebody wants to believe that a man dying on a cross is good for mankind, then that's one death I'll tip my hat to. Just don't expect me to kneel.
I'm generally a pretty orderly guy, and I keep my stuff neat and tidy. I don't like messy. This lock down has given me the opportunity to really organize my things. I was moving a couple boxes around and started looking through some of my old notebooks. I saw my notes on the Adam Nicoll murder. I might type that one up if we're stuck at home for another couple months. That's one I worked on while I was self-employed during Wolfe's 'great hiatus.' He had simply vanished as he put operation 'Get Zeck' into effect, without even telling me. I opened up shop for myself and kept reasonably busy until Wolfe suddenly reappeared. Lily was the source of the Nicoll case. Indirectly.
I have a Facebook account. I don't use it much, and I could, and often do, live without it. But I do post occasionally – Often related to baseball. Today, someone left a comment on my post, letting me know they were going to snooze me for 30 days. Now, you don't have to like what I say. It's a free country. Well, lately it hasn't been as free as usual, but still: Why in the world would you tell me, on my own post, that you're snoozing me? Whether you see my posts or not isn't going to change my day. Just do it. It reminds me of the Pharisees preaching in the Temple square, so everyone would see them. Hey – I didn't say I haven't read the Bible. You don't grow up in rural Ohio and not get some religion lessons.
Speaking of baseball: On this day in 1947, The Brooklyn Dodgers bought Jackie Robinson's contract from the Montreal Royals, opening the door to integrating the major leagues on Opening Day. Robinson was a trailblazer. Branch Rickey was quite a guy as well.
I've mentioned before that Wolfe knows an awful lot about the Constitutional Convention of 1787. And since it's been the dinner topic at least a half dozen times, I know more than I ever thought I would, too. One of the things I know is that before they ratified the Constitution and created these United States of America, the individual states operated as a Confederation, governed by the Articles of Confederation. Tonight, Wolfe made some comparisons between the European Union and America under the Articles of Confederation. It wouldn't have been my first choice, but I learned a few things.
It didn't feel very Easter-like in the City, so I decided to pick a movie Fritz could get some laughs from. Even limiting it to black and white to stick with the Bogart feel, there were a lot of choices. But he'd never seen Arsenic and Old Lace. Fritz laughed so hard at some of Cary Grant's antics and facial expressions that he teared up. I've never seen him so amused.
It was a Broadway smash, and Warners made it a movie. They got permission for the two sisters and 'Teddy Roosevelt,' to recreate their on-stage roles in the film. But Boris Karloff was so popular, the producers refused to give him the time off. Who would go see the play without all the stars? So, Raymond Massey got the part on screen. That's why there's a Boris Karloff joke in the movie.
I suspect there will be an 'elderberry wine' joke in Fritz' future.
I forgot to call Cramer again, so no progress on that front. But he wasn't going anywhere. Sadly, neither was I, either..
DAY TWENTY ONE – 2020 Stay at Home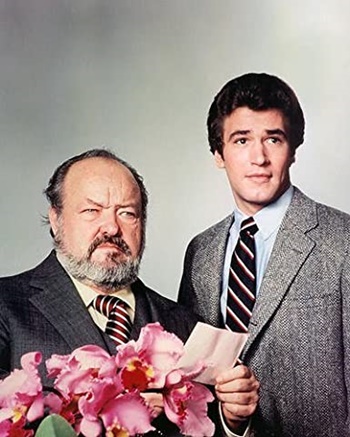 And today was the day I made lunch in the brownstone. I had instructed Wolfe to stay out of the kitchen after he came down from the plant rooms at 11:00. He could use his deductive skills based on the smells floating into the office, but that was it.
I told Fritz to sit at the counter and observe. He could make suggestions, but he wasn't to do anything unless instructed. He could make the biscuits just before serving time. He actually sat at my breakfast table, with his French-language newspaper on the rack while he sipped a cup of coffee. But he was keeping an eye on me as I chopped and cooked a chicken.
My aunt Marie had the best chicken and biscuits recipe in a fifty mile radius and she'd taught me to make it when I was in high school. I still remembered how.
With the chicken doing its part for the cause, I turned to the gravy. Fritz came over to the counter and sat on the stool. I know he was judging my ingredients selection. He seemed okay with mix of onion, parsley, salt and pepper, for flavor. He suggested a couple more herbs, but I declined. I told him he could make it however he wanted. I did give him the deciding vote on whether to add peas or not. He said 'Yes.'
I told him we could go with mashed potatoes on the side if he wanted to whip some up. He agreed that was a good idea and set to work. I told him to make three portions – one of them being Wolfe-sized, of course. I was going to take the leftovers to Lily. The chicken came out just right, so I added the diced pieces to the pot of gravy that was just starting to simmer. He made a few more suggestions and I politely declined. The broth was mixing well with the various items, and now the cooked chicken.
Fritz can make homemade biscuits with his eyes closed and it seemed like he had them in the oven before I could turn around. He had planned on making apple cobbler for dessert today, and I assisted him with that as the main course moved to a state of readiness.
When all was ready – and the kitchen smelled amazing – I went and told Wolfe to take his seat at the table, which he did. I plated two meals, Fritz watching over me. I asked him to carry Wolfe's in. Then I surprised him. I put my plate down in front of my chair while he served Wolfe. I asked him to step down to my place, and I held the chair out for him. I had already cleared this with Wolfe.
"Fritz, you have done an amazing job in feeding us for three weeks, under difficult conditions." I gazed at Wolfe. "Including extra visitors to the kitchen while you work." That got me a disapproving look. "Today you are going to eat with us. Take my seat."
He was moved. "Mister Wolfe? You approve?"
"Certainly. I will not be the only one to suffer Archie's cooking."
I added that to the list of matters to take up with him some day.
He sat and I hurried out to the kitchen to make my own plate. Fritz hadn't noticed, but I'd already set a third place, midway down the table. The extra portion for Lilly was just a ruse so he wouldn't wonder why we made so much for two – even if one of them was Wolfe. I returned with my lunch and joined them. They had waited for me. Wolfe held up a glass of water, "As Archie mentioned, you have done an extraordinary job during the current crisis. Both in supply and provision. I commend you. Most satisfactory. I would not have any other man in my kitchen today, or any day."
Fritz smiled and mumbled 'Thank you.' I'd never seen him so touched.
"I take it this is some rustic Ohio recipe, Archie?" He didn't say it exactly nicely.
"You bet, sir. And don't turn your nose up at it until you've tried it. Fritz made the biscuits and potatoes. The chicken gravy is mine."
I grew up just cutting a covered piece of biscuit with my fork and shoveling it into my mouth. That's not how Wolfe eats, of course. He cut a ridiculously small portion with his knife, and then stabbed it with his fork. I watched him, not smiling. He chewed slowly. Then swallowed. He took another bite. Swallowing without needing water to wash it down, he looked at me.
A pleasant surprise, Archie. Perhaps some thyme could be added." I ignored Fritz, who I knew was grinning. That was his very first suggestion. "I would not inherently think of onion, but it is a good choice."
So, the three of us had lunch, Wolfe not giving his usual discourse, but engaging in actual conversation. He asked Fritz to talk about his grocery shopping expeditions, and the state of some of our suppliers. The two of them made suggestions on adjustments to the lunch recipe. I wouldn't be surprised if Fritz didn't make his version for us some day. And don't worry – I'll make some for Lily some day. It was a success, and I think it improved the atmosphere during these trying times.
Wolfe spent most of the afternoon and evening at his desk, reading. He had dug out a book on the United States during the time it operated under the Articles of Confederation. Apparently his interest had been rekindled by his dinner lecture last night. We didn't talk much, which was fine. We were getting along well enough for three weeks of lock down.
I took a walk after dessert, saving coffee for later. One thing about chicken and biscuits, it sticks to your stomach. Especially when you add mashed potatoes. I stretched my legs for a good hour.
As promised, move night was Across the Pacific. It's a World War Two hardboiled/spy/adventure yarn. It's not as good as Casablanca, but it's better than Sirocco. Mary Astor, from The Maltese Falcon, was back, as was Sidney Greenstreet. Fritz enjoyed it. For me, it's one of Bogart's 'almost' movies. It's good, and I like it, but it comes up a little short of being top shelf. I told Fritz that we still had two more Bogart movies with Greenstreet, and one of them had Claude Rains and Peter Lorre from Casablanca. He was pleased to hear it.
Maybe someday, I'll spell out how cooking with Fritz went. We had a good time, and there were a few moments when I had to let him know it was his kitchen, but I was in charge for a few hours.
Nero Wolfe's Brownstone: Stay at Home – Days 1 and 2
Nero Wolfe's Brownstone: Stay at Home- Days 3 and 4
Nero Wolfe's Brownstone: Stay at Home- Days 5, 6, and 7
Nero Wolfe's Brownstone: Stay at Home- Days 8, 9, and 10
Nero Wolfe's Brownstone: Stay at Home- Days 11, 12, and 13
Nero Wolfe's Brownstone: Stay at Home Days 14 and 15
Nero Wolfe's Brownstone: Stay at Home Days 16 and 17
Nero Wolfe's Browsnstone: Stay at Home – Days 18 – 19
Nero Wolfe's Brownstone: No Voting Day
Nero Wolfe's Brownstone
Meet Nero Wolfe
The R-Rated Nero Wolfe
Radio & Screen Wolfe
A&E's 'A Nero Wolfe Mystery'
The Lost 1959 PilotThe Mets in "Please Pass the Guilt"
3 Good Reasons
3 Good Reasons – 'Not Quite Dead Enough'
3 Good Reasons – 'Murder is Corny'
3 Good Reasons – 'Immune to Murder'
The Greenstreet Chronicles (Pastiches based on the Radio Show)
The Careworn Cuff – Part One
The Careworn Cuff – Part Two
The Careworn Cuff – Part Three
---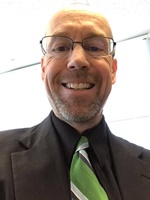 Bob Byrne's 'A (Black) Gat in the Hand' made it's Black Gate debut in the summer of 2018 and returned in 2019 and 2020. Bet on a 2021 sighting.

His 'The Public Life of Sherlock Holmes' column ran every Monday morning at Black Gate from March, 2014 through March, 2017. And he irregularly posts on Rex Stout's gargantuan detective in 'Nero Wolfe's Brownstone.'

He organized 'Hither Came Conan,' as well as Black Gate's award-nominated 'Discovering Robert E. Howard' series.

He is a member of the Praed Street Irregulars, founded www.SolarPons.com (the only website dedicated to the 'Sherlock Holmes of Praed Street') and blogs about Holmes and other mystery matters at Almost Holmes.
He has contributed stories to The MX Book of New Sherlock Holmes Stories – Parts III, IV, V, VI and XXI.
He has written introductions for Steeger Books, and appeared in several magazines, including Black Mask, Sherlock Holmes Mystery Magazine, The Strand Magazine, and Sherlock Magazine.