A (Black) Gat in the Hand: Frank Schildiner on 'The Bad Guys of Pulp'
A (Black) Gat in the Hand: Frank Schildiner on 'The Bad Guys of Pulp'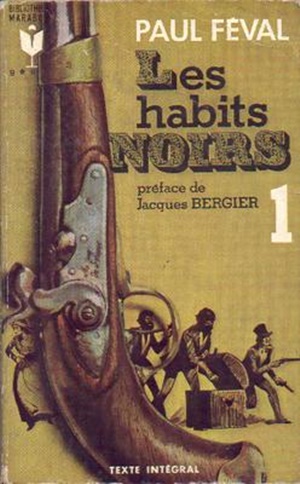 My buddy Frank Schildiner is a prolific New Pulpster who wrote about Max Allen Collins in the first run of A (Black) Gat in the Hand. I immediately turned back to him and he's back again for round two with a look at the bad guys of pulp. 
"You're the second guy I've met within hours who seems to think a gat in the hand means a world by the tail." – Phillip Marlowe in Raymond Chandler's The Big Sleep
(Gat — Prohibition Era term for a gun. Shortened version of Gatling Gun)
  "Bring on the Bad Guys…Pulp Edition"
"The battle line between good and evil runs through the heart of every man." – Aleksandr Solzhenitsyn
"There's something about America's sweetheart and America's bad boy. That juxtaposition is what everyone desires." – Machine Gun Kelly
Bad guy, villain, evildoer, crook, criminal, and gangster. Fiction has a love affair with these characters ranging from low-level sneak thieves to wizards intent on destroying all life on Earth. In many cases, the villain is the driving force behind the tale. Where would fiction be without Lady MacBeth, Grendel's Mother, Long John Silver, or Count Dracula?
Though the villain is often the impetus, they rarely hold the place of protagonist in novels until recent times. A few famous characters did achieve notoriety, influencing fiction to this day.
The first true villain-centered, serialized fiction was probably Paul Féval's series Les Habits Noirs. The eleven novels reveal a worldwide criminal conspiracy led by the evil, manipulative, and possibly immortal, Colonel Bozzo-Corona. The Colonel, and his organization the Black Coats, battled the forces of good as well as each other in tales which thrilled readers for thirty-one years.
Villain-centered tales were never widespread-but a few influential series appeared in the world of fiction. Guy Boothby's five stories of the occult anti-hero Dr. Nikola possessed an extensive following for a brief period. Ruthless, shadowy, criminal genius Fantômas appeared in forty-three stories from 1911-1963 and was an influence upon fiction worldwide.
However, it was probably the legendary Sax Rohmer creation-the insidious Dr. Fu Manchu that is the best-known villain centered series. His thirteen tales (1913-1959) sold over twenty million copies worldwide as well as comics, films, television series, and radio programs.
Despite this heritage, villain-centered pulps were a rarity at best. Hero pulps did make use of recurring villains for their heroes throughout the years. A few well-known members include John Sunlight (Doc Savage), Shiwan Khan (the Shadow), Fly (the Spider), Steel Mask (G-8), and the insane Emperor Rudolph (Operator No. 5).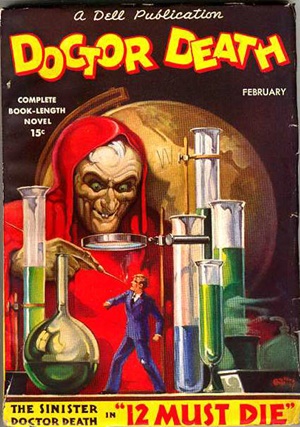 The first true villain-centered pulp starred a maniacal villain who called himself Doctor Death. The Doctor Death magazine first appeared in 1935 from Dell-though another character used the name in their series, All Detective. The Doctor Death who starred in his own three issue series was a former Yale scientist turned occult maniac named Dr. Rance Mandarin.
Mandarin hated science and believed the best means of saving humanity was by bringing society back to a pre-industrial, agricultural state. His weapons were zombies, elemental demons, and other odd devices. His enemy was a quite typical period hero-Jimmy Holm, a millionaire turned criminologist and occult investigator.
The Dr. Death tales are demented, fun stuff that could not frighten a child. The ranting maniac is quite cartoonish at times-which is part of the charm of these stories.
Weird Tales is a location for a series of villain-centered tales-let alone ones that made the cover of a magazine famed for starting the careers H.P. Lovecraft, Robert E. Howard, and other giants of fiction. For reasons unknown to readers, legendary editor Farnsworth Wright threw his unusual magazine into the hero/villain pulp market.
Their experiment was "The Sinister and Mysterious Doctor Satan", an occult-based criminal. Dr. Satan was the product of pulp journeyman Paul Ernst-best known these days as the creator of the Avenger. This villain used occult tactics as blackmail against wealthy people while garbed in a red cloak with a red demon mask (complete with horns!). His weapons included the Australian thorn bush, which would sprout a tree out of the victim's skull, an Egyptian mystic flame, and "Cretan" Voodoo dolls. His assistants included a legless giant named Bostiff and a dwarfish monkey man named Girse. His enemy was a dilettante detective named Ascott Keane.
Dr. Satan is an interesting character who had potential, but proved poorly presented. The stories suggest he was a wealthy, playboy who became an occult criminal out of boredom. Later there were some hints that he was far older and had deeper reasons for his crimes. The difficulty lay in his actions-which were base and quite dull in comparison to villains such as the Shadow's Voodoo Master.
 The Mysterious Wu Fang and Dr. Yen Sin were two attempts by Popular Publications in aping the formula Sax Rohmer created for Dr. Fu Manchu. Wu Fang was the product of G-8 creator Robert Hogan and he menaced the United States for seven issues. According to legend, Rohmer himself objected to this character because of the similarity to his creation. Popular ended the series and activated three stories using a different Chinese mastermind, Dr. Yen Sin. Yen Sin's writer, Daniel E. Keyhoe created flying hero Richard Knight and later became a renowned UFO researcher.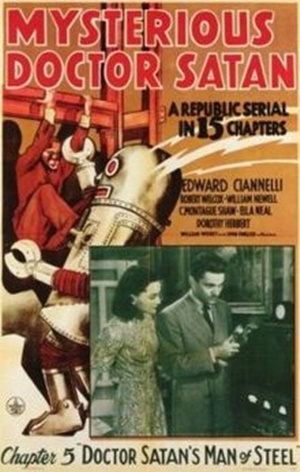 Both villains are dreadful Yellow Peril pulps that make for very uncomfortable reads. The only interesting factor in either series was Yen Sin's enemy, Michael Traile – aka The Man Who Could Not Sleep. Traile, thanks to a childhood trauma, is incapable of sleeping and was on the verge of madness as a child. To compensate for his condition, he learned Eastern mediation techniques and mastered many odd disciplines.
Oddly enough, the pulp community considers Wu Fang pulps quite collectable. Copies in poor condition sell for over one hundred dollars regularly and a complete set appears to be worth thousands of dollars. This is because of the rarity of the volumes, as well as the connection to Hogan. It certainly is not for the turgid, racist tone of the novels.
(Editor's Note – Black Gate's own William Patrick Maynard wrote an A (Black) Gat in the Hand entry on Wu Fang and Dr  Yen Sin)
The final pair of villain centered pulps were called The Octopus and The Scorpion-also by Popular. These issues appeared after the cancellation of Yen Sin and the issues are number Vol. 1, #4 and Vol. 1, #5. No prior tales of these characters appeared-the eccentric number came from following the three issues of Dr. Yen Sin's series.
The Octopus is an odd villain, possessing multiple inhuman limbs, glowing eyes, and a ray that made people crave blood like vampires. The Scorpion was a crazed criminal with a tattoo of a scorpion on his face and device that caused murderous madness in all victims.
Both villains shared a common enemy-a villain-killing anti-hero known as the Skull Killer. The Skull Killer was Dr. Jeffrey Fairchild, who acted in disguise as a kind, elderly physician named Dr. Skull. His method-of-operations was burning a skull into the forehead of the criminals he executed.
The writer of these stories may be Spider alumni, Norvell Page. The Skull Killer's habit of burning brands in dead criminal's heads certainly follows Page's style, as did crazed, improbable plots and swift action. We do not have any way of knowing at this time, but the supposition is good. The Octopus and the Scorpion never returned, nor did the crazed, murderous, hero, Skull Killer.
For those interested in villain pulps, all of those listed above are available in reprints, ebooks and even audio plays. They do make for odd, interesting, readings of a tiny niche in the pulp community.
Prior posts in A (Black) Gat in the Hand – 2019 Series
Back Deck Pulp Returns
A (Black) Gat in the Hand Returns
A (Black) Gat in the Hand: Will Murray on Doc Savage
A (Black) Gat in the Hand: Hugh B. Cave's Peter Kane
A (Black) Gat in the Hand: Paul Bishop on Lance Spearman
A (Black) Gat in the Hand: A Man Called Spade
A (Black) Gat in the Hand: Hard Boiled Holmes
A (Black) Gat in the Hand: Duane Spurlock on T.T. Flynn
A (Black) Gat in the Hand: Andrew Salmon on Montreal Noir
A (Black) Gat in the Hand – 2018 Series
With a (Black) Gat: George Harmon Coxe
With a (Black) Gat: Raoul Whitfield
With a (Black) Gat: Some Hard Boiled Anthologies
With a (Black) Gat: Frederick Nebel's Donahue
A (Black) Gat in the Hand: Thomas Walsh
A (Black) Gat in the Hand: Black Mask – January, 1935
A (Black) Gat in the hand: Norbert Davis' Ben Shaley
A (Black) Gat in the Hand: D.L. Champion's Rex Sackler
A (Black) Gat in the Hand: Dime Detective – August, 1939
A (Black) Gat in the Hand: Back Deck Pulp #1
A (Black) Gat in the Hand: W.T. Ballard's Bill Lennox
A (Black) Gat in the Hand: Day Keene
A (Black) Gat in the Hand: Black Mask – October, 1933
A (Black) Gat in the Hand: Back Deck Pulp #2
A (Black) Gat in the Hand: Black Mask – Spring, 2017
A (Black) Gat in the Hand: Frank Schildiner's 'Max Allen Collins & The Hard Boiled Hero'
A (Black) Gat in the Hand: William Campbell Gault
A (Black) Gat in the Hand: More Cool & Lam From Hard Case Crime
A (Black) Gat in the Hand: MORE Cool & Lam!!!!
A (Black) Gat in the Hand: Thomas Parker's 'They Shoot Horses, Don't They?'
A (Black) Gat in the Hand: Joe Bonadonna's 'Hardboiled Film Noir' (Part One)
A (Black) Gat in the Hand: Joe Bonadonna's 'Hardboiled Film Noir' (Part Two)
A (Black) Gat in the Hand: William Patrick Maynard's 'The Yellow Peril'
A (Black) Gat in the Hand: Andrew P Salmon's 'Frederick C. Davis'
A (Black) Gat in the Hand: Rory Gallagher's 'Continental Op'
A (Black) Gat in the Hand: Back Deck Pulp #3
A (Black) Gat in the Hand: Back Deck Pulp #4
A (Black) Gat in the Hand: Back Deck Pulp #5
A (Black) Gat in the Hand: Joe 'Cap' Shaw on Writing
A (Black) Gat in Hand: Back Deck Pulp #6
A (Black) Gat in the Hand: The Black Mask Dinner
---
Frank Schildiner is one of the leading lights in the New Pulp movement. He is the author of two books in the Napoleon's Vampire Hunter series and three Frankenstein books; with The Spells of Frankenstein just coming out last month. Johnny Rich, Irma Vep, Thunder Jim Wade, and more – Frank is all over the New Pulp landscape. He wrote the Solomon Kane entry in Black Gate's 'Discovering Robert E. Howard' series.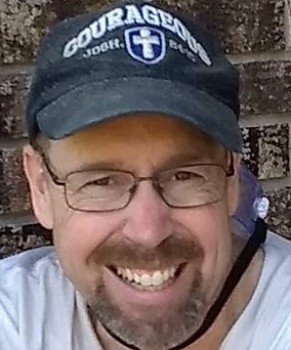 Bob Byrne's 'A (Black) Gat in the Hand' was a regular Monday morning hardboiled pulp column from May through December, 2018 and was brought back in the summer of 2019.
His 'The Public Life of Sherlock Holmes' column ran every Monday morning at Black Gate  from March, 2014 through March, 2017 (still making an occasional return appearance!).
He organized 'Hither Came Conan,' as well as Black Gate's award-nominated 'Discovering Robert E. Howard' series.
He is a member of the Praed Street Irregulars, founded www.SolarPons.com (the only website dedicated to the 'Sherlock Holmes of Praed Street') and blogs about Holmes and other mystery matters at Almost Holmes.
He has contributed stories to The MX Book of New Sherlock Holmes Stories – Parts III, IV,  V and VI.
And he contributed to The New Adventures of Solar Pons.