A (Black) Gat in the Hand: Will Murray on The Spider
A (Black) Gat in the Hand: Will Murray on The Spider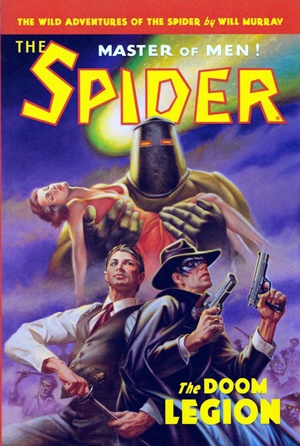 "You're the second guy I've met within hours who seems to think a gat in the hand means a world by the tail." – Phillip Marlowe in Raymond Chandler's The Big Sleep
(Gat — Prohibition Era term for a gun. Shortened version of Gatling Gun)
You know, of course, that Will Murray carried on the adventure tales of the Doc Savage – because you read about it here!  Will is also carrying on the adventures of another legendary pulp figure – The Shadow.  So, he's making another guest post here in the series. Read on for: Secret Origins of the Spider.
I have to confess that writing The Spider is a completely different experience for me than writing the Wild Adventures of Doc Savage, Tarzan, John Carter, or any of the other classic pulp heroes I've been privileged to bring back to life in new novels.
With these other pulp heroes, it's largely a matter of concocting a logical plot and having the heroes go through their customary pieces, although I seem to have quickly become an accidental king of crossovers since I've managed to convince the various license holders to permit me to have a few of them collide, such as Doc Savage and The Shadow, Tarzan of the Apes and King Kong. Most recently, the Spider encountered both Jimmy Christopher of Operator #5 magazine fame and G-8, but without his Battle Aces in my first Spider novel, The Doom Legion. So some of their customary paces are not so customary.
When I acquired a license to the Spider a few years ago, I asked the late Joel Frieman of Argosy Communications about a mystery that had vexed me for a long time. Namely, why did Canadian novelist R.T.M. Scott write only the first two Spider novels, and then give way to Norvell W. Page, who worked under the house name of Grant Stockbridge?
Joel knew Popular Publications founder Harry Steeger and got the answer from him.
Watching the phenomenal sales growth of Street & Smith's Shadow Magazine, he naturally itched to produce something in that emerging category. But Steeger didn't want to get sued. So he conferred with his attorney and asked, essentially, how do we do something like The Shadow and not risk an expensive lawsuit?
---
I don't know who that attorney was, but he was ingenious. He suggested that Steeger hire an established writer and have him transform a pre-existing character into something that would compete with The Shadow, but without directly copying it. Street & Smith couldn't very well sue if an author reworked his own character for a new magazine.
Steeger reached out to popular thriller writer R.T.M. Scott, who produced the Secret Service Smith stories that had been bestsellers in the 1920s, but who was languishing in the era of Dashiell Hammett and Sam Spade. American Aurelius Smith, along with his Hindu manservant, Langa Doone, and secretary Bernice Asterly, tackled espionage matters for the British government in India. Over time, he drifted to New York City and fell to working as a consulting investigator.
I don't know how Steeger got hold of Reginald "Rex" Scott, who was living in New Work City at that time. Scott 's son, Robert, was working in at Popular Publications during the early 30s and may have been affiliated with the company during the summer of 1933 when the Spider was first conceived. But a deal was struck.
A question remains whether it was the elder Scott who wrote the first two stories. Some suspect it was the son, who wrote under the name, Maitland Scott. Others have posited the father as author of The Spider Strikes, while the son turned out the sequel, The Wheel of Death.
I once asked Harry Steeger this very question, and he replied:
"I completely forgot that there were two Scotts connected with the office, because by the time they arrived on the scene I was no longer the day to day editor. Rogers Terrill was, I believe, the editor who dealt with the Scotts. Since you have mentioned it, I remember very well the name Maitland Scott. He, indeed, would have been the Spider author. I have been trying very hard to remember who it was wrote those original novels, and your discovery really rings a familiar bell in my memory. My recollection is that it was Robert, the son who wrote that additional Spider novels [sic] because I remember the author as a rather young man. I do remember that."
Steeger's memory was notorious unreliable, however. But let it be noted that R.T.M. Scott senior would have turned 51 in 1933.
Whoever it was, he essentially transformed Aurelius Smith into wealthy criminologist Richard Wentworth, while Langa Doone became Ram Singh, who later somehow mutated from a Hindu to a Sikh warrior. Secretary Bernice Asterly was more or less replaced by Nita Van Sloan, although I would not say those characters were all that parallel.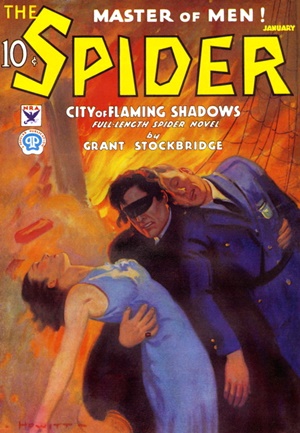 The plan seemed to have worked. After Scott stepped aside, Norvell Page entered the picture and, in naked emulation of The Shadow's Maxwell Grant, became Grant Stockbridge. Over the next few years the Spider, who originally was just a faceless phantom armed with a cigarette lighter that left behind a spidery scarlet symbol, steadily evolved into a twisted version of The Shadow, donning a black slouch hat, silken opera cloak, and even growing a Shadow-like nose whenever Wentworth disguised his patrician features so they resembled a predatory bird in emulation of The Shadow's famous hawk-like visage.
Unlike The Shadow, he was a cold, intellectual avenger who combined the logical mind of Sherlock Holmes with the cold-blooded approach to gunning down criminals pioneered by Black Mask magazine stalwarts such as Race Williams and Sam Spade, the Spider was basically, well…nuts.
Aside from dressing in the sinister manner of The Shadow, and affecting a similar maniacal laugh, the Spider added horror elements that might have come out of an old Universal Pictures monster movie, such as celluloid vampire fangs and artificial hump to make him look hunchbacked and weird. He also wore a wig of long lanky black hair. The Spider had no compunctions about killing criminals, considering himself judge, jury and executioner.
His battle cry was "Death to the bringers of death!" In the course of his career, Wentworth slew thousands of criminals. Not that they didn't deserve it. The crime lords and maniacal masterminds he battled operated on a grand scale, looting entire cities and slaughtering thousands. It was apocalyptic stuff, and it read like wildfire.
It was also full of emotional urgency, tortured motives, angst, a messianic obsession that would make Batman seem normal by comparison. All Wentworth wanted to do was settle down with his fiancée, Nita van Sloan, and raise a normal family. Invariably, some new threat to mankind would thwart their wedding plans.
When he was growing up, Marvel Comics' Stan Lee read The Spider religiously. You can see the influence in everything he wrote, from Spider-Man to Iron Man. In several articles and interviews, Lee waxed enthusiastic about the Spider's influence:
"Why Spider-Man? Simple. In the long-dead, practically Paleolithic era when I had been on the verge of approaching teenagerhood, one of my favorite pulp magazine heroes was a stalwart named The Spider. He wore a slouch hat and a finger ring with the image of an arachnid––a ring which, when he punched a foe fearlessly in the face, would leave its mark, an impression of a spider. It was The Spider's calling card, and it sent goose pimples up and down my ten-year-old spine. More than that, I can still remember how the magazine's subtitle grabbed me. It was called The Spider––but after his name were the never-to-be-forgotten words: Master of Men…. Now, as far as I can remember, The Spider had no superhuman powers. It seems to me he was just a good guy who fought the bad guys. It was his name that grabbed me. But that was enough."
Actually, Lee confused the Spider with Lee Falk's Phantom. The Spider's ring was not used that way. He left his scarlet mark by pressing his trick cigarette lighter to criminals' foreheads, branding them in death.
It may not be an accident that Spider-Man's classic costume resembles the one worn in the two classic Republic serials of the 1930s and 40s more than it does the magazine character's outfit, which included a webbed cape and full head-concealing face mask.
In the letters column of the magazine, the question of why the first Spider novel was bylined R.T.M. Scott was raised back in 1941. The editor of that time replied thusly:
"As for your query regarding R.T.M. Scott…at the time Grant Stockbridge conceived the idea of the Spider, he was engaged in rather extensive scientific training, and Mr. Scott wrote it. So he and Mr. Scott planned the first novel together. Mr. Scott may have written one other (our records for such a long-time back are in storage), but Grant has written every Spider novel since."
I remember first reading that and experiencing a wave of skepticism. It seemed unlikely to me that a publisher would launch a series under one name and make such a switch and risk confusing or alienating his incipient readership.
But the truth is sometimes strange and even illogical. So I'm forced to accept this story––at least until something more definitive surfaces.
And there's circumstantial evidence to back it up. Back in 1934, Richard Sale penned a humorous skit for Writer's Digest entitled "Mellow Drama." It recounted the shenanigans in one pulp house when they tried to copy the hot new magazine, The Black Avenger. The assigned writer couldn't deliver because he was called to Hollywood. So an editorial secretary got the scribe to sign over second serial rights to his old thriller character, Secret Service Scott, and they republished those rewritten stories as the exploits of The Cobra.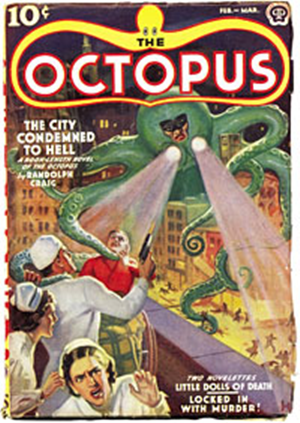 Sure sounds to me as if Sale had heard the inside story of the origins of the Spider. I wonder if either of those first Spider novels were unsold Secret Service Smith manuscripts. Top writers like Scott were experiencing hard sledding during the Depression. Younger, less expensive pulpsters like Page were taking their place.
Writing the character is a lot of crazy fun. For the first Wild Adventure of the Spider, I made it a three-way team-up book, and brought back two different villains for our heroes to battle, one perennial super villain from G–8 magazine and another who escaped the Spider's merciless justice and was never seen again.
The Doom Legion received excellent reviews on Amazon. So naturally I started a sequel, Fury in Steel. It's not just a sequel to The Doom Legion, but the book also follows another Spider novel that Joel Frieman urged me to sequel. I found a way to make it a sequel to both Norvell Page's Satan's Murder Machines and my own story. The villain was a robotic foe called the Iron Man.
For a third Spider novel, I've been kicking around several ideas. As of this writing, I am not certain which I will do. But lately I've been thinking about the opportunities posed by The Octopus magazine, which was retitled The Scorpion before being summarily canceled in 1939.
Norvell Page is believed to have written these novels as Randolph Craig, although this has never been confirmed. Certainly, they bear his feverish stamp, not only in the depiction of the malevolent Octopus, but in the triple-identity character of Jeffrey Fairchild, who is the kindly medico Dr. Skull, as well as the crime-crushing Skull Killer.
The Octopus seems to be loosely based on the villain in the first Spider serial, The Spider's Web, which was released late in 1938 was still running in theaters when The Octopus was published. Joe Frieman was of the opinion that Columbia Pictures objected to the use of their villain as a pulp magazine mastermind. It's a plausible theory.
Certainly, something dramatic, if not drastic, caused the Popular editors to have another writer revise the second Octopus novel, transforming it into a Scorpion story, Satan's Incubator.
And it wasn't solely because the Octopus was believed dead at the end of The City Condemned to Hell. Super Villains were often murdered in plain sight in the pages of Popular Publications magazines, only to be resurrected whole and reenergized a month or more later.
No doubt they were legal considerations, whatever their source.
I'm thinking of pitting the Spider against the Octopus. Or possibly the Scorpion. Or maybe both of them, if I can figure a way to pull it off….
Prior posts in A (Black) Gat in the Hand – 2019 Series
Back Deck Pulp Returns
A (Black) Gat in the Hand Returns
A (Black) Gat in the Hand: Will Murray on Doc Savage
A (Black) Gat in the Hand: Hugh B. Cave's Peter Kane
A (Black) Gat in the Hand: Paul Bishop on Lance Spearman
A (Black) Gat in the Hand: A Man Called Spade
A (Black) Gat in the Hand: Hard Boiled Holmes
A (Black) Gat in the Hand: Duane Spurlock on T.T. Flynn
A (Black) Gat in the Hand: Andrew Salmon on Montreal Noir
A (Black) Gat in the Hand: Frank Schildiner on The Bad Guys of Pulp
A (Black) Gat in the Hand: Steve Scott on John D. MacDonald's 'Park Falkner'
A (Black) Gat in the Hand – 2018 Series
With a (Black) Gat: George Harmon Coxe
With a (Black) Gat: Raoul Whitfield
With a (Black) Gat: Some Hard Boiled Anthologies
With a (Black) Gat: Frederick Nebel's Donahue
A (Black) Gat in the Hand: Thomas Walsh
A (Black) Gat in the Hand: Black Mask – January, 1935
A (Black) Gat in the hand: Norbert Davis' Ben Shaley
A (Black) Gat in the Hand: D.L. Champion's Rex Sackler
A (Black) Gat in the Hand: Dime Detective – August, 1939
A (Black) Gat in the Hand: Back Deck Pulp #1
A (Black) Gat in the Hand: W.T. Ballard's Bill Lennox
A (Black) Gat in the Hand: Day Keene
A (Black) Gat in the Hand: Black Mask – October, 1933
A (Black) Gat in the Hand: Back Deck Pulp #2
A (Black) Gat in the Hand: Black Mask – Spring, 2017
A (Black) Gat in the Hand: Frank Schildiner's 'Max Allen Collins & The Hard Boiled Hero'
A (Black) Gat in the Hand: William Campbell Gault
A (Black) Gat in the Hand: More Cool & Lam From Hard Case Crime
A (Black) Gat in the Hand: MORE Cool & Lam!!!!
A (Black) Gat in the Hand: Thomas Parker's 'They Shoot Horses, Don't They?'
A (Black) Gat in the Hand: Joe Bonadonna's 'Hardboiled Film Noir' (Part One)
A (Black) Gat in the Hand: Joe Bonadonna's 'Hardboiled Film Noir' (Part Two)
A (Black) Gat in the Hand: William Patrick Maynard's 'The Yellow Peril'
A (Black) Gat in the Hand: Andrew P Salmon's 'Frederick C. Davis'
A (Black) Gat in the Hand: Rory Gallagher's 'Continental Op'
A (Black) Gat in the Hand: Back Deck Pulp #3
A (Black) Gat in the Hand: Back Deck Pulp #4
A (Black) Gat in the Hand: Back Deck Pulp #5
A (Black) Gat in the Hand: Joe 'Cap' Shaw on Writing
A (Black) Gat in Hand: Back Deck Pulp #6
A (Black) Gat in the Hand: The Black Mask Dinner
---
There are some outstanding names in the 'New Pulp' field, but William Patrick Murray's probably stands above them all. Along with Doc Savage, Will has written Tarzan and The Spider. Short stories, comic books, radio plays, nonfiction essays and books – Murray has done it all. His collection of essays on Doc Savage, Writings in Bronze, is a must read. I love a good book introduction, and Murray has written some fine ones for Altus Press. Visit Adventures in Bronze.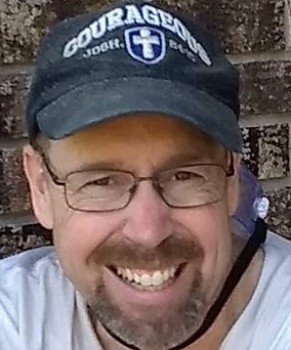 Bob Byrne's 'A (Black) Gat in the Hand' was a regular Monday morning hardboiled pulp column from May through December, 2018.
His 'The Public Life of Sherlock Holmes' column ran every Monday morning at Black Gate  from March, 2014 through March, 2017 (still making an occasional return appearance!).
He organized 'Hither Came Conan,' as well as Black Gate's award-nominated 'Discovering Robert E. Howard' series.
He is a member of the Praed Street Irregulars, founded www.SolarPons.com (the only website dedicated to the 'Sherlock Holmes of Praed Street') and blogs about Holmes and other mystery matters at Almost Holmes.
He has contributed stories to The MX Book of New Sherlock Holmes Stories – Parts III, IV,  V and VI.
And he contributed to The New Adventures of Solar Pons.