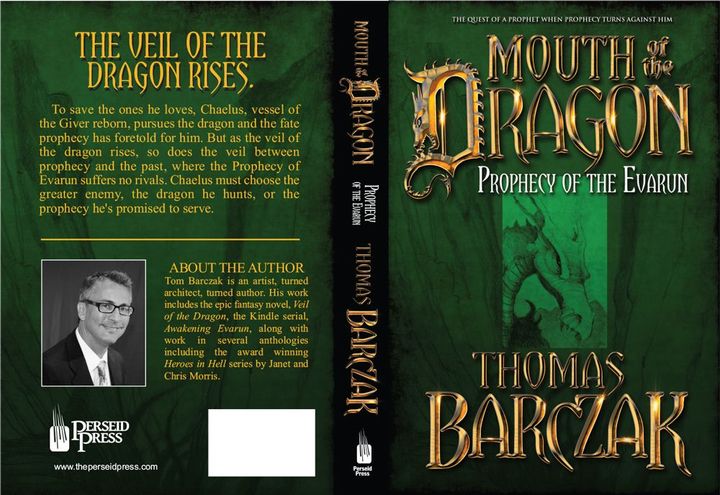 Black Gate is very pleased to offer our readers an exclusive excerpt from Mouth of the Dragon: Prophecy of the Evarun by Thomas Barczak, published in deluxe trade paperback and digital formats this month by Perseid Press. Thomas Barczak's short fiction has appeared in the award-winning Heroes in Hell anthologies edited by Janet Morris and Chris Morris; his previous novels include the epic fantasy novel Veil of the Dragon, and the Kindle serial Awakening Evarun.
Chaelus watched them fall, one by one, like cordwood; five Servian knights brought down to the bristling snow.

Crimson feathers stuck out against the pallor. Even from a half a league away he could see them, like the blood they let. The red fletching of the Khaalish. But Chaelus didn't need the whisper of the Giver to drift through him to know it was a ruse. It wasn't the Khaalish. It was something far worse.

It was the Hunters.

Idyliss bowed her head without his command and flew across the snow-covered plain.

They were still too far away for him to save them.
---