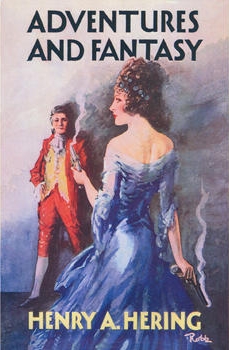 Digging through the vast, deep landscape of popular culture is very much like being a working paleontologist. Fragments of bones are everywhere, both on the surface and accessible through spadework. Unbroken samples are rare finds, interesting enough in and of themselves but truly valuable only if put into context.
Also as in paleontology, trying to create a proper history grows exponentially more difficult every time a new site is opened. The older metaphor of an evolutionary tree of life that leads to a single branch labeled Homo is now obsolete; modern practitioners see more of a bush with a tangle of branches whose origins are obscure.
The origin of science fictional ideas matches this entropic march toward disorder. Fans of SF once proudly hailed the writers in the field for coming up with fantastic ideas, notions, gadgets, and futures that could be boasted about to their snobbish mundane friends. Years of historical research into the subject make me wonder sometimes if any sf writer ever had a truly original idea.
---