Nero Wolfe's Brownstone: Stay at Home – Day 37
Nero Wolfe's Brownstone: Stay at Home – Day 37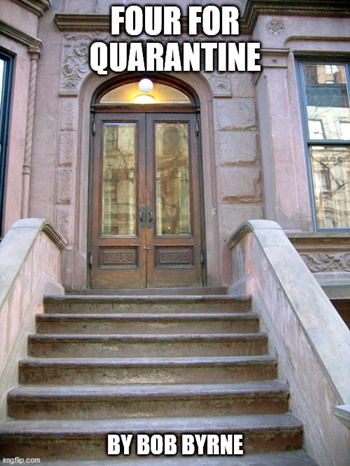 So, in 2020, as the Pandemic settled in like an unwanted relative who just came for a week and is still tying up the bathroom, I did a series of posts for the FB Page of the Nero Wolfe fan club, The Wolfe Pack. I speculated on what Stay at Home would be like for Archie, living in the Brownstone with Nero Wolfe, Fritz Brenner, and Theodore Horstmann. I have already re-posted days one through thirty-six. Here is thirty seven (April 27). It helps if you read the series in order, so I've included links to the earlier entries.
Day Thirty Seven – 2020 Stay at Home
I was looking through some old notebooks today and came across this gem from a case I never finished writing up. There have been times when I think Inspector Cramer really did want to lock me up forever, and this was one of them.
**********
The doorbell rang. More than once, I thought that some day Wolfe would put a button under his desk which would cause the doorbell to ring. He would push it in the middle of one of my eloquent speeches, and when I was at the door checking on our caller, he would hightail it to the elevator and escape. I suspect the reasons he hasn't yet are because, one; it might work the first time, but I'd never answer the door again. And two; unless a woman is displaying her emotions, Wolfe doesn't hurry from the office for anything.
I got up and went into the hall. I recognized the familiar silhouette through the one-way window. Normally, I would leave the chain on and test the weather when Inspector Cramer of Homicide West was on the stoop. But I figured Wolfe could use a little bothering by someone not named Archie Goodwin, so I opened up.
"Welcome, Inspector. To what do we-"
I didn't get any further, as he had pushed me back a few steps and grabbed my arms. Sergeant Purley Stebbins, Cramer's go-to guy, quickly slapped a pair of handcuffs on my wrists. I'm rarely taken at a loss, but this was about as unexpected as Lily Rowan throwing me over for Wolfe.
"What's with the metal handshake?"
"You'd clown to the grave, Goodwin, but we got you cold this time." Stebbins didn't say this with any particular glee, just sharing his viewpoint.
Cramer looked down the hallway to the office. "C'mon, Goodwin, let's go see Wolfe. I'm looking forward to watching you two try to talk your way out of this one."
He gave me a gentle push and followed me towards the office, Stebbins bringing up the rear, probably ensuring that I didn't make a break for the kitchen and freedom.
I entered the office, moving around to stand to Wolfe's left, across the room from my desk. I held my arms out, displaying Cramer's cuffs.
Cramer and Stebbins had followed me in, the inspector taking a cigar out of his pocket, rolling it between his palms and clamping it between his teeth. I can count on one hand the number of times I've seen him light one. At least, I can when I'm not cuffed.
Wolfe, immediately sizing up the situation, expressed his feelings. I think he was more upset by the interruption of his routine than seeing me in chains, but I'll give him the benefit of the doubt. "Mister Cramer! What do you think you are doing? Have you taken leave of your senses? Take those things off of him!"
I'm not sure whose smile was wider: Cramer's or Stebbins'. The inspector took the big red chair directly in front of Wolfe's desk while the ever-vigilant Stebbins stayed where he was, looking back and forth between Wolfe and me. I'm not sure I'd ever seen him happier.
"You know damn well what I'm doing, Wolfe. I want to know what Goodwin was doing at 265 E. Washington last night. Who is your client? What are you into? This is a homicide case and by God, you're going to open up or you're going downtown as a material witness."
"Pfui. I have no client. I have no idea if Mister Goodwin was anywhere near Washington Street. I have no knowledge of any homicide associated with that area. You have barged into my office, handcuffed my employee, asked me impertinent questions, and threatened to incarcerate me. Explain yourself, sir!"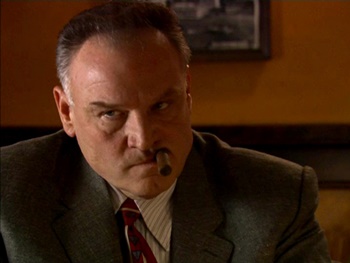 I wouldn't say that Wolfe thundered, but there was definitely a storm in the air. I wondered what had put Cramer onto me. Because we hadn't worked any cases recently, I couldn't think of anything that had rubbed him wrong. Nothing more serious than the fact we were still licensed private investigators in good standing in his city. Which gnaws at his gut.
"Can it, Wolfe. I've got an eyewitness that puts Goodwin at a murder scene and I want to know why he was there. Are you gonna tell me?"
Wolfe said in his normal voice, "Perhaps you should have asked Mister Goodwin your questions before restraining him. I know nothing of this matter. Is he charged with anything?"
"You're damn right he is. First degree murder." Turning to me, he said, "C'mon, Goodwin. We're going back to the scene of the crime. Maybe it will jar your memory."
Stebbins grabbed my arm and tugged me towards the door. A man with his hands cuffed in front of him has certain options, but none of them seemed appropriate at the moment. I still had no idea why they had tagged me, and since I had gone out for dinner and dancing last night with a female whose name I shall not reveal here, I was curious how they had an eyewitness. So, I went peaceably along.
At the door to the hall, Cramer looked back at Wolfe. "And I meant what I said about hauling you in as a material witness. I'll be back to see to it personally."
Cramer's yelling had brought Fritz out into the hallway and he looked at me with concern on his long face. "I may not be back for lunch, Fritz. Just have any leftovers delivered to Sing Sing."
I was hustled out the door and down to the street, where an unmarked police sedan was waiting. Cramer got in the front seat while Stebbins maneuvered me into the back. He made sure I didn't hit my head, which I appreciated. Stebbins didn't send me birthday cards, but he was an honest cop, and wouldn't go over the line without a good reason.
We pulled into traffic and Cramer swiveled around to face me. "You think you're so slick, Goodwin, but I've got you this time. Why did you go into Janet Slaney's apartment? Why did you hit her with a statue of a falcon? I've dreamed about the day I could pull your license, but this is just too much to hope for."
Fergus T. Cramer often got notions in his head about Wolfe and I that might just as well have originated in his dreams, but this one was a lulu. "Since I don't have a clue what you're talking about, I plead the fifth."
He kept at it for another minute or two and then faced forward again. I stayed mute and watched the traffic go by. Traffic was no worse than usual for the late morning, and the driver was reasonably adept at avoiding potholes. We pulled up in front of a worn but serviceable three story walk-up. There were a few cars driven by dedicated city employees parked in front and a uniformed man at the door keeping out the curious.
***********
Tonight we watched Tokyo Joe, one of Bogart's later movies. Tired of fighting the big studios, Bogie formed Santana Films, to make and produce his own movies. Santana turned out seven films, five of which featured Bogart. The second one was Tokyo Joe, which was the first foreign film to do any shooting in postwar Japan, though it was just for exterior scenes.
Bogie is a former colonel who returns to Tokyo after the war to see if there's anything left of his bar and gambling joint, which he had to abandon before the war. Of course, he finds more than that it is still in business; including his wife, who he thought had died, is still alive. It's a post-war drama, with an open ending. Worth watching. Fritz liked the story.
Stay at Home
Nero Wolfe's Brownstone: Stay at Home – Days 1 and 2
Nero Wolfe's Brownstone: Stay at Home- Days 3 and 4
Nero Wolfe's Brownstone: Stay at Home- Days 5, 6, and 7
Nero Wolfe's Brownstone: Stay at Home- Days 8, 9, and 10
Nero Wolfe's Brownstone: Stay at Home- Days 11, 12, and 13
Nero Wolfe's Brownstone: Stay at Home Days 14 and 15
Nero Wolfe's Brownstone: Stay at Home Days 16 and 17
Nero Wolfe's Browsnstone: Stay at Home – Days 18 and 19
Nero Wolfe's Brownstone: Stay at Home – Days 20 and 21
Nero Wolfe's Brownstone: Stay at Home – Days 22 and 23
Nero Wolfe's Brownstone: Stay at Home – Days 24 and 25
Nero Wolfe's Brownstone: Stay at Home – Day 26
Nero Wolfe's Brownstone: Stay at Home – Day 27
Nero Wolfe's Brownstone: Stay at Home – Days 28 and 29
Nero Wolfe's Brownstone: Stay at Home – Day 30
Nero Wolfe's Brownstone: Stay at Home – Day 31
Nero Wolfe's Brownstone: Stay at Home – Days 32 and 33
Nero Wolfe's Brownstone: Stay at Home – Days 34 and 35
Nero Wolfe's Brownstone: Stay at Home – Day 36
Nero Wolfe's Brownstone
Meet Nero Wolfe
The R-Rated Nero Wolfe
Radio & Screen Wolfe
A&E's 'A Nero Wolfe Mystery'
The Lost 1959 Pilot
The Mets in "Please Pass the Guilt"
A Matter of Identity (original story)
3 Good Reasons
3 Good Reasons – 'Not Quite Dead Enough'
3 Good Reasons – 'Murder is Corny'
3 Good Reasons – 'Immune to Murder'
3 Good Reason – 'Booby Trap'
The Greenstreet Chronicles (Pastiches based on the Radio Show)
The Careworn Cuff – Part One
The Careworn Cuff – Part Two
The Careworn Cuff – Part Three
---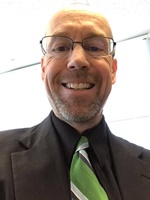 Bob Byrne's 'A (Black) Gat in the Hand' made its Black Gate debut in the summer of 2018 and will be back yet again in 2022.
His 'The Public Life of Sherlock Holmes' column ran every Monday morning at Black Gate from March, 2014 through March, 2017. And he irregularly posts on Rex Stout's gargantuan detective in 'Nero Wolfe's Brownstone.' He is a member of the Praed Street Irregulars, founded www.SolarPons.com (the only website dedicated to the 'Sherlock Holmes of Praed Street') and blogs about Holmes and other mystery matters at Almost Holmes.
He organized Black Gate's award-nominated 'Discovering Robert E. Howard' series, as well as the award-winning 'Hither Came Conan' series.
He has contributed stories to The MX Book of New Sherlock Holmes Stories – Parts III, IV, V, VI and XXI.
He has written introductions for Steeger Books, and appeared in several magazines, including Black Mask, Sherlock Holmes Mystery Magazine, The Strand Magazine, and Sherlock Magazine.